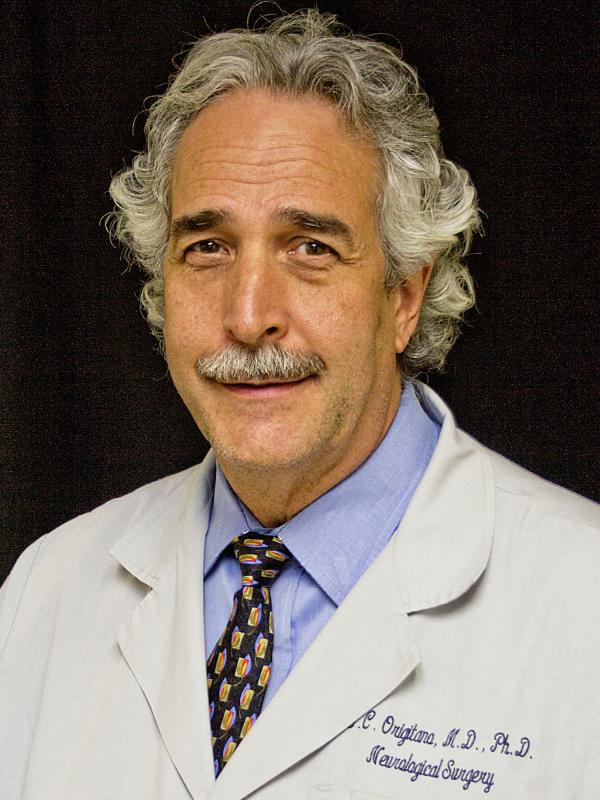 Surgery, Neurological
Accepting New Patients
About Me
Thomas Origitano, MD, PhD, FACS is a member of the Logan Health Neuroscience & Spine care team based in Kalispell. Prior to joining the Logan Health medical staff, Dr. Origitano served as professor and chair of the Department of Neurological Surgery at Loyola University Medical Center Stritch School of Medicine in Maywood, Illinois – a position he held for 13 years. There, he served as the medical director of the Clinical Neuroscience Service Line and co-director of the Center for Cranial Base Surgery at the Loyola University Medical Center of the Loyola University Health System.
Dr. Origitano completed a PhD in neuro-biochemistry at Loyola University Chicago and a Doctor of Medicine degree at the Stritch School of Medicine of Loyola University Chicago. He completed his neurological surgery residency at the Loyola University Medical Center, which included training at Queens Square in London, England, and at Nagoya University in Nagoya, Japan. He specializes in cranial (skull-base) surgery for patients with brain tumors, aneurysms and other vascular conditions of the brain. 
Dr. Origitano is a past president of the Society of University Neurosurgeons, and is currently serving as a Scholar of the American Board of Neurological Surgery. After moving to Montana he became an advocate for the formal training and education of neurological surgery advance practice providers. He established an annual Boot Camp and Fellowship program for advanced practice providers. Dr. Origitano now serves as the Medical Director and Lead Neurological Surgeon at Logan Health. He also currently holds an Affiliate Professor of Neurological Surgery at University of Washington. Over the course of his career he has completed more than 1,000 surgeries for brain tumors and 500 for vascular abnormalities.
When not practicing medicine, Dr. Origitano enjoys spending time with his family, hiking and skiing.
Education & Training
Stritch School of Medicine of Loyola University Chicago
Loyola University Medical Center
American Board of Neurological Surgery