By Dr. Sarah Evans
St. Peter's Health Medical Group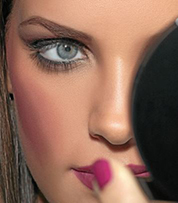 Once considered only the realm of celebrities, cosmetic surgery is now accessible and increasingly common for millions of Americans. In 2016, more than 17.1 million cosmetic procedures were performed in the United States, according to the American Society of Plastic Surgeons.
Plastic surgeons perform both reconstructive and cosmetic procedures. Reconstructive procedures are typically medically necessary procedures that are covered by insurance and restore the form, function or appearance of areas of the body affected by trauma, congenital or development abnormalities or tumor removal. On the other hand, cosmetic surgery is elective. Although it is not typically paid for by insurance, it can have a profound impact on your life.
When I talk to my patients, many express they have chosen to have cosmetic surgery to restore a more youthful appearance, restore body contour after a pregnancy or massive weight loss, or reshape and enhance the body to achieve a preferred appearance. Many can achieve their desired results with nonsurgical cosmetic procedures like injections (such as Botox) or dermal fillers. For those who pursue surgical options, the most common cosmetic surgery procedures are breast augmentation, eyelid surgery, facelift, liposuction, and nose reshaping.
There are three important things anyone considering plastic surgery should know:
Expect to have a candid discussion about your expectations with your surgeon prior to surgery. I encourage patients to come to their initial consultation with their surgeon able to share what bothers them about their appearance and what improvements they would like to see. This allows the surgeon to make recommendations on what procedures will best address their specific concerns. I always want my patients to feel comfortable openly and honestly relaying their expectations from the surgery. It's then the surgeon's responsibility to share whether their expectations can realistically be met with a particular procedure. When a surgeon and patient understand each other's expectations ahead of time, I find patients are usually thrilled with their results.
Plan ahead. Thinking about cosmetic surgery ahead of a big event? It's important to plan ahead. Final results from cosmetic procedures are usually not immediate and they do not last forever. Before undergoing a cosmetic procedure, it's important to understand the healing time. For example, it may take 6-12 months for the swelling from a liposuction procedure to completely resolve. Therefore, if you're planning to get cosmetic surgery ahead of a planned event like a vacation or reunion, be sure to ask your surgeon when you can expect to see final results.
Men get cosmetic surgery, too! According to the American Society of Plastic Surgery, 8 percent of all cosmetic procedures in 2016 were performed on men. There are a few cosmetic procedures that are specific to men, including breast reduction for gynecomastia and pectoral implants. However, the majority of men seek cosmetic surgery for the same reasons women do: to restore a more youthful appearance or reshape their face or body.
Having an elective cosmetic surgery is a very personal choice. As a plastic surgeon, I believe it is important that those who get cosmetic surgery are doing it for themselves. I have seen cosmetic surgery change people's lives in amazing, positive ways by improving their appearance, self-esteem and confidence. Most importantly, if one chooses to have cosmetic surgery for the right reasons, they're likely to be pleased for many years by their results and decision.
---
Sarah Evans, MD is a plastic surgeon at St. Peter's Health Medical Group-Broadway Clinic. Evans earned her medical degree from Duke University School of Medicine in Durham, N.C. She completed her residency in plastic surgery at the University of Cincinnati Division of Plastic, Reconstructive, and Hand Surgery in Cincinnati, Ohio, and residency in general surgery at Duke University Department of Surgery. Evans is board certified by the American Board of Surgery.