Important appointment changes coming in June!

Starting June 10, online lab draw appointments will no longer be available. Please walk in to any outpatient lab at your desired time/date or call 406-447-2912 to make an appointment for lab draws.
More than 70 percent of decisions your health care providers make are based on results from laboratory tests, whether it's a urine or blood sample. That's why we're proud that the St. Peter's Health Laboratory, with outpatient laboratory service locations at each of our three facilities, ranks among the top 10 percent in the country when it comes to turnaround times and quality.
The Laboratory provides phlebotomy services, outpatient specimen processing services and offers a laboratory test menu of over 4,000 tests, serving both inpatient, outpatient and most non-employed physician practices in our area.
St. Peter's Approach to Laboratory services
Our Lab team treats every sample received like they would if the patient was immediately in-front of them.
Our three outpatient Laboratory locations offer easy and convenient access to laboratories for submissions and collection.
Our commitment to advancing technology, including an ongoing $1 million renovation to our analytical systems to automate sample handling and rapidly report results, means you won't have to wait to get your results. In fact, we provide turnaround times and achieve quality marks that rank in the top 10 percent in the country rivaling much larger, nationally recognized organizations.
Quality Laboratory services at St. Peter's
Laboratory services are critically important to patient care. We take that responsibility very seriously and provide the very best care to our patients while striving to continually improve.
Exceeding national standards

According to published data for laboratories, the St. Peter's Health Laboratory provides results ranking in the top 10 percent in the country for both turn-around-time and quality. Our efforts in process improvement, cost containment and continuing education also drive us forward as industry leaders.
St. Peter's Health Laboratory provides some of the nation's best phlebotomy services.  Quality metrics measured on performance and quality places this team in the top 10 percent across the United States. 

Expanding options and offerings

With over 4,000 tests in our menu, we offer extensive testing either on site or in our affiliation with academic based laboratories. We have an abundance of locations for sample submission or collection with a very kind and friendly team to partner in your healthcare. 
Employed and non-employed providers recognize the high quality and timeliness of our results used to guide them in the care of their patients. We make every effort to speak electronically with our outreach providers' information systems assuring accurate order transfer and resulting. This level of connectivity to our partners allows providers to obtain vital information to the treatment of their patients in real-time.  We have implemented an electronic ordering system to assure patients' orders from outside providers are here nearly instantaneously. These connectivity efforts reduce order entry errors, billing issues and allows the patients a speedier process when presenting for lab work.

Montana pioneers

St. Peter's Health Laboratory was the first lab in Montana and one of the first five in the United States to acquire and utilize the most sensitive and accurate molecular diagnostic testing for respiratory pathogens and blood stream infection identification.

Advanced testing and technology:

To be able to efficiently handle our high test volume effectively, the SPH Laboratory is undergoing a million dollar renovation to our analytical systems to automate sample handling and rapidly report results. Already in the top of our class nationwide, this type of continual improvement shows our commitment to the very highest quality of care for our patients.
We have integrated new, advanced Molecular Diagnostic technology allowing us to drill down to the DNA of infectious diseases rapidly with more accuracy and sensitivity.  Utilizing this industry leading technology also plays a major role in our anti-microbial stewardship efforts to reduce hospital admissions, patient stay lengths and manage costs of medications to patients. 
Laboratory Affiliations
University of Utah: The Laboratory has been associated with the U of U Health for two decades recognizing they have one of the best labs in the United States for specimens requiring advanced testing procedures. The recent system-wide affiliation with U of U Health will connect our patients right here in Helena with the nation's top specialists.
Medical Laboratory Science program: The Laboratory is a proud partner of the Medical Laboratory Science program offered through Montana State University. This program is the first of its kind in Montana and has helped develop the careers of many future laboratorians.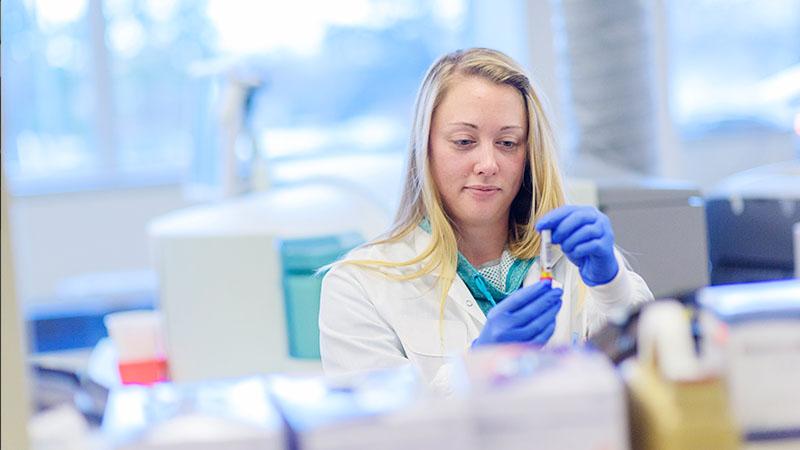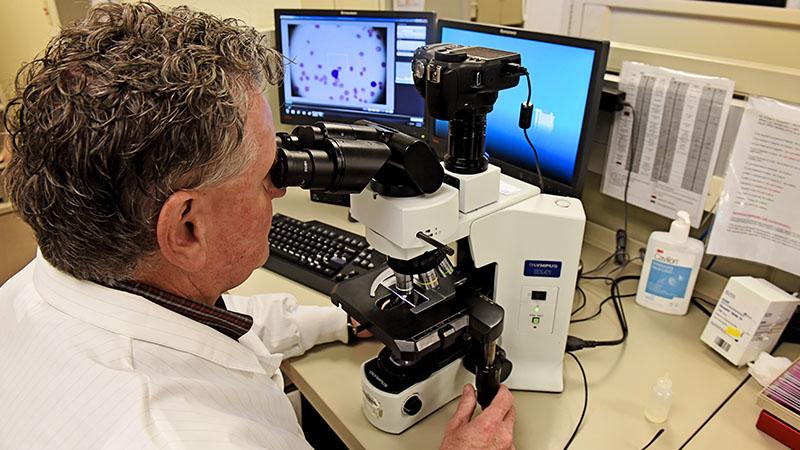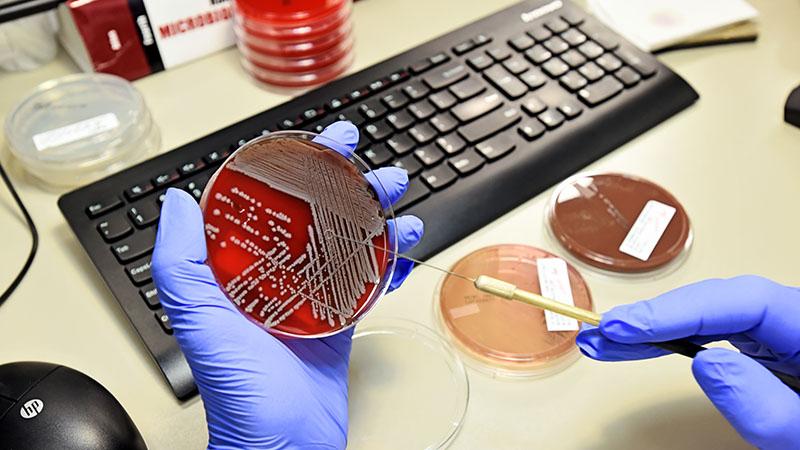 Location(s) of
Laboratory

Services