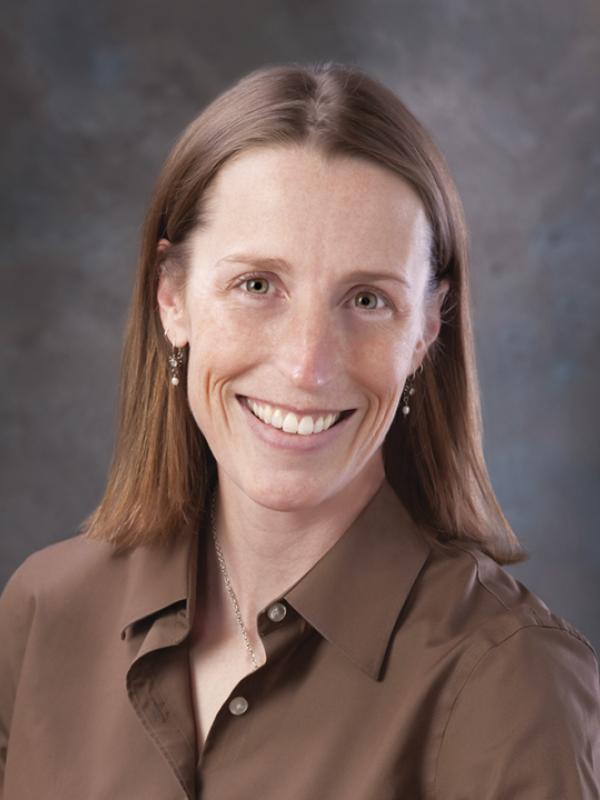 Orthopaedic Surgery
Related Programs
Accepting New Patients
Member of St. Peter's Medical Group
About Me
Kerry Hale, MD is a board-certified orthopaedic surgeon whose surgical specialties include hip and knee replacement surgery.
Dr. Hale holds board certification through the American Board of Orthopaedic Surgery. She is an Active Fellow member of the American Academy of Orthopaedic Surgeons (AAOS) and a member of the American Association of Hip and Knee Surgeons (AAHKS). She has served on the Board for the Montana Orthopaedic Society since 2011, and held many leadership roles at St. Peter's, including Chair of the Department of Surgery. She currently serves as vice-chair of the Medical Staff and the Medical Director of Perioperative Services. In 2021, Dr. Hale began serving as an Executive Medical Director on St. Peter's Joint Strategy and Operations Council. 
She has experience with a variety of hip, knee, pediatric and trauma injuries and conditions. Dr. Hale enjoys helping people of all ages regain their health and ability to engage in their favorite sports or recreational pursuits, or return to work.
Dr. Hale helps patients who need:
hip replacement surgery
knee replacement surgery
revision hip or knee replacement surgery
trauma-fracture care and surgery
A Helena, Montana native, she obtained her undergraduate degree from Evergreen State College in Olympia, WA (1997).
She earned her medical degree from the University of Nevada School of Medicine (2003).
Dr. Hale completed her five-year orthopaedic surgery residency program at the Mayo Clinic, Rochester, MN (2003-2008).
She has advanced training as an orthopaedic pediatric surgeon through a fellowship program at the Starship Children's Hospital in Auckland, New Zealand (2008-2009). She is one of only two pediatric orthopedic surgeons in the state of Montana.
During her residency and fellowship, Dr. Hale gained expertise in joint replacement surgery along with general pediatric orthopaedics.  Her passion has become hip and knee replacement surgery, and she continues to strive for quicker, less painful and overall better joint replacement experiences for her patients. In 2018, Dr. Hale became the first orthopaedic surgeon in Helena to offer direct anterior approach total hip arthroplasty for the community.
Dr. Hale has been back serving the community of Helena since her graduation from residency and fellowship in early 2009.  She remains committed to providing outstanding orthopaedic care for Montana.
Outside of medicine, Dr. Hale enjoys spending time with her husband Mark and her two children. Her outside interests include skiing, backpacking, running and enjoying the wilds of Montana.
Education & Training
University of Nevada School of Medicine - Reno
Mayo Clinic Graduate Medical Education
Mayo Clinic Graduate Medical Education
Starship Children's Hospital in Auckland, New Zealand
American Board of Orthopaedic Surgery
Insurance
St. Peter's Health accepts most major insurances but may not be contracted with them all. To verify if we are in-network with your specific insurance, contact your insurance carrier.
Patients are expected to furnish all the necessary health insurance information and sign the medical release and insurance assignment authorizations. St. Peter's Health will submit complete insurance claims on the appropriate forms for the charges recorded. 
Keep in mind that insurance is a contract between the patient and his or her insurance company and that St. Peter's Health is acting only as a billing agent. St. Peter's Health cannot pursue payment from insurance carriers in the event of non-payment or benefit denials. If a patient's insurance carrier has not submitted payment within 30 days of billing, St. Peter's Health expects the patient to pay the balance in full. Patients receive a monthly statement showing any account activity and the remaining balance due.