Longtime St. Peter's nurse shares why she chose to establish a scholarship fund for future nurses. To donate, see the online donation form at the bottom of this page. 
 
By Dianne Armstrong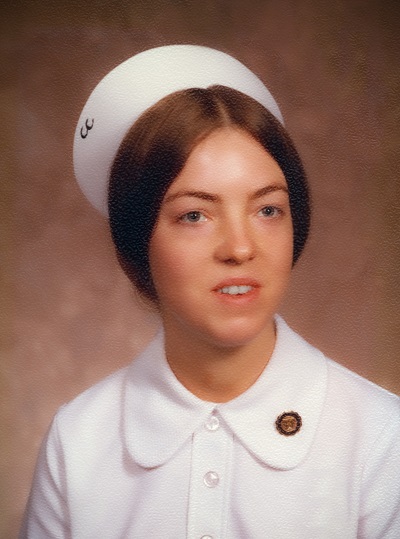 I moved to Helena from Birmingham, Alabama after graduation in 1972. I missed my friends, and at 17, I was bored to death! I had volunteered at the Birmingham Children's Hospital my senior year. Maybe St. Peter's would have a place for me. It couldn't hurt to ask. I left the hospital that day with a candy striper uniform and high hopes for a new beginning. I reported to Medical Floor charge nurse Lynne Maierle the next morning.
The unit was full so Lynne asked me to help the nurse aides the best I could. They welcomed me with open arms (although I endured plenty of good natured teasing about my southern accent.) Their dedication to patient care was so inspiring I decided on the spot I wanted to be a nurse. At the end of the day Lynne said to me "You did a good job. Come back again. And stop saying 'Yes, Ma'am' to me." I obediently responded "Yes, Ma'am."
That was 48 years ago and I did keep coming back. A few months after I started, Lynne marched me down to HR and said, "Find this kid a job. She's here all the time. You should hire her." So they did!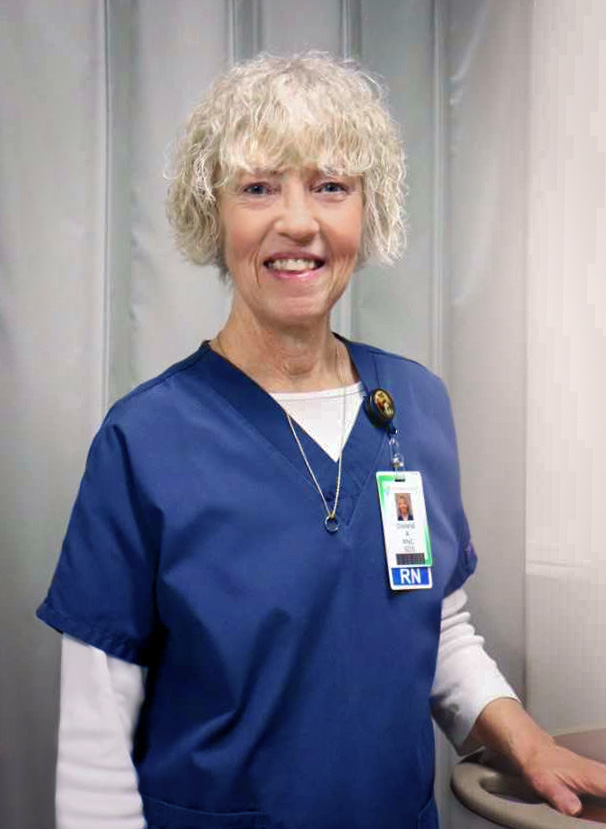 I was hired as a nurse aide for $2.08 per hour in OB. It felt like a $100 to me! Times were hard. My housing ended sooner than expected. My financial aid for college fell through, too. I had no idea St. Peter's staff were already working behind the scenes for me. They took me into their homes and passed me around couch to couch for a year. They fed me and gave me rides to work until I saved enough to buy a car and get my own place. I worked my way through Carroll College as a certified nursing assistant until graduating in 1977 with a degree in nursing.
Six months later I landed my dream job as an obstetrics nurse where I stayed another 30 years before transferring to my second dream job in Same Day Services/Endoscopy where I'm currently employed.
I'm in the latter years of my career now. I can never repay all the wonderful people who helped me achieve my goals, but I can pay it forward. With that in mind, I worked with St. Peter's Health Foundation to establish the "Dianne Armstrong Endowed Scholarship for Future Nurses" to help with tuition and other related costs for St. Peter's employees pursuing a career in nursing. I am excited to report that in 2021, we have six qualifying employees for nursing scholarships.
Please join me in supporting our next generation of nurses, with a donation to the Dianne Armstrong Endowed Scholarship for Future Nurses.
Donate today