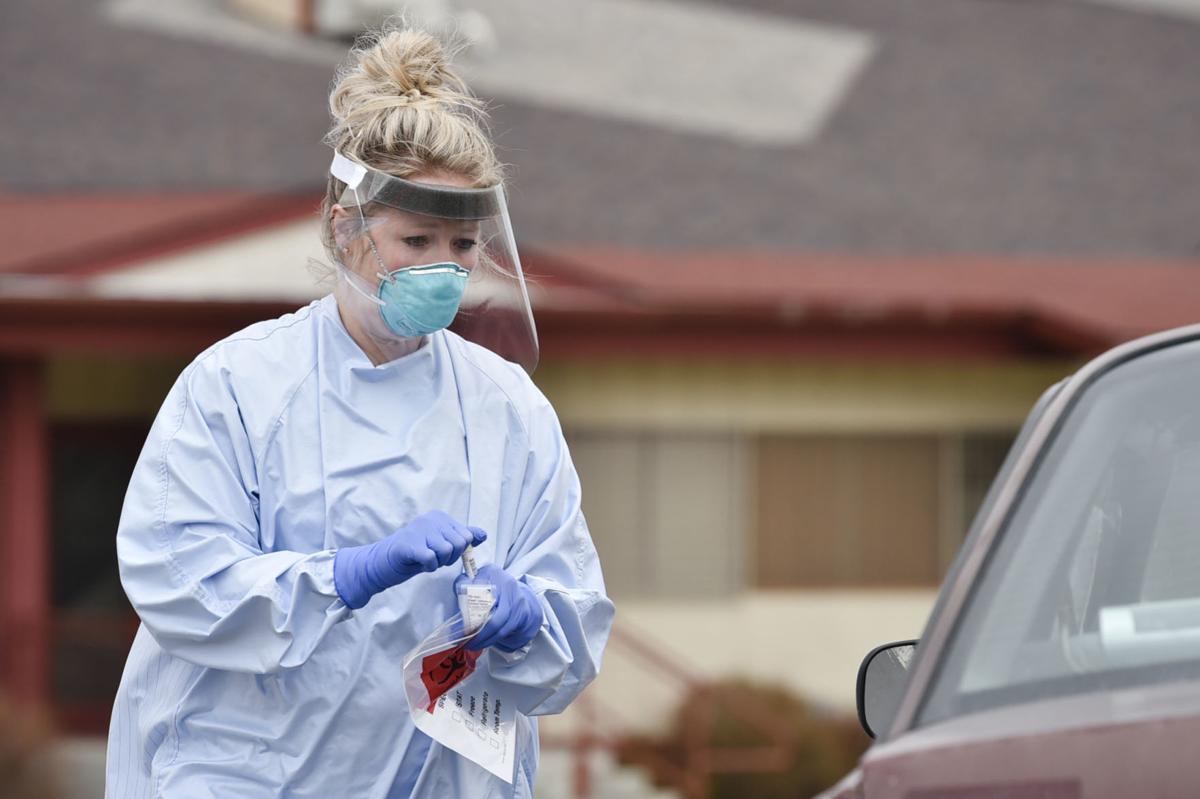 Before COVID-19, Rochelle Quist, RN and Drew Zindell, RN worked as family practice clinical nurse coordinators.
But since early March, Rochelle and Drew have been helping lead the drive-up COVID-19 screening tents at St. Peter's Health. Each day, they work in full personal protective equipment, including scrubs, a gown, a face shield and a mask. Their new office is a heated yellow tent behind the Medical Group building on Broadway St.
It's a far cry from life in the office. According to Rochelle, they've seen it all. It is springtime in Montana after all.
"There have been nice days, windy days, hot days and even blizzards," said Rochelle.
They now spend their days swabbing community members for COVID-19. They greet cars as they drive up, verifying the order from the provider, obtaining consent and then completing a swab. The nasopharyngeal swab is a quick and painless procedure although some people do report that for a quick second it feels like someone is 'tickling their brain'. 
With the help of a patient access specialist, everyone who is swabbed receives information on how they will receive their test results and a list of important community resources to prepare for isolation. Most people receive their test results within two days.
The job is demanding, and it is hard to not know when it will end. The fact that people appreciate the care makes all the difference for the duo. For Drew the best part is when,
"Patient's truly appreciate the healthcare workers manning the tent and thank us for being there for them. It warms the soul knowing that people care."