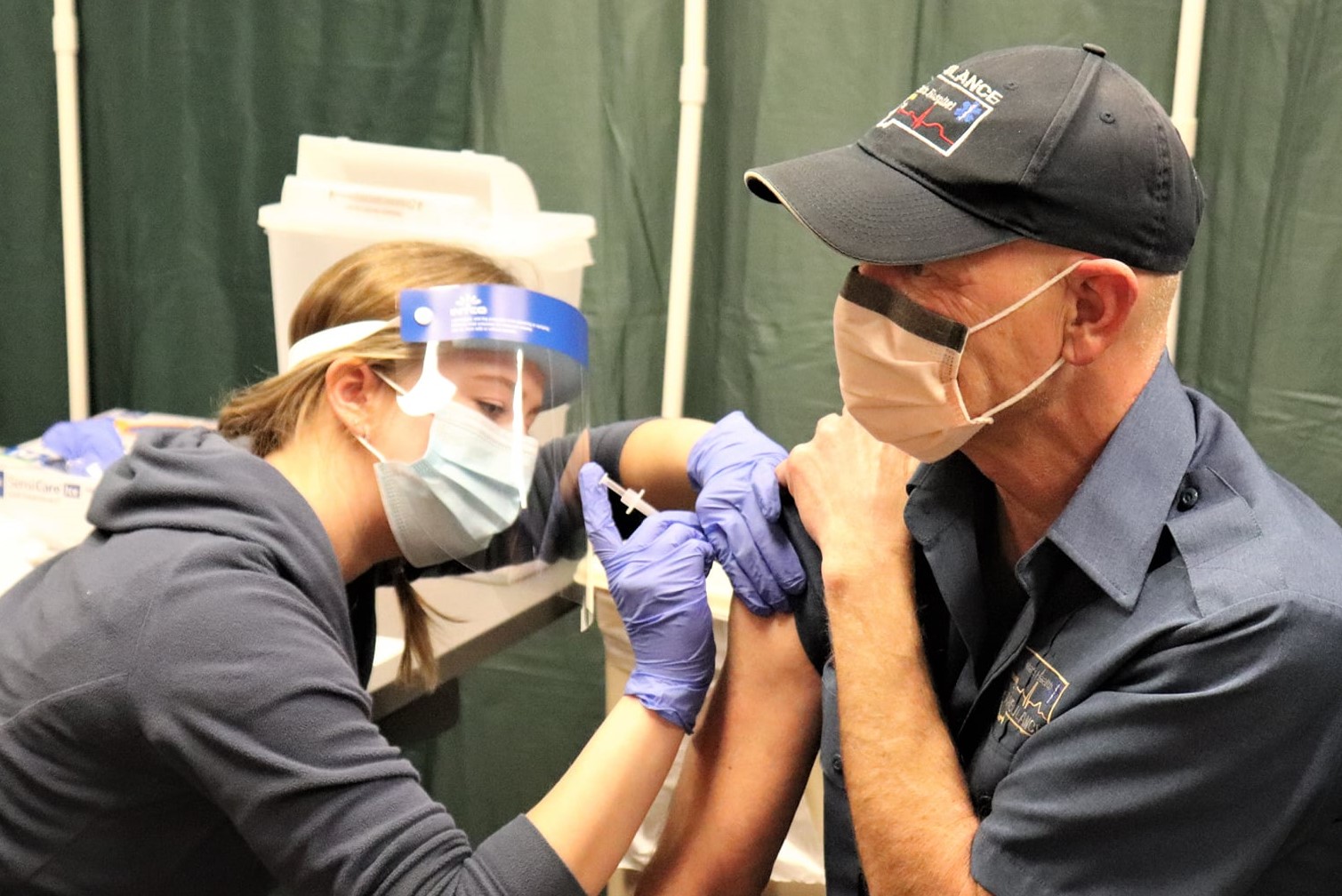 September 13, 2022
Protect yourself, your family and our community
Vaccination remains the best tool we have to help slow the spread of COVID-19. Remaining up-to-date on your COVID vaccines provides the best protection. COVID-19 vaccines are available at St. Peter's to those who are established primary care patients of a St. Peter's Health Medical Group Family Medicine/Primary Care provider AND who meet the eligibility requirements.
Vaccine scheduling
Nurse visits are available by appointment during regular clinic hours to eligible, established primary care patients who see a Family Medicine/Primary Care provider at our Broadway, North and Townsend* clinics. To schedule a nurse visit to receive a vaccine, contact your St. Peter's provider during regular clinic hours.
*Please note: Vaccines for patients ages six months to five years are currently NOT available at the Townsend clinic.
COVID-19 vaccines in Lewis and Clark County
Clinics, pediatrician offices, pharmacies and other facilities throughout our community are offering the COVID-19 vaccine at locations across Lewis and Clark County.
COVID-19 vaccine opportunities in Lewis and Clark County
Click here to visit the Lewis and Clark County COVID-19 HUB.
Please read before coming in for your vaccine at St. Peter's.
Please bring:
Photo ID if over age 18
Your CDC vaccination card if it is your second or booster dose. This is required! Please call the public health department in your county of residence if you are missing or lost your COVID-19 card.
Please note:
Anyone aged six months to 17 years must be accompanied by a parent or guardian. Age must be verified by parent or guardian at time of vaccination. Age documentation is not required.
COVID-19 precautions may be enforced
Patients must stay for 15-30 minutes after vaccination for observation
We ask that you wear loose fitting clothing so it is easy for our team to give you the shot
If you are receiving your first dose at St. Peter's, we will schedule your second dose appointment at the time of your first vaccine
Please do not come for COVID-19 vaccination if you have COVID-19 OR are experiencing any COVID-19 symptoms
Please call the public health department in your county of residence if you are missing or lost your COVID-19 card
People must wait 90-days AFTER receiving a monoclonal antibody treatment for COVID-19 to receive a COVID-19 vaccine dose, including a booster dose