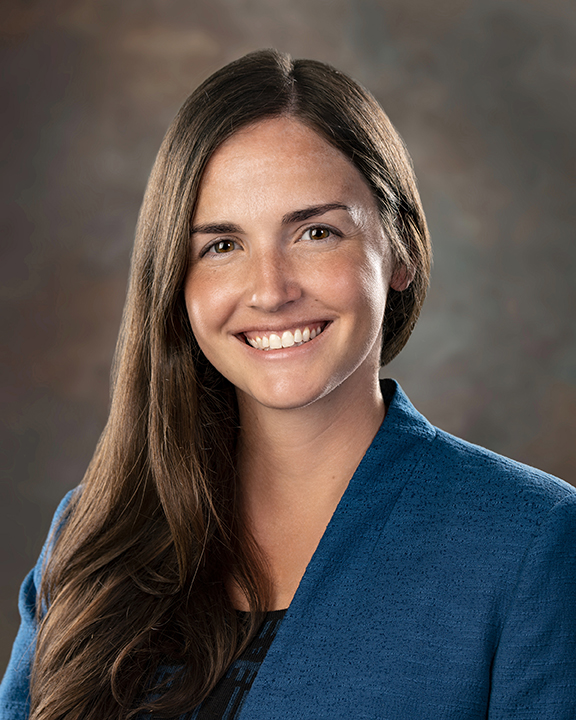 September 3, 2020
"Are we really dealing with this still?"
Honestly, this is what comes to mind when I think about COVID-19 these days.
As a clinical psychologist, I often ask patients to identify their emotions. My COVID-related emotions vary from anxiety, grief, uncertainty, fear and frustration, to optimism, gratitude and hope. But my prevailing emotion several months into this pandemic can best be summed up as "uuugghhhh."
I know I'm not alone in this response. Research literature has multiple names for this reaction – alarm fatigue, burnout, emotional exhaustion -- to name a few.
All of these terms reflect how we gradually fatigue when dealing with unremitting or repeated stressors. Humans are surprisingly resilient when coping with acute or short-term stress.
We saw this early on in the COVID pandemic with people getting creative in their social activities with virtual happy hours, car parades for graduations and birthdays, singing on balconies, and supporting one another by sewing face masks, volunteering to pick up groceries for high-risk individuals and showing gratitude for essential workers by donating meals, howling in support. But the COVID pandemic has persisted and the parades and howling have mostly disappeared.
For most people, the COVID pandemic has touched multiple areas of life (employment, school, social, health, financial, etc.) for several months now. The pandemic has transitioned from being a short-term stressor to an unremitting/chronic stressor.
Various United States-based research surveys have examined COVID pandemic's effect on mental health. Not surprisingly, the results show that with every passing month, a greater percentage of people report that COVID has negatively impacted their mental health.
Chronic stress is likely to cause some degree of emotional exhaustion or burnout for most everyone. Burnout causes a spectrum of symptoms ranging from simply trying to avoid thinking about COVID to feeling drained to being clinically depressed.
Signs of emotional exhaustion or burnout may include:
Mood changes: irritability, depression, anxiety, lack of interest, cynicism, lack of empathy
Physical changes: fatigue, insomnia, appetite changes, headaches
Cognitive changes: decreased ability to focus, forgetfulness, chronic worrying, negativity
Behavior changes: socially isolating (even from safe social contact), poor work performance, aggressiveness, disengagement, increased alcohol/tobacco/drug use
*Note: If you are experiencing a high number of these symptoms, it may be time for a mental health check-up. Reach out to your primary care provider, health insurance company, or local therapist to get connected to mental health care. If you find yourself in crisis, do not hesitate to reach out for immediate help. Emergency care is available at local Emergency Departments, as is the 24/7 National Suicide Lifeline at 1-800-273-8255.
There are many ways to counteract the erosive effect of chronic stress. One simple yet powerful way is using a coping mantra.
A coping mantra is a brief statement that you repeat to yourself to help you lift your spirits and disengage from negative thoughts. Examples of this kind of mantra might be "Take things one day at a time," "This too, will pass," and "I have endured (insert past difficult experience); I can weather this storm." A coping mantra is helpful to repeat whenever feeling overwhelmed or when getting anxious about the future.
The second coping strategy involves focusing on living a healthy lifestyle. All too often, chronic stress leads to unhealthy living such as eating junk food, being sedentary and sleeping erratically, which ultimately makes us feel worse. A great mnemonic for continued healthy living is SEEDS, developed by psychologist John Arden, PhD. SEEDS stands for:
S: Social – Form and maintain healthy social connections Making time for social connections is key and doing so safely is critical during the COVID pandemic.
E: Exercise – Go for a walk, hike, bike ride. Get your heart going and those endorphins pumping.
E: Education – Learn something new by picking up a new hobby, reading a book, or taking an online class. Learning new things fosters brain health.
D: Diet – Eat a healthy diet. Especially when stressed, the body needs regular meals and healthy foods to keep it feeling good.
S: Sleep – Maintain a regular sleep schedule. Limit screen time for at least one hour before bed.
Planting SEEDS of healthy living during times of stress helps counteract the harmful effects of chronic stress and helps boost general physical and mental wellness. Start by asking yourself if there are there any areas of SEEDS that could be improved – or areas that have gone downhill since the start of COVID?
Get creative in combining two tasks in one – exercise and diet by parking farther away in the grocery parking lot and buying healthy foods. Education and sleep by reading about ways to improve sleep hygiene. Social and education by signing up for an online class with a friend.
So if you are also feeling a bit burnt out when it comes to pandemic living, know that you are not alone. There are ways to reduce symptoms of burnout and emotional exhaustion if you recognize the symptoms in yourself. As always, seek professional help when needed and encourage others to do the same. Stay safe out there; we will get through this chronic stress together.
Clinical Psychologist Dr. Kaile Ross practices at the St. Peter's Health Medical Group – Broadway Clinic. She earned her Doctor of Philosophy in clinical psychology at the University of Colorado in Denver, Colorado.
Learn more about St. Peter's Health's We Speak Mental Health Week and the featured events here.