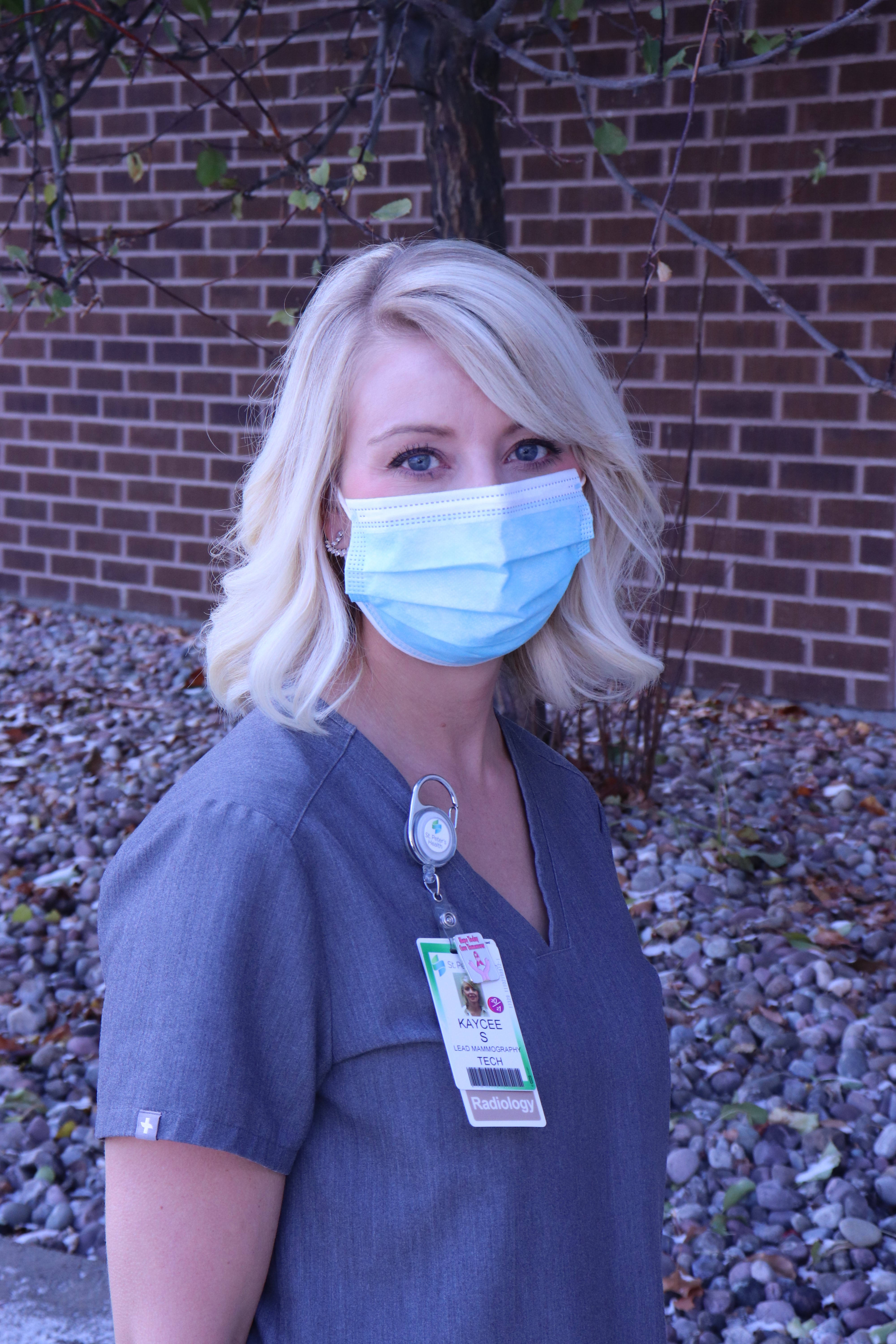 November 23, 2020
Over the last nine years, I have spent breast cancer awareness month in a wide variety of medical facilities throughout the country.
I remember trudging through the crisp fall leaves of Boston as I commuted past Fenway Park on my way to the hospital. For a time, I spent my Octobers waking up early to spend long days riding in a mobile mammography bus, bringing mammograms to rural communities. For the last three years, I have been lucky enough to spend this time of year looking out the hospital windows of St. Peter's Health to see the beautiful fall colors and mountains that make up my home state of Montana. No matter where I am, I always remember to check in with those closest to me around this time.
As the lead mammography technologist at St. Peter's Health, I am writing this to check in with you, too. The Centers for Disease Control and Prevention reports that female breast cancers are second only to lung cancers in the list of most deadly cancers. I tell you this not to scare you; I tell you this because, in many cases, death from breast cancer is preventable, and I am here to tell you how we as mammography technologists can help.
According to the American Cancer Society, 1 in 8 women will be diagnosed with invasive breast cancer in their lifetime. Despite this fact, the ACS also reports that more than 3.8 million women with a history of breast cancer were alive on Jan. 1, 2019. This is because of early detection. As a technologist, breast cancer awareness couldn't be closer to my heart.
Through my firsthand experience I know that mammograms and self-breast examinations save lives. As mammography technologists, we make it our absolute goal every day to produce the highest quality images possible for the radiologist. Proficiency and compassion in our exams are of utmost priority and are key to ensuring you get the best care possible.
In a regular workday, I perform around 10 mammograms, or around 2,400 mammograms per year. I will confess, despite my best efforts, a mammogram can be uncomfortable. I do regularly hear that the process is easier than expected; however, the ease of the process doesn't always ease nerves. One way to make you feel more comfortable is by telling you what to expect, so let me walk you through your visit before you even walk through the door.
You will begin your visit with something you are most likely very familiar with: updating your current contact and insurance information. From the registration desk, you will be directed to the radiology department where the lovely front office staff will guide you to a private mammography waiting room.
From the waiting room, a mammography technologist like me will guide you through your visit. You will be guided to a personal changing room where you can safely store your belongings and prepare for your exam. Once you have changed into your patient gown, you will review your health history with the technologist and have the opportunity to ask any questions or alleviate any concerns you may have.
The technologist will bring you to the mammography exam room where you will witness state-of-the-art Genius 3D mammography equipment, also known as digital breast tomosynthesis. The technologist will then give you specific breathing instructions, while the machine takes low-dose x-rays as it moves in an arc over the breast. Each breast is compressed twice. The compression felt during the exam should feel tight, but not painful. Once the images are taken, we will walk you back to your personal changing room and out to the front entrance. In my experience, this is typically where patients feel the most relief, and confide that the visit was easier than expected. A visit typically lasts just 20 minutes.
If you have any concerns about your mammogram, I encourage you to contact your health care organization's mammography department prior to your visit. Mammography techs like myself are here to help.