July 7, 2022
"I was very relieved that he was able to keep his home and extremely grateful for his support system at St. Peter's."
This was the testimony of Kris Ellertson, a Billings-based nurse whose adult brother lives in Helena. Her brother, Kevin Ellertson, 47, is developmentally delayed and frequently visits St. Peter's for care.
In the late spring, Kevin's Nurse Care Managers, Bobbi Soper, BSN, RN, Karyn Libby, SSC, and Courtney Marney, SSC learned he was going to be evicted from his home. The team jumped into action knowing that his health condition would likely worsen without a roof over his head and that the progress he had made thus far to manage it would be compromised. They contacted Kayla Morris of the St. Peter's Population Health Housing is Healthcare team. As a result, St. Peter's Community Health Worker Tammy Jensen was assigned to Kevin's case and she connected him with the local Frequent Users Systems Engagement (FUSE) program. The FUSE pilot project addresses the needs of high needs patients who experience unstable housing before they resort to visiting the Emergency Room in a non-emergent situation. 
The FUSE program is funded by a grant through the Montana Healthcare Foundation. The grant brings St. Peter's Health, Helena Housing Authority and United Way of the Lewis and Clark Area together to work collaboratively with care teams and community social services to keep frequent and high need patients on track with their course of treatment, connect them to appropriate community based wrap around services, and make sure they can either maintain their current housing situation, or obtain housing if they are homeless. 
Today, Kevin and his care team are happy to report that his eviction was suspended thanks to the quick action of his support systems – his St. Peter's Health care team, his advocate and his sister. 
"I really like working with these guys," Kevin said. "They help me with all sorts of things like my medications and making sure I take the right thing at the right time."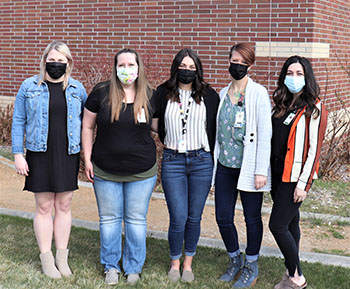 When his sister Kris was asked what it meant to her knowing Kevin still had a home amidst managing his complex health conditions, she shared that the care he was receiving exceeded all of her expectations.  "They have been there for him every step of the way. It has been an ongoing adventure and they do so well communicating about his care with me," said Kris. "I whole heartedly appreciate everything St. Peter's does for him and me."