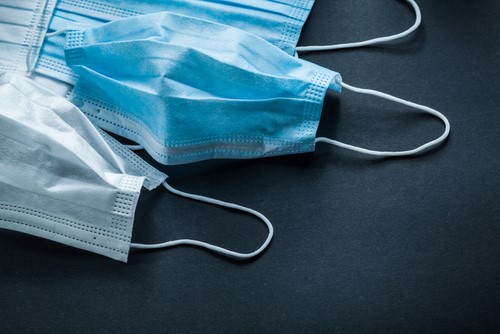 January 6, 2020
In response to increasing flu activity in our community, St. Peter's Health has instituted visitor restrictions at the Regional Medical Center, the Emergency Department and opened its seasonal Cold, Cough and Flu Clinic at the North Clinic located at 3330 Ptarmigan Lane in Helena.
According to the latest State of Montana Department of Public Health and Human Services data, there have been 789 confirmed cases of influenza in Montana. St. Peter's Health has seen a steady increase in the number of positive flu cases over the past month. The flu season has not peaked yet according to the Centers for Disease Control and Prevention, and as of mid-December, the state had seen 46 hospitalizations due to influenza so far this year.
About the Visitor Restrictions at the Regional Medical Center (Hospital) and Emergency Department
As a result of increasing influenza activity, visitor restrictions are in effect at the Regional Medical Center, including the emergency department, as of 12:00 p.m. on Monday, January 6, 2020. Visitor restrictions are in place to ensure patient, visitor and employee safety.
"Visitor restrictions at this time of year are common throughout the country at medical facilities. Our number one priority here at St. Peter's is the safety of our patients and staff," said St. Peter's Chief Medical Officer Dr. Shelly Harkins. "Although the flu is common this time of year, it is important to remember that it can also be deadly. It's our job to help prevent the spread of influenza and protect those who are immunocompromised like the elderly, young children and those who are ill or undergoing medical treatments like chemotherapy."
While the restrictions are in effect, children 12 and under as well as anyone with the following symptoms are restricted from visiting the Regional Medical Center unless they are seeking care:
Fever
Cough
Sore Throat
Runny Nose
Nasal Congestion
If you do visit a loved one in the hospital, please remember to wash or sanitize your hands frequently to avoid getting sick, or getting someone else sick.
Those who fall into the restricted categories but wish to visit patients in end-of-life care will be allowed to as long as they follow safety protocols while at the facility, including masking and hand washing. Please express well wishes to patients by phone or card instead of making personal visits, or through the Message a Patient page.
To prevent the spread of infection in our community, we are also asking that only one visitor accompany patients into our emergency department. We are also asking that children do not visit patients in the emergency department or spend time in the waiting area unless they are seeking care.
About the Cold, Cough and Flu Clinic
The Cold, Cough and Flu Clinic is located at the Medical Group's North Clinic at 3330 Ptarmagin Lane in Helena. The clinic is open from 9:00a.m. to 5:00p.m. Monday through Friday. Patients can make an appointment by calling 457-4180 or using the online St. Peter's Health Patient Portal. Same day appointments are encouraged.
The clinic provides care exclusively to community members experiencing flu-like symptoms including cough, fever, runny nose, congestion and sore throat. Last year, the clinic saw over 1,000 patients and was open for around three months during the height of the flu season.
"This is the third year that we have operated this clinic," said St. Peter's Health Medical Group Vice President Brian Lee. "Our goal is to provide one more way that patients can conveniently receive care and reduce the amount of time they spend waiting to see a provider."
Physician Assistant LeeAnne Storey, PA-C helps staff the annual Cold, Cough and Flu Clinic. According to Storey, "we cannot stress the importance of prevention enough. Simple things like washing your hands, getting the flu vaccine and covering your cough can help prevent the spread of this very contagious and potentially deadly virus."
While antibiotics are not effective against viral colds and the flu, St. Peter's encourages community members to consult with their physician to learn if they may benefit from a course of antiviral medication and discover other over-the-counter and self-care options.
Now open: Cold, Cough and Flu Clinic
Experiencing cold or flu symptoms? See a provider today at our seasonal Cold, Cough and Flu Clinic. The clinic offers convenient care through same-day appointments at the St. Peter's Health Medical Group - North Clinic. It is open from 9 a.m. to 5 p.m. Monday-Friday.
Same-day appointments available!