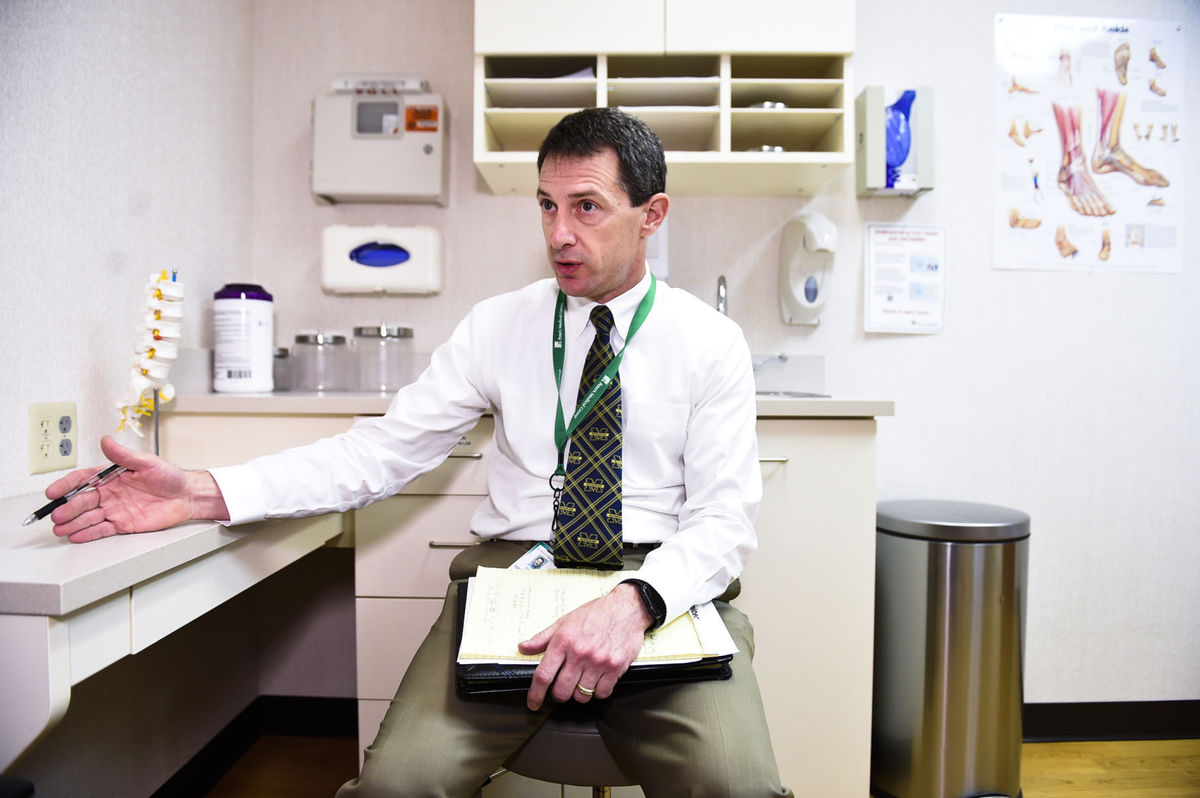 July 6, 2020
Helena is home for family medicine physician and newly appointed president of the St. Peter's Health Medical Group Dr. Todd Wampler. 

Born in Helena, Dr. Wampler attended local elementary and middle schools, Capital High School and Carroll College. It was at Capital High School that Dr. Wampler met his future wife and local veterinarian Dr. Heidi Wampler. 

Dr. Wampler attended medical school at the University of Michigan and following graduation served as a family physician in the U.S. Air Force. The Wamplers hadn't really planned on coming back to Helena when they left town.  But the more they thought about what they wanted from their long-term home, they realized the answer had been staring them in the face the whole time.

The opportunity to move back to Helena and establish his practice at St. Peter's Health Medical Group came in 2003. The Wamplers moved back to Helena to raise their family and deliver care to the community that raised them.  

Dr. Wampler has served as a family physician caring for people of all ages in the community for 15 years. During this time, he has also held a number of physician leadership roles at the growing local nonprofit health care system, including Chief of Staff and most recently Executive Director of Ambulatory Services.

In January 2020, Dr. Wampler was selected to serve as President of the St. Peter's Health Medical Group. He assumed the role in June 2020, following the retirement of Dr. John Cassani. 

Dr. Wampler will continue to see a limited number of patients at the organization's North Clinic. "It has definitely been challenging to further reduce my time in the exam room with patients. But in my new role, I am confident that I can continue to make a positive impact for all St. Peter's Health patients," Dr. Wampler said. 

The St. Peter's Health Medical Group currently employs over 100 hospital and clinic-based physicians and advanced practice providers; operates three outpatient clinics; and two urgent care locations. The president of the Medical Group is responsible for overseeing the staff and the group's strategic, clinical and operational activities. 

"I am excited to build off the existing positive momentum at the Medical Group," said Dr. Wampler. "The group continues to grow. We're improving access to care by recruiting new providers, embracing a team-based approach to care, diversifying the types of care we provide and how we deliver it."

The St. Peter's Health Medical Group has seen significant growth over the past three years. 
Between 2017 and 2020, the medical group has recruited over 30 new providers; achieved a physician retention rate of over 90 percent, well above the national average; and realized successes in the areas of team-based care and preventative medicine, placing in the top tenth percentile or above in areas like depression screening and follow-up care in the primary care setting. 

"I've had an insider's view of St. Peter's medical staff for my 17 years back in Helena, and what I've always known is the quality of the providers we have here is excellent.  The higher standards we expect of our staff will continue as we grow.  The opportunity to lead the Medical Group comes at an exciting time, as we are making rapid progress in the infrastructure throughout the St. Peter's system, improving the overall experience for our patients—from the time the patient calls to make an appointment to when they receive the bill.  We are making significant investments in these areas and I know our community is going to be pleased with the results going forward."