May 28, 2021
May is Mental Health Awareness Month. From early detection of mental health concerns to holistic inpatient treatment, we're here for the community every step of the way.
Read on to explore just a few of the many ways that St. Peter's programs and caregivers are committed to providing the right type of mental health care, in the right place and at the right time.
 
---

Step 1: Focusing on Early Detection: Depression Screening at Primary Care Appointments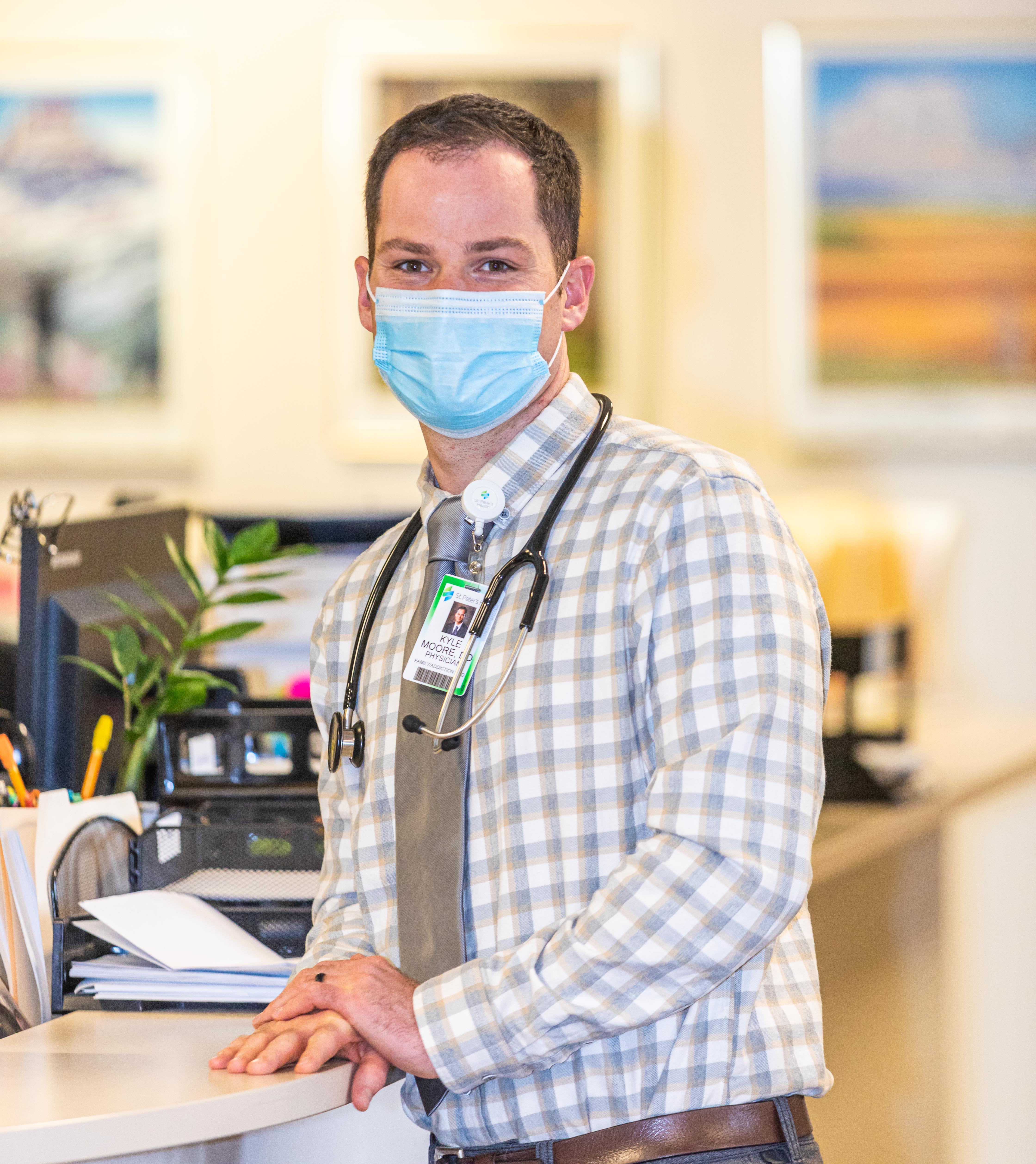 Most people are familiar with the paperwork you fill out ahead of any medical appointment, like consent forms or questionnaires about your physical health. Often included in this paperwork at your St. Peter's primary care appointment is a critical form: the PHQ-9.
The PHQ-9 is a confusing acronym for a simple yet powerful document: it is a 9-question depression screening tool that helps providers diagnose depression and monitor treatment response, according to the University of Washington AIMS Center.
Read More
Dr. Kyle Moore is a primary care physician and addiction medicine specialist at St. Peter's. He encourages everyone to truthfully answer the questions included in the PHQ-9, which involves assessing how often you feel down, depressed, or hopeless and if you are experiencing a poor appetite or overeating.
How you answer these questions can provide a meaningful glimpse into your mental health and wellbeing.
According to Dr. Moore, "During an office visit, medical professionals only see a small slice of our individual patients. The questions in the PHQ-9 are designed to help us better understand your mood, emotions, and symptoms when you are in a variety of situations over a longer period of time. This allows us to make a more accurate diagnosis and guide treatment plans."
St. Peter's Health primary care clinics are completing this critical screening for patients at twice the national rate, which means that providers can more readily identify if a patient is facing a mental health challenge. They can then assist by providing the appropriate care or making the proper referral.
"Just as we address and treat minor skin lesion before they become invasive skin cancers, early treatment of mental health concerns assist with the prevention of serious consequences. Wellness occurs when our physical, mental, emotional, and spiritual needs are addressed and harmonized," said Dr. Moore. "Not long ago, I had a patient see me because he thought he had a sleep disorder. He answered his PHQ-9 as honestly as he could and together we reviewed the answers which raised some questions about depression. After further assessments, and with time, we were able to get the appropriate treatments and his sleep has now improved dramatically."
 
---

Step 2: Connecting People to Help and Support: Behavioral Health Team Provides Same-Day Care in Clinics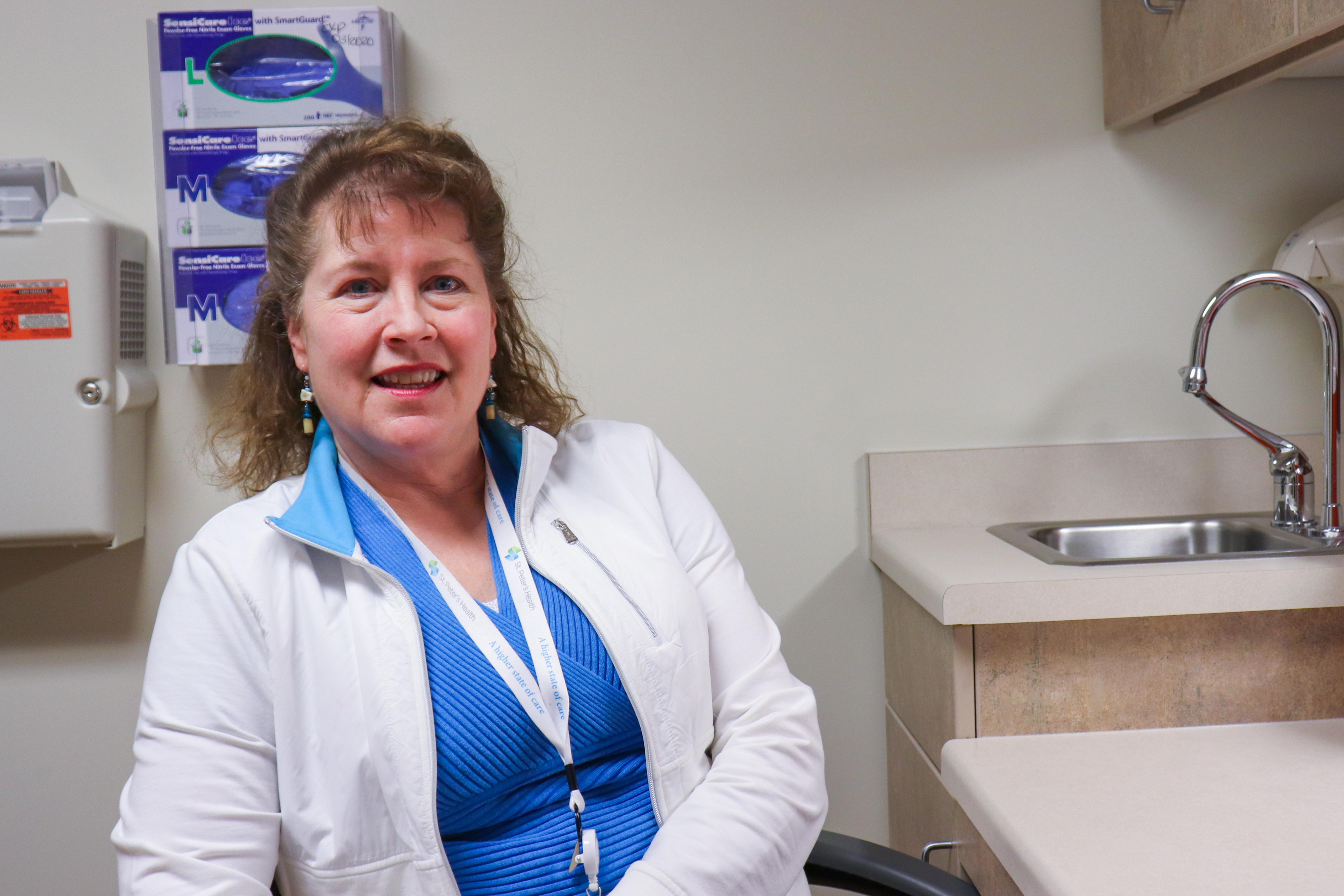 Many mental health professionals know well in advance what their day will look like, what individuals they will see, what mental health issues they will help address.
But for St. Peter's behavioral health professionals (BHP) in primary care, each day is different. BHPs in St. Peter's primary care provide mental health care to people who are facing behavioral health challenges like anxiety, depression and grief.
Read More
"In the clinics, we use the term 'warm hand-offs'," said St. Peter's Director of Complex Care Sarah Elliott, RN. "Sometimes, an individual will meet with their medical provider for an annual wellness visit or another reason. During the visit, the provider often learns that they are experiencing behavioral health concerns: they lost a loved one, face a tough medical diagnosis, are in the middle of a life transition or need some extra help to develop personal strategies to improve their health. A warm-hand off means that instead of simply referring them to a therapist, we can connect them with a mental health professional right then and there, often just down the hall."
Historically, a provider would refer a person to therapy. The patient would then need to find a local therapist accepting new clients as well as someone who accepts their insurance and addresses their area of need. It can be a challenging process to navigate, and often people will give up and not seek help that would improve their mental wellbeing and quality of life. Some individuals still need a referral to a community therapists or psychiatrists, and the behavioral health professionals can help ensure the connection is made.
Over the past four years, St. Peter's has hired an additional four BHPs. By immediately connecting individuals to the team of professionals, we can help ensure people can get the help they need.
According to Sarah, "The team is a key component to caring for the whole person. Through working with our BHPs, individuals become better able to cope with life's challenges and truly thrive. The BHPs play an integral role in providing comprehensive primary care to our community and I'm fortunate to work with them."
 
---

Step 3: Growing Mental Health Services: Meet the Most Recent Additions to the Outpatient Mental Health Specialty Care Team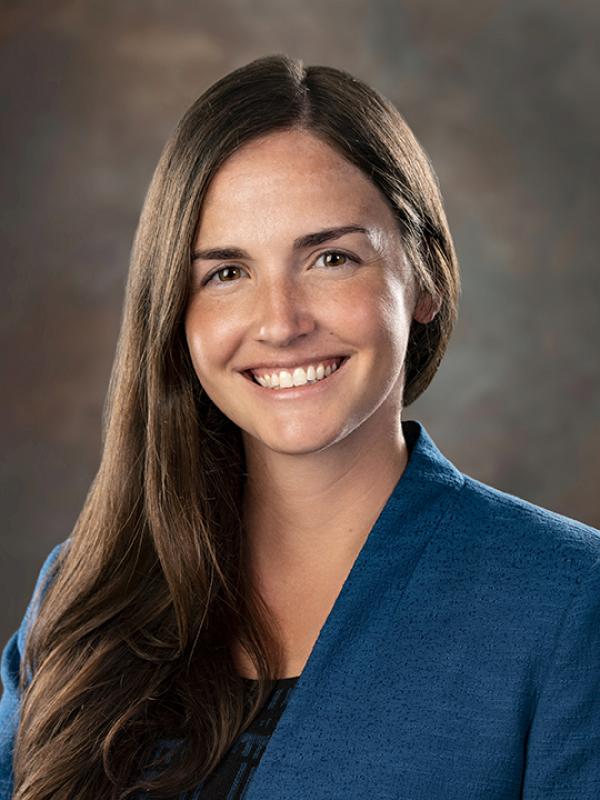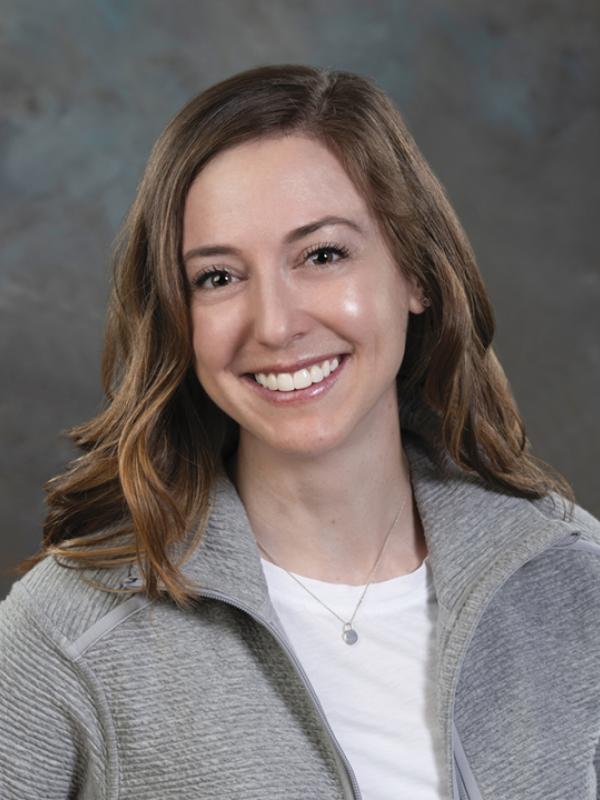 Psychiatrist Dr. Bridgid Crowley grew up in Helena, and she is a proud graduate of Jefferson Elementary School, Helena Middle School, and Helena High School. Today, she is thrilled to be back in Helena, raising her family and caring for the community that raised her.
Clinical Psychologist Dr. Kaile Ross moved to Montana last year after completing her professional training and working in Colorado. She is excited to use her behavioral health expertise to provide more access to psychological treatment for the Helena community. Together, Drs. Crowley and Ross are the two newest providers on the St. Peter's Health outpatient behavioral health team.
Read More
Dr. Crowley is a practicing psychiatrist, and she provides a variety of treatment options for people facing mental health challenges, and can prescribe medications to assist people with conditions like depression, anxiety, bipolar disorder, and more.
Dr. Ross is a clinical psychologist, who provides treatment options, including talk therapy, to assist people with mental health conditions. Additionally, she can provide behavior-focused treatment for people with medical conditions who need support to make health behavior changes. She also consults closely with psychiatrists and other medical professionals like primary care providers to deliver whole-person care to her patients. Both are committed to improving the mental health and wellbeing of people in our community.
According to Dr. Crowley, the medical community's knowledge about mental health care and the care options for people with severe, complex mental health challenges are growing exponentially.
"We are really growing the care options available in our psychiatry clinic, especially for people who have treatment-resistant depression. For example, a few of our psychiatrists have recently started offering Spravato, a ketamine derivative, that helps people who have not seen success with other medications or treatments. We've made a lot of progressions with some patients with this treatment."
The clinical psychology world is also changing, as we learn more about the connection between the body and mind. One of Dr. Ross's favorite areas to explore is the connection between physical activity and mental health.
"The brain and the body are powerfully intertwined. The human body is meant to be physically active, so when we are overly sedentary we increase our risk of depression. But when we move or walk routinely, even for 10 minutes a day, we can significantly improve our mental health and longevity."
 
---

Step 4: Providing the Right Care, at the Right Time, in the Right Place: Mobile Crisis Response Team Sees Early Success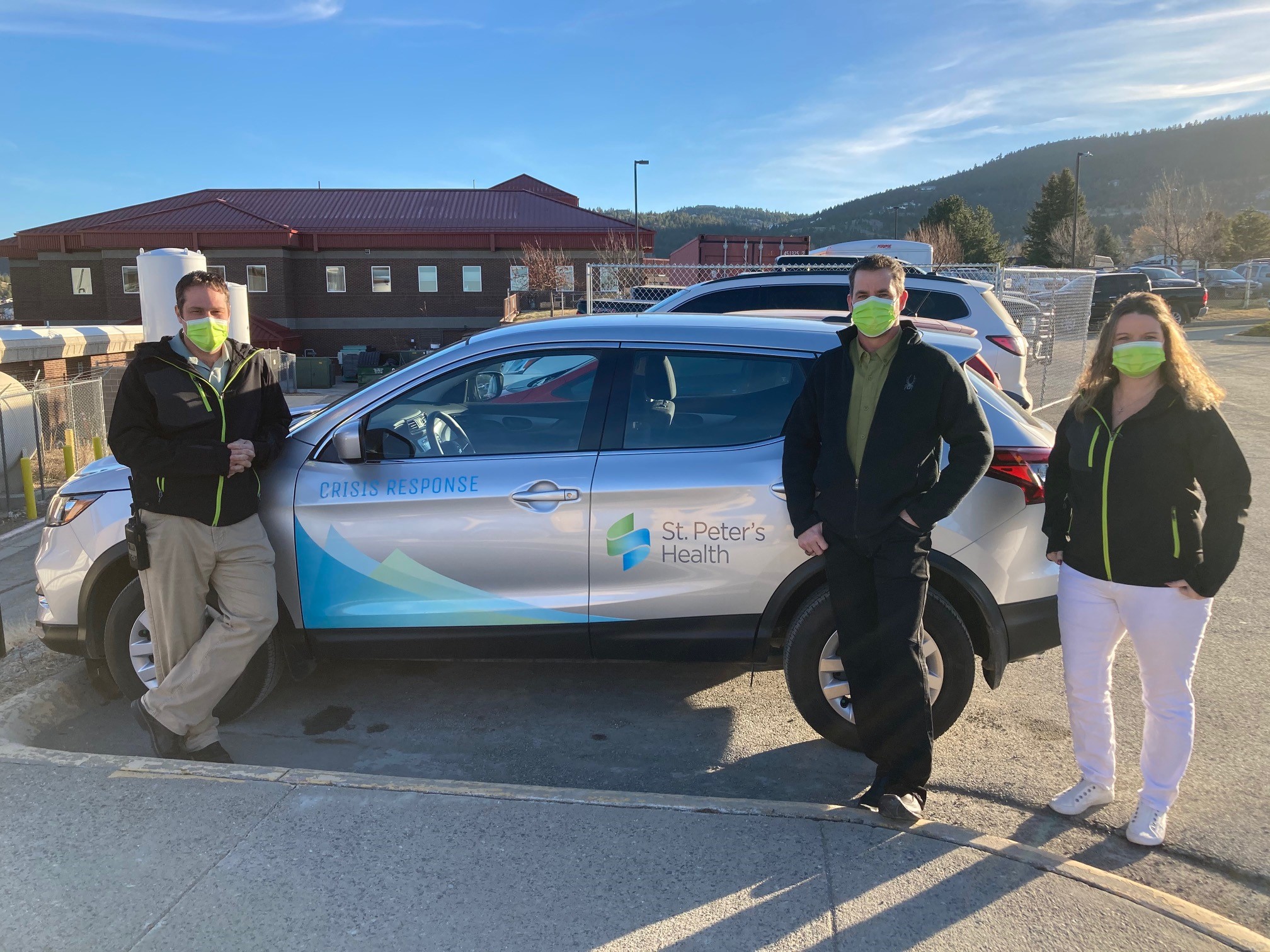 The St. Peter's Health Mobile Crisis Response Team (MCRT) program began partnering in November with local law enforcement agencies to provide crisis intervention services throughout the community. In less than four months since the program's launch, our crisis response team can already see the tremendous impact the program is having on community mental health issues.
The MCRT team has already helped 63 community members avoid a trip to jail or the emergency room.
Read More
Crisis response team member Kristie Stephenson saw a key change in one client's demeanor just a few minutes into their conversation. Kristie arrived on the scene after being dispatched at the request of local law enforcement officers.
"I had a client who was suicidal and had a plan to end (their) life," she said. "We were able to carry on a conversation. This eventually allowed us to complete a safety plan and avoid transporting this individual to the emergency room."
Jadin VanSteenvort was able to work with a local emergency housing agency to help a client keep their housing during a mental health crisis. The client is now volunteering for the organization. Without the intervention, "it's hard to know what would have happened," he said.
Crisis response therapist Cody Danielson recalled a recent situation where he was called to help a client recently released from jail find a safe place to stay.
"She had nowhere to go, and no idea how to get anywhere. Really, I worked as a liaison connecting her with community resources and helping her navigate between systems," he said.
The MCRT is grant funded and offered in partnership with Lewis and Clark County. The program has been a much appreciated resource for both the Helena Police Department and Lewis and Clark County Sheriff's Office. According to Lewis and Clark County Sheriff's Office Cpt. Kevin Wright, the teams often work together to decide the best outcome for clients. And, when MCRT can help triage issues related to mental and behavioral health, it frees up officer time for other calls and patrol.
"I am looking forward to what the future holds for the program and am hoping that the community sees as many benefits as we do at the HPD," Helena Police Department Sgt. Danny David said.
St. Peter's recently added another team member to the MCRT and will continue to grow the program until crisis support is available 24 hours a day, seven days a week. The therapists are especially anxious to see the program grow so they will have even more success stories to share.
"It's really rewarding when we can defuse the situation, keep someone safe and make a really solid plan to support everyone involved," Jadin said.
 
---

Step 5: Elevating Crisis Care Services: New Telepsychiatry Partnership Expands Care Options for Youth in Crisis, Care in the Field
St. Peter's Health announced today that it is the first health care system in the state of Montana to partner with Frontier OnCall to provide telepsychiatry services. Billings-based Frontier Psychiatry is Montana's largest and most comprehensive all-virtual psychiatry practice.
The locally informed, on-demand telepsychiatry solution will be available to members of the St. Peter's Health Mobile Crisis Response Team (for patients of all ages) and clinicians in the St. Peter's Health emergency department and pediatric unit for patients under the age of 18 experiencing a behavioral health crisis. The service will be available daily from 7:00 a.m. to 12:00 a.m.
Read More
"St. Peter's Health is committed to providing comprehensive mental health care at the right place, the right time, and by the right person," said St. Peter's Health Senior Inpatient Nursing Director Kari Koehler, MSN, RN. "This new program will give clinicians – mental health professionals, nurses, and physicians – immediate access to highly skilled psychiatrists, so we can deliver the highest quality care and achieve the best outcomes."
The program start-up at St. Peter's Health is funded by Lewis and Clark County and the State of Montana Department of Public Health and Human Services. Koehler emphasizes that the St. Peter's Health Mobile Crisis Response Team, a group of mental health professionals that work closely with law enforcement to respond to behavioral health crises in the community, will have access to psychiatrists through this new program while in the field.
This real-time access will elevate the care level that people experiencing a crisis will receive outside of the hospital to help reduce emergency department visits and detention center admissions. St. Peter's Health also shares that the program will build on existing support in the healthcare system's emergency department and pediatric unit for youth experiencing a behavioral health crisis.
For example, the organization already has a partnership in place with Intermountain to provide counseling services for hospitalized pediatric patients.
"We saw 21 youth under 18 experiencing a behavioral health crisis in our emergency department over a ten-day period in February of this year. This program will provide access to a higher level of care for pediatric patients in crisis and help us determine the next best step for their care and healing," said Koehler.
According to Frontier Psychiatry's CEO Dr. Eric Arzubi, "Over the last year, the COVID-19 pandemic has accelerated the uptake of telemedicine. Moreover, the pandemic has only served to deepen Montana's mental health crisis. There has never been a better time to launch this critical service." While St. Peter's Health is the first hospital to implement this program with Frontier Psychiatry, plans are to bring the program to emergency departments and urgent care facilities across Montana. The Montana Mental Health Trust provided critical seed funding that made the joint venture possible.
According to Dr. Arzubi, "for about 40 years, Montana has been posting the country's worst suicide statistics. It's clear that relying solely on old ways of delivering mental health services doesn't work. We have to play offense and be creative when it comes to tackling our state's mental health crisis. We have a responsibility to use every tool at our disposal to make high-quality care available to all Montanans."
 
---

Step 6: Providing Whole-Person, Inpatient Care: Behavioral Health Unit delivers wrap-around care
St. Peter's Health's Behavioral Health Unit (BHU) provides short-term, live-in care services for adults 18 years and older experiencing mental health crises, and we serve as the only geriatric inpatient program in the state of Montana. Our dedicated team of professionals help adults and seniors hospitalized due to a mental health crisis return to life with new skills and new hope.
The program offers individualized treatment plans including but not limited to suicidal ideation, depression, anxiety, bipolar disorder, psychotic disorders, schizophrenia, and dementia. As part of St. Peter's commitment to provide holistic care to all patients, care plans also include medication planning, education, group therapy and discharge planning delivered by professional care teams guided by a psychiatrist. The average length of stay for adults hospitalized in our BHU is eight days and 14 days for geriatric patients.
Read More
Recreational therapy is a key component of the care delivered to patients, and recreational therapist Heather Myers, CTRS is at the center of these efforts. Heather has cared for patients on the BHU for 10 years, and helps coordinate activities like music groups and pet therapy.
In June 2020, the BHU launched a new program thanks to a growing, innovative partnership with downtown Helena's Holter Museum of Art. The program, which will soon celebrate its one-year anniversary, builds off of the Holter's existing Healing Arts Program, which brings art materials into other St. Peter's inpatient and outpatient settings like the Cancer Treatment Center. The BHU-based program brings the opportunity to get creative and make art to those experiencing mental health crises.
Sondra Hines is the Curator of Education at the Holter and has conducted nearly 100 classes in the BHU, visiting the unit every Tuesday and Thursday. Hines commented that, "our goals for the program are to offer a creative environment for patients to experiment with art materials in a space that is therapeutic, but not formal therapy. Perhaps the patients will make creativity a part of their lives in the future or maybe they will simply have a fond memory of creating. Either way, we believe that art can help us heal from lots of different ailments and experiences and having the opportunity to share creativity in an accessible way is thrilling for me."
In May 2020, to recognize Mental Health Awareness Month, the Holter unveiled an exhibit in the museum's Sherman Gallery, which features the patient artwork. Artwork displayed includes collage, weaving, sculpture, and mixed-media pieces. Projects are designed to introduce new materials as well as allowing for experimentation with familiar materials.
"I have observed and witnessed amazing things take place through this program for both adult and senior patients," said Myers. "On one occasion, we were creating rag dolls and the patient needed some encouraging. But she worked through it and created something she was very proud of. She was informed that she could keep her doll or donate it to be displayed in the exhibit. She began crying with tears of joy and gratitude that someone would be interested in seeing her creation."
For both Myers and Hines one of the most rewarding parts of the program is when people discover that art can be a life-long coping skill.
"Lisa Santillanez was a patient in the BHU and she really enjoyed the program. Lisa loves art and wanted to give back to the community by becoming a volunteer at the Holter. Her journey has really come full circle, and today she shares her time and talents with us at the museum," said Hines. "This program can be transformational for patients and a great example of how organizations can work together to improve people's lives."
Important suicide prevention resources
If you are experiencing an emergency, please call 9-1-1 or visit the nearest emergency department.
The National Suicide Prevention Lifeline is available 24/7 at 1-800-273-TALK (8255). Other resources include the Crisis Text Line: Text MT to 741 741. More information at suicidepreventionlifeline.org.
The Lewis and Clark Suicide Prevention Coalition has comprehensive information available about local mental health support options. Need help? Call 1-800-273-TALK (8255) (lcsuicideprevention.org)