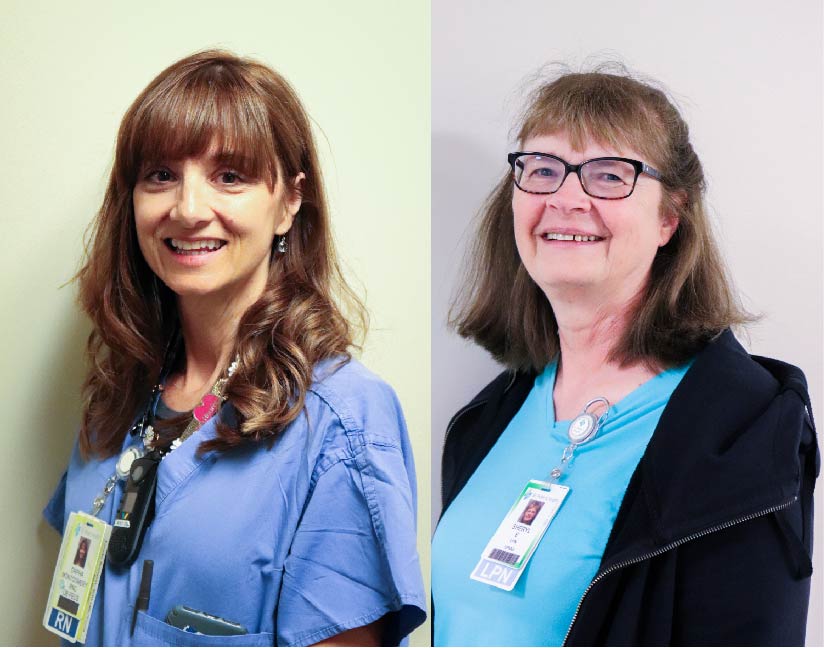 August 22, 2019
Every quarter, we recognize nurses who deliver exceptional care by awarding the DAISY Award for Extraordinary Nurses. The nurses are selected quarterly from nominations submitted by St. Peter's Health patients, family members and colleagues. Congratulations to the summer 2019 recipients:  
Daisy Award Recipient - Sheryl Edens, RN (Endocrinology) 
In the words of the patients who nominated Cheryl: 
"I'd been receiving chemo treatments and had lost my hair. I was feeling kind of low, she came in and told me I was looking great! I really needed that. She's such an encourager. We just "clicked" the first time we met."

 

"When my son suddenly passed away I came into the office. Sheryl was and has always been the most knowledgable, caring and compassionate nurse I have ever had. If she retires someday, it will be a hard day for one."
Daisy Award Recipient - Orpha Montgomery, RN (Labor and Delivery)
Orpha Montgomery, RN has been delivering babies and caring for moms for over thirty years at St. Peter's. She is known for going the extra mile and helping new moms feel confident and comfortable. In the words of one patient who nominated Orpha: 
"She made having an 8 lb. baby feel like a piece of cake!"
The DAISY Award (daisyfoundation.org) was established to honor the super-human work nurses do in direct care of patients and families every day. It is presented in collaboration with The American Organization of Nurse Executives. Recipients receive a certificate and a sculpture called A Healer's Touch, hand-carved by artists of the Shona Tribe in Africa. 
Congratulate and thank Sheryl and Orpha on our Facebook today!