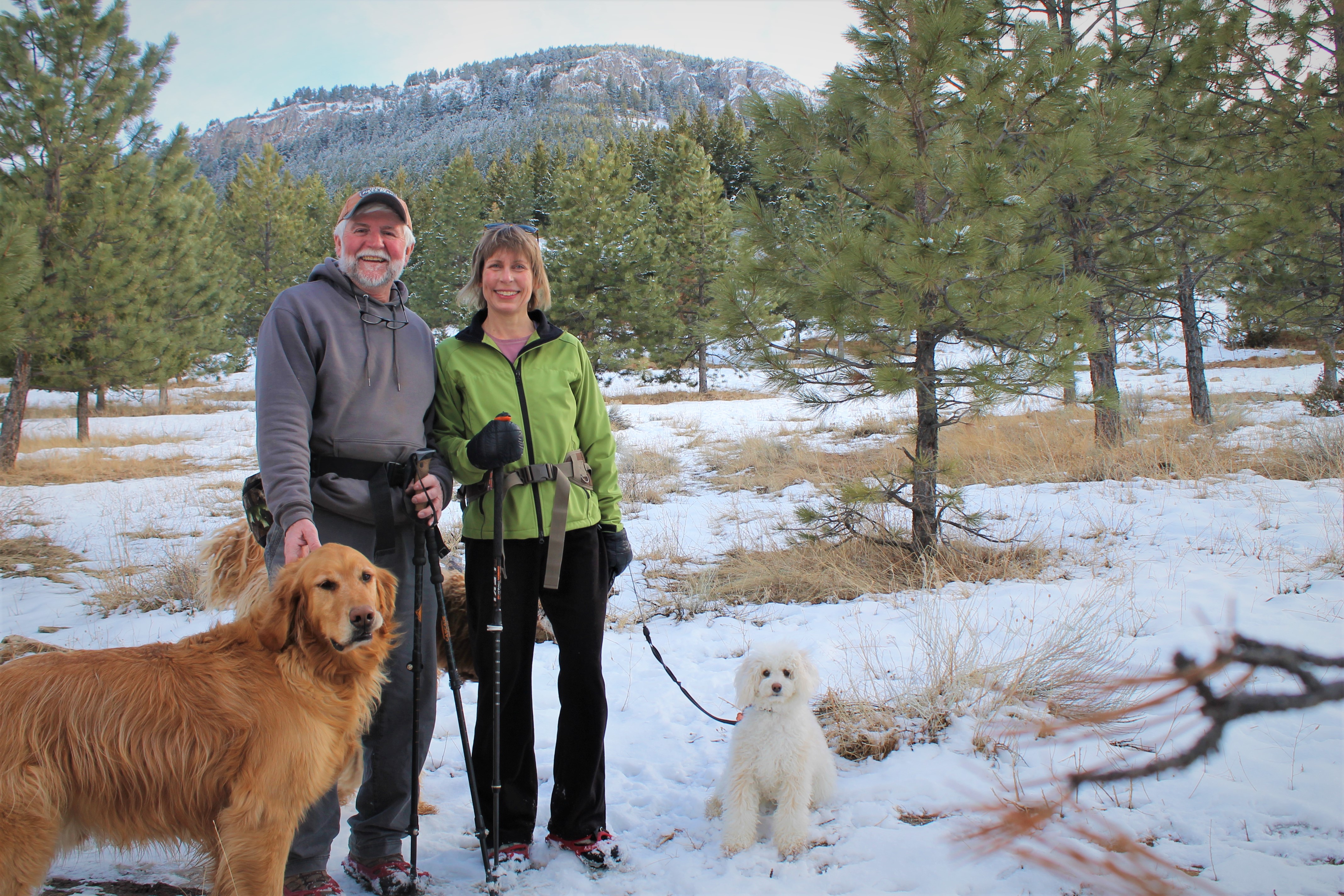 March 15, 2021
The Covid-19 virus pandemic has certainly been a challenge for treatment and containment by the medical community, and the community in general. Originally, its presentation seemed to be limited to respiratory issues. It has since been observed, through autopsies and experience, to affect the lungs as well as other organs and the vascular system in general. 
This seems to be the case for John Miller. He is a retired science teacher who taught biology at Capital High School in Helena until he retired in 2017.
In the fall of 2020, he was diagnosed with COVID-19. It seemed like a relatively mild case of the virus. He felt like he had the flu. Approximately ten days from his original diagnosis, John headed up Mount Helena with his dogs for his regular walk. Pain in one of his legs cut the walk short.
John started to have trouble breathing.
When he was first diagnosed with COVID-19, his daughter, a physician assistant, had recommended that he purchase a pulse oximeter to monitor his blood oxygen levels at home.
John checked his blood oxygen saturation when he got home; it was dangerously low at 70 percent blood oxygen saturation. Anything below 95 percent is considered abnormal.
As his breathing became more difficult, he and his wife decided it was time to seek emergency care. They went to St. Peter's emergency department and John explained to the St. Peter's staff that he had had a blood clot in his leg six years before following a traumatic incident. He had experienced mild leg swelling after he was diagnosed with COVID-19, but it did not seem anything too unusual.
Unexpected health effects 
Dr. Anne Anglim is a hospitalist and infectious disease specialist at St. Peter's and was involved in John's care. Knowing that he was recovering from COVID-19 and learning about his prior history with blood clots, the medical team decided to do a CT scan. The CT scan revealed that John was experiencing a large double pulmonary embolism, which is essentially a blockage in the lungs' main arteries. This is often caused by a blood clot that travels from another place in the body, like the legs.
Dr. Anglim immediately admitted John to the Intensive Care Unit (ICU), where he underwent very aggressive treatment. A pulmonary embolism can be deadly if left untreated. Thankfully, after successful treatment, John was discharged home after only three days in the hospital.
Since his experience, John has spoken with many medical providers. He learned that he has a genetic marker that makes him a little more prone to blot clots. However, the medical individuals all agree that both times he had deep vein thrombosis in his left leg, it was due to an external influence such as trauma and the presence of the COVID-19 virus. He has also learned more about COVID-19, a virus commonly (and incorrectly) thought to only affect the respiratory system, but is now known to affect many other organs, including the vascular system, increasing risk of blood clots.
Dr. Anglim and the medical team at St. Peter's have treated dozens of patients experiencing medical complications from COVID-19.
In many cases, they treat patients who are experiencing severe respiratory distress due to COVID-19. But, they've also seen patients, like John, who are experiencing other severe complications, including blood clots, heart issues, stroke, and neurological symptoms.