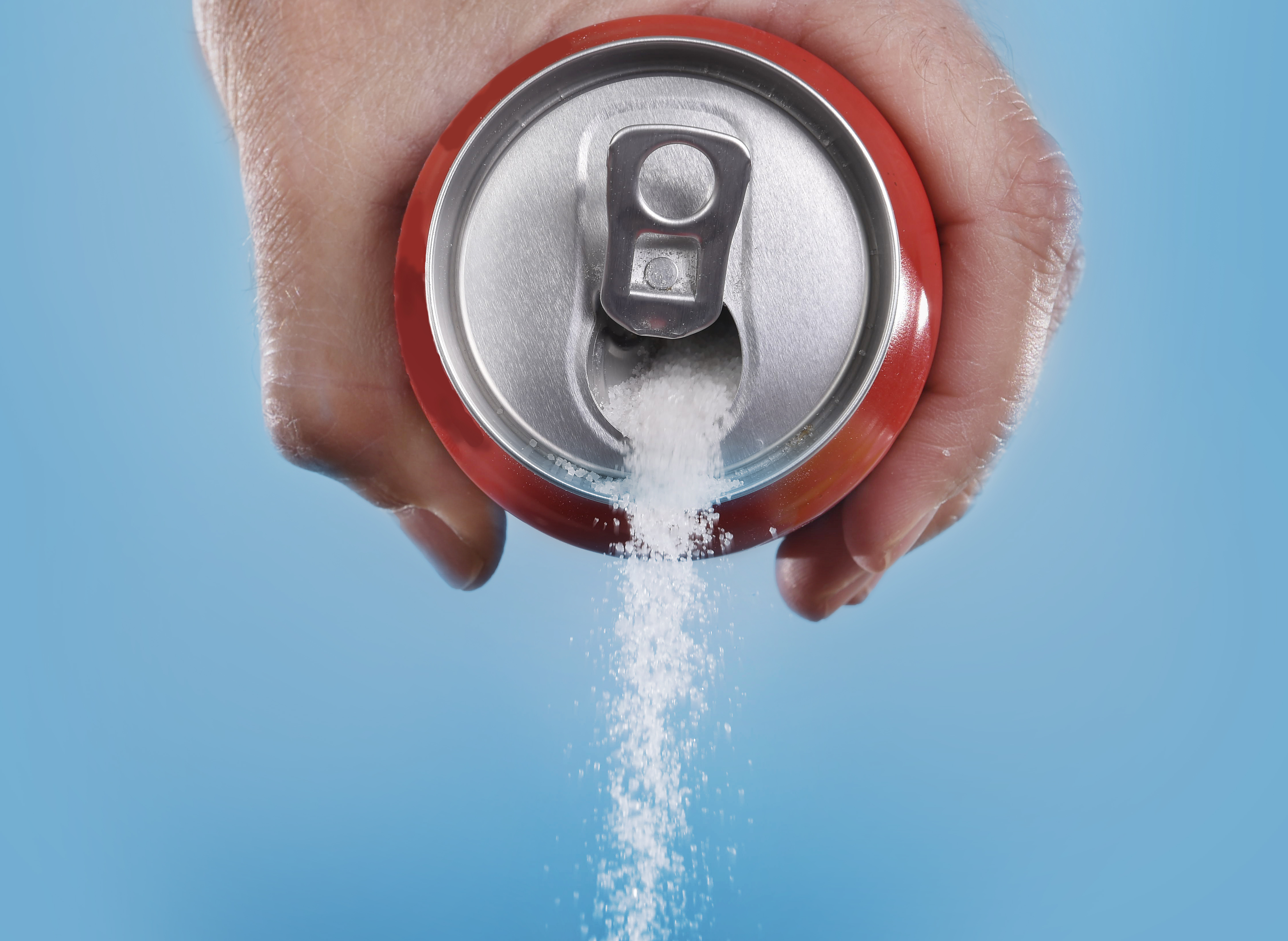 December 27, 2021
Third annual challenge starts Jan. 1
Registration is now open for the St. Peter's Health Third Annual 31-Day Sugar Challenge.
Americans, on average, consume significantly more added sweetener per day than recommended by the American Heart Association. Excessive consumption of added sweetener contributes to many chronic diseases, including obesity, diabetes, inflammation and heart disease. The free health challenge is open to adults of all ages looking to reduce added sweeteners in their diet, and it runs during the month of January 2022.
According to St. Peter's Registered Dietitian and Nationally-Certified Health and Wellness Coach Jaime Larese, MS, RDN, CTTS, NBC-HWC, added sweetener is one of the most significant diet issues in most people's lives.
Added sweetener refers to sugars and synthetic substitutes added to food and beverages. It does not include the natural sugars found naturally in many food items like fruits, vegetables and dairy.
"By participating in the challenge, you will learn how to identify added sweetener in the food you eat and make small, daily changes to reduce your cravings and modify your taste buds back to normal. The goal is to improve your overall health and make lifestyle changes that last well beyond January," said Larese.
The challenge helps participants recognize the amount of added sweetener they consume by better understanding food labels and ingredient lists.
"For example, a single 12-ounce can of Coke contains almost 10 teaspoons of sugar. Drinking one can means you have already met the daily maximum recommended amount, which is between six and nine teaspoons," said Larese. "In addition, people are swapping out real sugar for the synthetic substitutes, which are causing their own host of problems and keeping people wanting things sweet."
Larese emphasized there can be negative health consequences related to artificial sweeteners.
According to Larese, "there are over 56 names for added sugar, which are made from natural sources, but there are over 17 FDA-approved synthetics on the market that are cheap to produce and can be 200-700 times sweeter than the real stuff, so you find them in many processed food items. Considering substitutes aren't real sugar, the only place to identify them is in the ingredient list as the added sugar row on the food label doesn't include them."
These substitutes are popular among people trying to restrict calorie intake.
"Even though these man-made products often don't include calories, they still contribute to chronic health issues because of the inflammation they can cause. They should be avoided, and real added sugars consumed instead and in moderation."
According to 2021 challenge participants St. Peter's Chaplain Kim Pepper and husband Dave Pepper, the challenge proved beneficial.
"We learned fast how much added sugar was in a slice of bread or salad dressing from the store," the Peppers said. "We took what we learned and used it throughout the year to be more conscious about our food selections."
Community members who register for the challenge will receive information on identifying added sweeteners and also receive weekly emails with helpful tips to stay motivated throughout the month. Participants will also have exclusive, optional access to a private Facebook group.