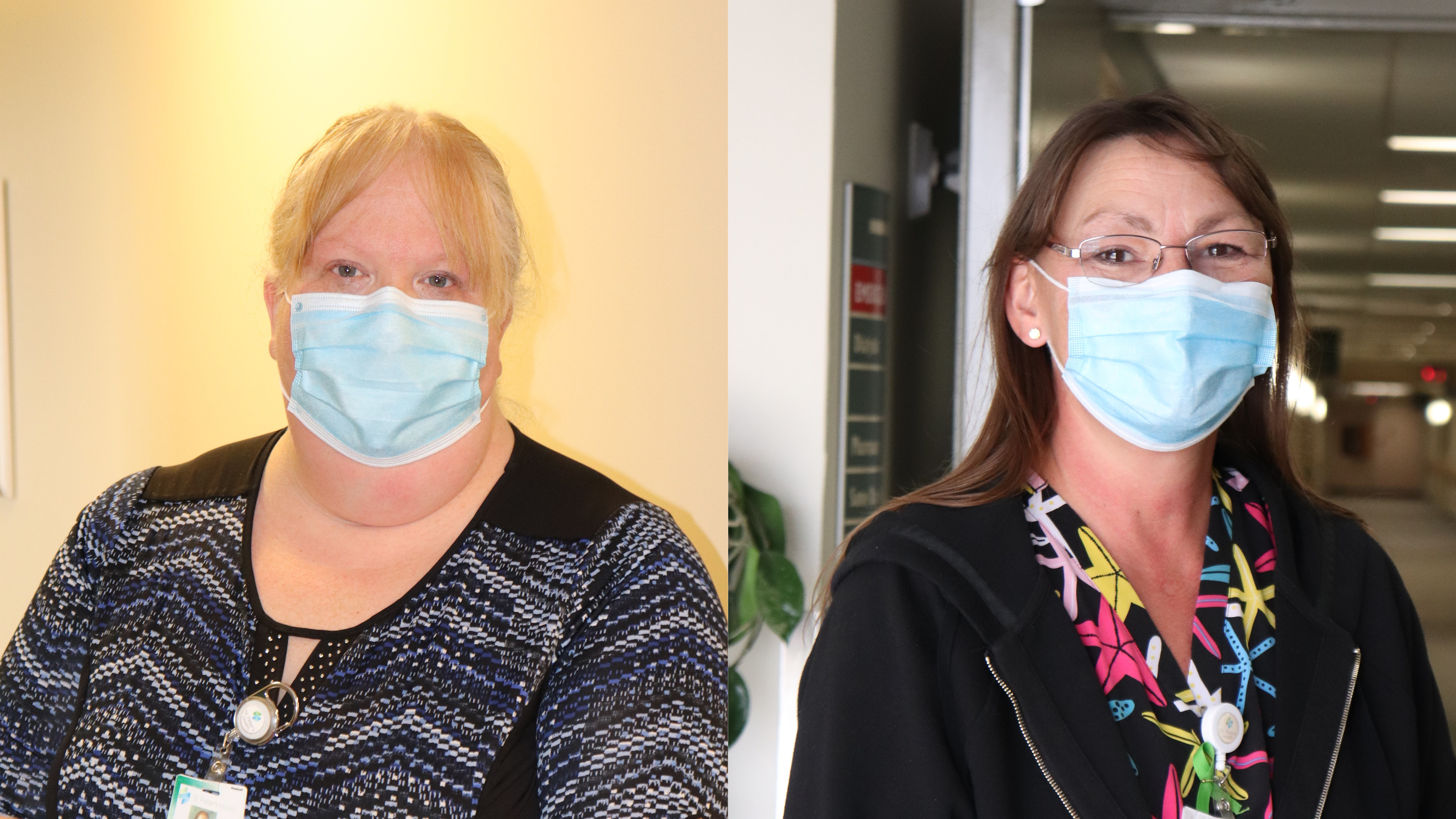 October 9, 2020
St. Peter's Health's Deborah Wakeland, LPN and Rita Nickerson, RN received the DAISY Award for Exceptional Nurses. DAISY winners are selected quarterly from nominations submitted by St. Peter's Health patients and family members.
Working in the office of Dr. Jessica Bailey, Wakeland has been with St. Peter's Health for a decade. Those who nominated Wakeland noted that she is always personable and has a great memory, often remembering patients who she hasn't seen in over a year.
Nickerson is a registered nurse in our Behavioral Health Unit, and has been with the organization since 2016. Those who nominated her shared that she is extremely empathetic and kind when caring for patients who are experiencing a mental health crisis.
The DAISY Award (daisyfoundation.org) was established to honor the super-human work nurses do in direct care of patients and families every day. It is presented in collaboration with The American Organization of Nurse Executives. St. Peter's Health administration and staff select the winner from those nominated. Recipients receive a certificate and a sculpture called A Healer's Touch, hand-carved by artists of the Shona Tribe in Africa.