April 20, 2020
COVID-19 has changed a lot in our lives, our community and at St. Peter's Health. A few things that COVID-19 has not changed?
Each day we continue to have the privilege and honor of welcoming new life on our Labor and Delivery Unit. And, we are still committed to delivering exceptional care to all patients, including moms, babies and families. 
COVID-19 has impacted the pregnancy and childbirth experience for many women. Many expecting moms are isolating at home, baby showers have been cancelled and they are limiting their contact with others. Some expecting parents have fewer prenatal visits and visitor restrictions are in place at the Regional Medical Center. For the safety of mom, baby and our caregivers, each laboring mother is only allowed one support person.
Betsy Williams, RN is the Director of the Women and Children's unit at St. Peter's where she oversees a team of 53 skilled, compassionate Registered Nurses and technicians.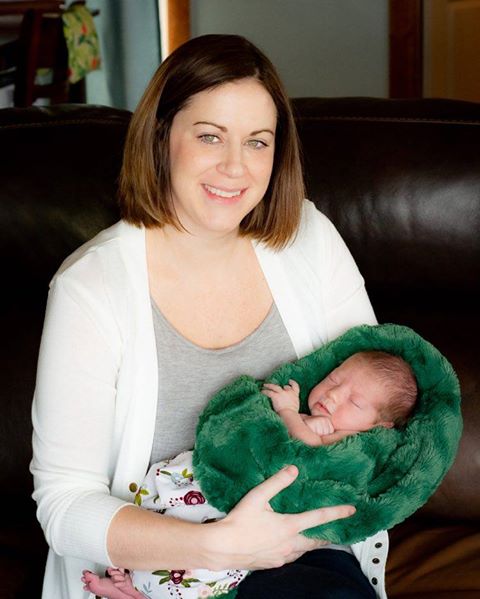 According to Betsy, "Having a baby is an amazing experience. During this time, we want to celebrate and support that experience while ensuring mom and baby are as safe and healthy as possible." 
Visitor restrictions haven't stopped siblings, grandparents, aunts and uncles from finding new, creative ways to welcome their newest family member. 
"Families and siblings have stood outside the windows with posters for the new parents. We also see a lot of families use platforms like Facetime and Skype to introduce their new baby to friends and family," says Betsy. 
There are a few things that our Labor and Delivery team want all expecting parents to know.
Precautions are in place to ensure mother and baby are safe.
Employees are screened daily for symptoms. They have their temperature checked and are required to wear a mask while at work. The team is also following and staying up-to-date on all Centers for Disease Control and Prevention (CDC) guidance for pregnancy and breastfeeding.
It's a job they're honored to do. 
In the words of Labor and Delivery nurse Kelsey Wiegand, RN, "Watching the miracle of birth is always inspiring. Helping women during one of the most important days of their life and helping empower them into motherhood is extremely rewarding."
They're here you 24/7/365. 
For nurse Kyla Beto, RN it is about supporting and celebrating with moms and their partners, "I love watching the teamwork between parents and to see their love for the new life they've created."
Resources for New & Expectant Families