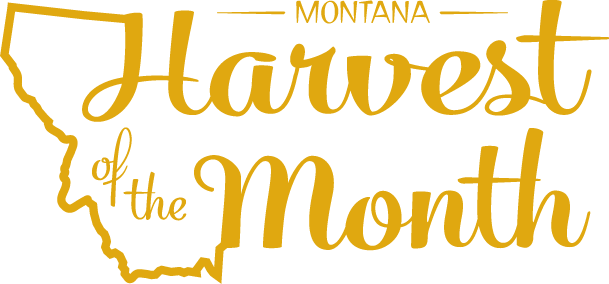 Access to and education about healthy foods is critical to good health, that's why St. Peter's has invested in helping connect groups across our community to opportunities for nutrition education and access to local, healthy foods through the Montana Harvest of the Month Program.
Our Harvest of the Month Community Coordinator Kim Lloyd uses Harvest of the Month to:
Coordinate lessons and taste tests taught by Carroll College and high school students in Helena elementary classrooms
Lead garden and nutrition-education booths at local farmers markets and health fairs
Share food and recipes through monthly Charlie Cart demonstrations featuring locally-grown, nutritious foods available at Helena Food Share
Coordinate Harvest of the Month tastings and menu features at St. Peter's Health Continental Café
To learn more or inquire about educational opportunities, contact Kim Lloyd at kblloyd@sphealth.org or (406) 457-4166. 
2689 Harvest of the Month student taste tests to date
213 Harvest of the Month community taste tests to date

Monthly resources
Virtual Field Trips: Grains | Beef | Dairy
January: Dairy
February: Beets
March: Grains

Most dairy is fortified with Vitamin D which is needed to absorb Calcium for strong bones. Learn more

 

Nitrates improve oxygen blood flow, and energy use during exercise. Learn more

Soluble fiber in WHOLE grains can reduce the risk of heart disease. Learn more
July: Carrots
August: Cherries
September: Herbs

Vitamin A promotes good vision, Vitamin C promotes a healthy immune system. Learn more

One cup of cherries contains more potassium than a banana. Learn more 

 

Herbs contain vitamins, have anti-inflammatory properties, and are rich in antioxidants.
October: Brassicas
November: Apples
December: Lentils

All Brassicas are rich in phytochemicals, meaning they are antioxidant-dense and have anticarcinogenic and anti-inflammatory properties. Learn more

Apples contain quercetin an antioxidant that has anti-inflammatory, anti-viral, and anti-depressive effects. Learn more

 

Lentils are a good source of non-heme iron. Eat with vitamin C to enhance iron absorption. Learn more