We want you to know you are not alone!
We are here to help with resource connections and support to ensure you and your family have the ability to be at your best. 
Regardless of age, income, sexual orientation, gender identity, education or culture, 15-20% of parents experience perinatal mood or anxiety disorders (PMADS). There are a variety of factors and conditions in the environments where we live that shape health and well-being. Contact us for support no matter where you are in your journey. 
If you can answer yes to any of the following statements or a parent verbalizes any of the following statements, don't leave the parent alone, call 911 or go to your local emergency room immediately: 
I have had thoughts of hurting myself

I have had thoughts that I should or need to hurt my baby, myself of someone else

I am worried I am seeing or hearing things other people don't see or hear

I am afraid to be alone with my baby

I think my family or baby would be better off without me

I feel very concerned or paranoid that other people might hurt me
We offer support for:
Depression
Anxiety
Tobacco, alcohol or drug use
Stress 
Grief/loss
Challenges with social needs (housing, transportation, food)
The challenges are common, but every experience is a little different. Here are some of the ways parents describe feeling:
I can't be a parent, I should just run away. 
My baby or partner deserves better. 
Why do I feel like crying all the time?
I am having anger or rage that is not normal for me. 
I want to be alone all or most of the time.
I am worried I am not a good parent.
I am overwhelmed with all of the things in my life.
I don't feel I am bonding with my baby.
I can't sleep, even when my baby is sleeping. 
I have lost my appetite. 
My thoughts are racing, I can't sit still, concentrate or rest.
I feel like the only way I can make myself feel better is by using alcohol, prescription drugs or other substances. 
I am having scary "what if" thoughts over and over about harm coming to me, my baby or others.
We are dedicated to taking care of you!
Our parental support program offers resources and professional help from caregivers for parents, guardians and families experiencing a variety of stressors including mental health or substance use challenges during pregnancy and through the first year postpartum. 
Our team consists of specially trained registered nurse (RN) Care Managers, Behavioral Health Professionals and Social Workers who partner with your provider and connect you to community resources so you are surrounded with support.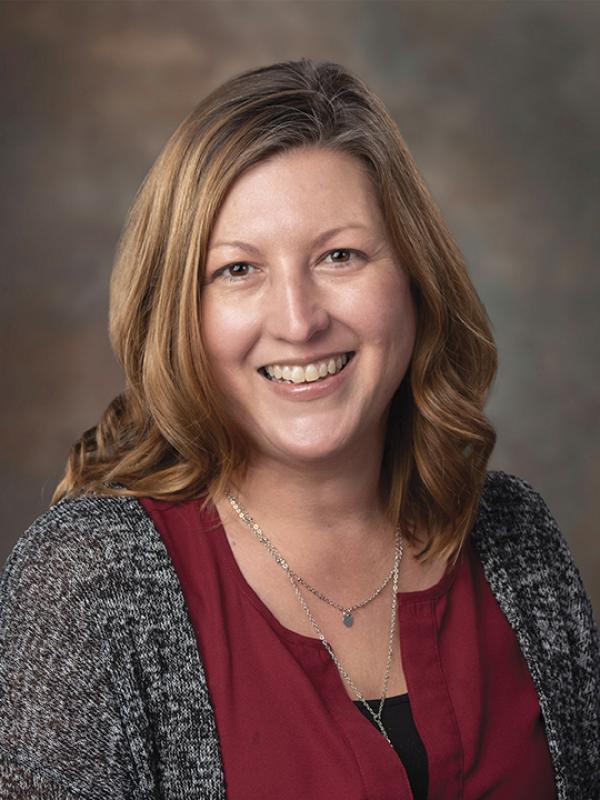 Stephanie Bauch, RN
Care Manager, PMH-C
Stephanie has been an RN since 1999. She has devoted her nursing career to caring for families and children of all ages. As a mother to 3, she has a passion for working with families to ensure they are supported and have the tools they need to succeed even during the most challenging times.
Contact Stephanie by calling 406-441-5107 or emailing SBauch@sphealth.org.