St. Peter's Health believes that total patient care requires attention to spiritual as well as to physical and emotional needs. Our Medical Center chaplain, Kimberly Pepper, is available to assist patients and their families. The chapel, located in the Regional Medical Center, is always open for quiet reflection.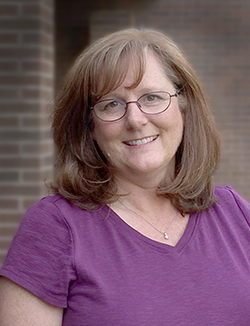 Medical Center Chaplain Kimberly Pepper, is a board-certified chaplain and provides pastoral services to patients and their families of all faiths. The patient's own minister is always welcome and the St. Peter's Health chaplain is available to assist and support them.
Chaplain Kim is available to patients and their family members for help with:
spiritual and emotional counseling in coping with illness and loss
medical ethical counsel and advance directives information (e.g., living wills)
prayer and sacraments
pastoral visitation in the privacy of the patient's room, with respect to the patient's spiritual background
arranging spiritual care from additional resources within the community
The chapel offers a sacred space for quiet and reflection. It is open 24 hours a day, seven days a week and is located on the second floor of the Medical Center, across from the main elevators.
Location of the Chapel
St. Peter's Health Medical Regional Medical Center
2475 Broadway, Helena, MT 59601
406-457-4180
Get Directions