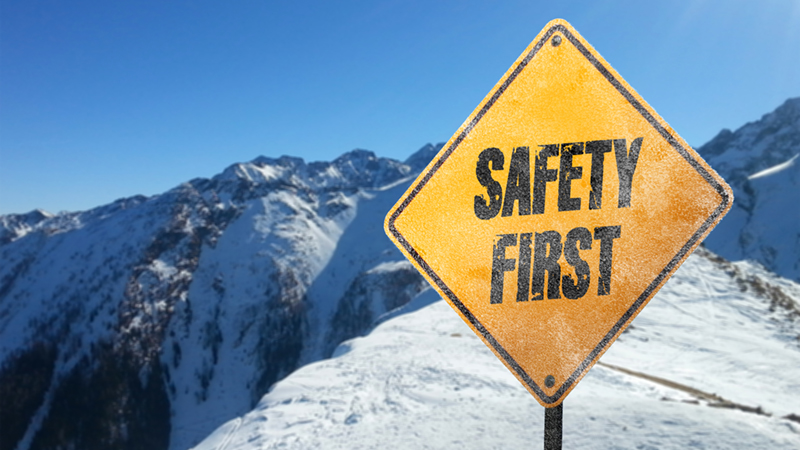 December 21, 2022
One of the reasons many of us love Montana is that we get to experience all four seasons. Spring and summer bring us long, warm days and access to activities on lakes, rivers, mountains and more. And while fall and winter bring us many of the same activities, there's a little more to consider as we prepare our bodies to venture out into the cold. As therapists who works with patients of all ages and stages, here are a few things to consider as you get your body "winter-ready" this season. 
How to avoid slips and falls
Icy and snowy surfaces increase the risk of slips and falls that may result in serious injuries, including broken bones, sprained joints and even concussions. Remember to "walk like a penguin" by taking short, slow steps while walking this winter and using your arms for balance support when needed. If you're concerned about your balance or ability to navigate slippery surfaces, consider working with a physical therapist this winter to help strengthen your leg, core and back muscles. 
Avoid frostbite
Make sure you have enough layers on when venturing out in the cold! Weather can be unpredictable in Montana and temperatures can drop quickly and unexpectedly. Keep your body warm by wearing dry-wicking clothes, warm jackets, gloves, head protection, warm socks and thick boots. Whether you're outside playing in the snow, shoveling or walking around town – bundle up!
Who loves to snow shovel? 
Snow is already piling up! A pesky but necessary activity for this time of year, we encourage you to follow these simple techniques to keep your body safe while shoveling: 
Stretch before you shovel: Loosening up your hips, shoulders and back will help improve mobility, reduce stiffness and prevent muscle cramping. 
Stay hydrated: Even though it's cold out, your body is still working hard. Any energy expended requires nourishment. Make sure to drink water before and after shoveling. Your body will thank you! 
Push, don't lift the snow: This technique will not only save energy but also reduce the stress on your low back. And remember, if you do have to lift the snow to remove it, make sure to use your legs and keep those abs tight!
Keeping safe during winter sports 
One of the best parts of living in Montana is the easy access to winter recreational activities such as skiing, snowboarding, ice skating and more. If you're planning to hit the slopes this year, please: 
Wear the proper equipment and gear to keep you safe. This includes helmets! According to Boston Children's Hospital, properly fitting helmets reduce the risk of ski and snowboarding-related injuries by 60%. 
Make sure you're stretching and warming up before pursuing strenuous runs or exercises. 
Consider doing some strength training before the season starts so your body is ready to go! Even more importantly, when you're out recreating, don't ignore aches and pains. Consider taking a break to allow your muscles and joints to heal if you begin experiencing discomfort. 
Whether you're hitting the slopes or doing chores outside around your house, there are steps you can take to ensure your body is ready for winter. And in the event something happens and accident strikes, know that you have a team of great providers at the St. Peter's Health Rehabilitation department who can help you and your body get back to doing what you love. Wishing you a safe and healthy winter season!
Co-authored by:
Tessa Turner MS, CCC- SLP | St. Peter's Health Speech Language Pathologist, Acute Care Supervisor
Francesca Gresik PT, DPT, SCS, ATC | St. Peter's Health Physical Therapist, CCHC Supervisor