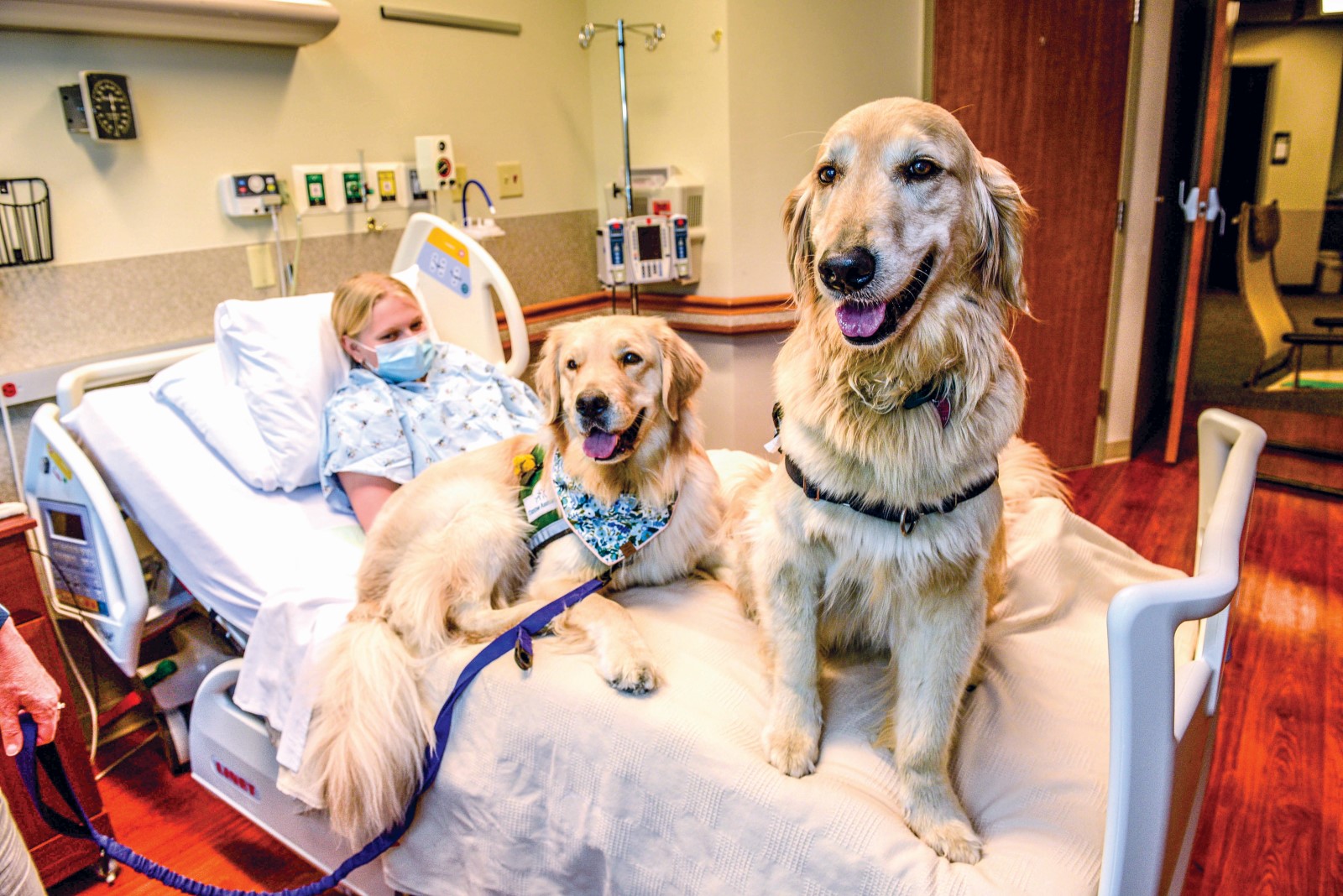 September 25, 2021
Two special new team members have joined St. Peter's: Mocha and Blue Bonnet are trained therapy dogs who work with their handlers throughout the hospital and clinics to provide comfort and calm in a way only dogs know how.
Funded by community and employee donations, the Facility Dog program expands St. Peter's therapeutic support offerings for patients, employees and visitors. Mocha and Blue Bonnet join other trained volunteers who bring their dogs to St. Peter's to comfort patients and staff.
"We know that a stay in the hospital can be anxiety-provoking and stressful," said St. Peter's Interim Chief Nursing Officer Kari Koehler, MSN, RN. "These gentle dogs provide a special type of therapy for our patients that is unmatched. Patients love when the dogs visit their room or pass by in the hallway. In fact, many request that the dogs come back for another visit."
Blue Bonnet and Mocha were born, raised and educated by Canine Assistants, a nonprofit located in Georgia that specializes in training therapy dogs for hospital settings. Unlike service dogs who are dedicated to assisting their handlers, therapy dogs are encouraged to interact with people as they roam the facilities alongside their handler. Both dogs have clocked over 3,000 training hours at major Atlanta hospitals.
"This is another layer of care for our patients and their families," said St. Peter's Chaplain Kim Pepper, M.Div., Th.M. "Sometimes people have a stronger emotional connection to a dog than a human for their comfort and healing."
Learn more and view the full list of donors here.