Funded by community and employee donations, the St. Peter's Health Facility Dog program expands St. Peter's therapeutic support offerings for patients, employees and visitors. Mocha and her handler Kim Pepper, work throughout the hospital and clinics to provide comfort and calm in a way only dogs know-how.
Meet Mocha
Mocha was born, raised and educated by Canine Assistants, a nonprofit located in Georgia that specializes in training therapy dogs for hospital settings. Unlike service dogs who are dedicated to assisting their handlers, therapy dogs are encouraged to interact with people as they roam the facilities alongside their handler. Mocha has clocked over 3,000 training hours at major Atlanta hospitals. She works alongside other trained volunteers who bring their dogs to St. Peter's to comfort patients and staff.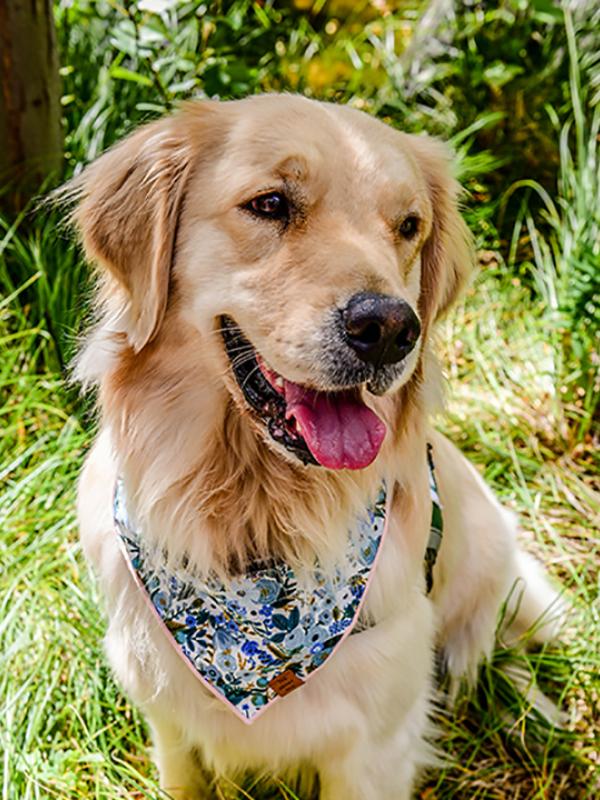 Mocha
4 years old
Golden retriever 
Birthday: November 9
Favorite treats: Peaches and Nutter Butters
Handler: St. Peter's Chaplain Kim Pepper, M.Div., Th.M
Program donors
The St. Peter's Health Facility Dog Program is funded by generous donors in our community, including major gifts by Dick Anderson Construction; Merrill Lynch-Anderson, Hedge, Wagner, Kienitz & Associates; MDU Resources Foundation; Centron Services; Credit Associates; Browning, Kaleczyc, Berry and Hoven, P.C.; MDU Resources Foundation; and Kristin and Tom Kerr. Twenty-one other generous individuals have donated including St. Peter's employees who choose to allocate dollars to the program through the St. Peter's Health Foundation Employee Giving Campaign.