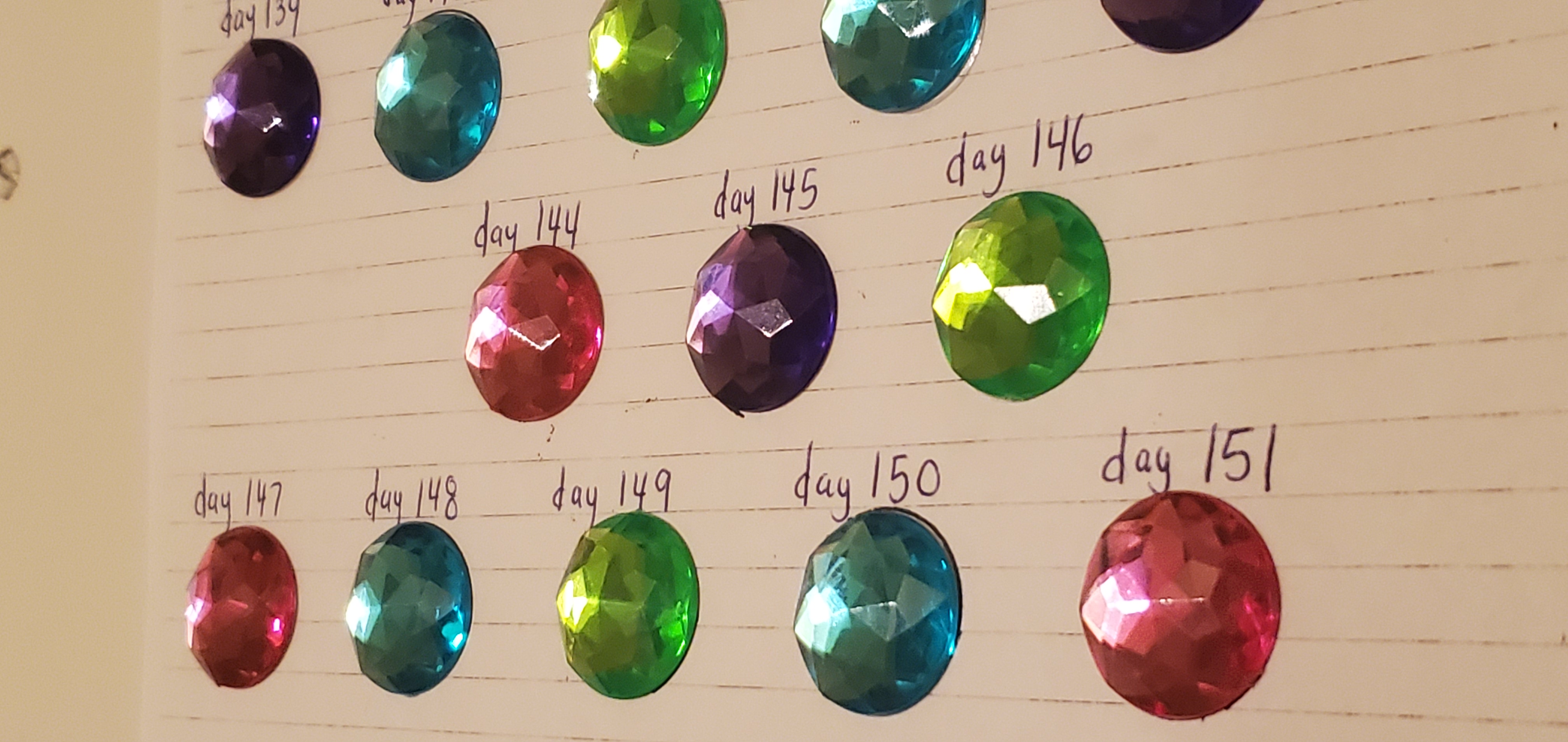 January 21, 2021
When Jess and Rob met nearly ten years ago, they both smoked cigarettes. Jess had smoked for around fifteen years, and Rob smoked double that – around thirty years. But when they look back at 2020 they will remember an unprecedented year in more ways than one -- not only the COVID-19 pandemic and its disruption of all elements of life but also the year they both quit smoking for good.
"We had to do it together," said Jess. "We have tried to quit individually before, but when the other person is still smoking, it's really hard."
Jess and Rob successfully quit smoking together with the help of the Freedom from Tobacco program at St. Peter's Health. The evidence-based Freedom from Smoking program is designed by the American Lung Association and addresses the physical dependence on nicotine as well as social and behavioral dependences. As a couple, their key to success was committing to quitting together and the program, which was led by Jaime Larese from St. Peter's Wellness Services, a former smoker herself.
"Jaime being a former smoker gave it a feeling for familiarity. It was a safe space with non-judgment. It was nice to know she'd been there," Jess explained. For Rob, the most valuable part of the class was pre-planning. All class participants commit to a Quit Day weeks in advance, allowing them time to identify coping mechanisms and develop a plan for when a craving strikes. According to Rob, "Planning before quitting helped. It also helped to know what to expect, or what recovery symptoms we would experience. It allowed us to call it out and make a game plan. It's like saying goodbye to a toxic friendship."
Quitting process
The class also gave them a helpful perspective on the quitting process.
"The class taught us that if you have a slip, it's not a relapse," Jess explained. "You can treat it as an emergency and just get back on track instead of thinking that you have to start back at square one, which can be disheartening."
All parts of the program – the workbook, meeting with the clinical pharmacist who helps identify the right medication(s), the support from the leaders and peers in the class – all helped Jess and Rob. After they quit, the couple also increased the time they spent doing other healthy activities.
"We started walking a lot. It would take our minds off smoking and get our endorphins going," Jess said.
"I also practiced deep breathing when I was at work," Rob added.
Walking helped reduce lung issues that they experienced while active smokers. Jess explains that while she smoked, she coughed all the time; it was sometimes intense. When both Jess and Rob received a COVID-19 diagnosis in fall 2020, they credit quitting smoking to a relatively uncomplicated experience with the virus.
"I can't imagine what it would have been like to get COVID-19 if we were still smoking," noted Jess.
Today, they've both recovered from COVID-19 and enjoying the experience of living as former smokers. They keep a chart on the back of their front door and place a sticker on it for every day they've gone without a cigarette. They recently passed day 150.
When the couple was asked what they want others to know about their journey and the program, Rob said, "I've tried to quit smoking in the past. This program made it easier than it's ever been to quit."
Jess echoed Rob's statement and offered encouragement to anyone considering saying goodbye to tobacco. "All the times you've tried to quit before - those were just practice quits. You're building up to a program like this that can help you finally say goodbye. You owe it to yourself and it's possible. You can do this. It seems hard, but you can really do this."
Free Now! Tobacco Cessation Program
St. Peter's Health is proud to offer the Helena community clinically-based programs to help tobacco users quit for good