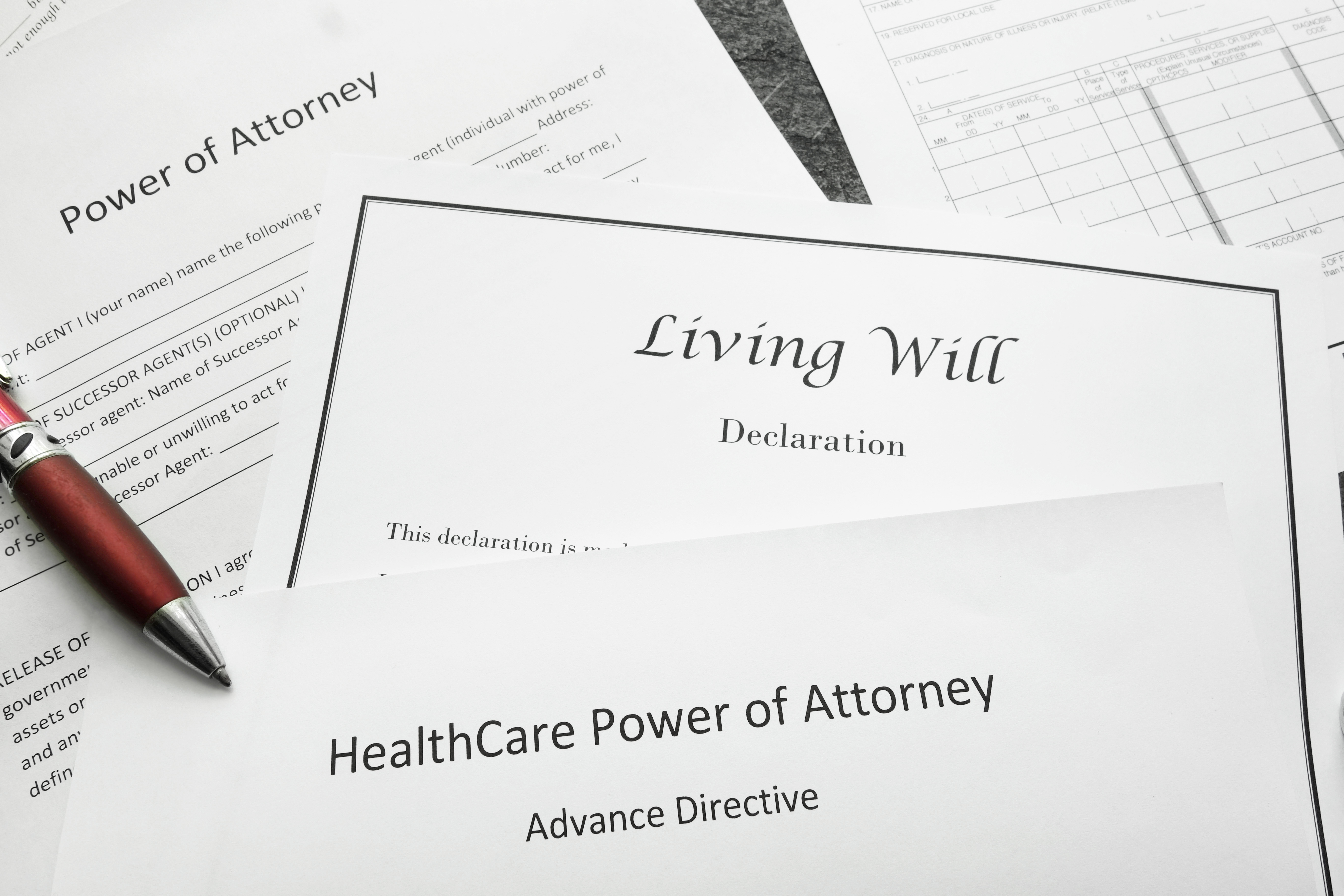 July 3, 2019
By Registered Nurse Care Manager Dave Ellis, RN in the Helena Independent Record on June 26, 2019.
As a registered nurse care manager, I work closely with a patient's care team, which includes your primary care provider, medical assistants, nurses, pharmacists, counselors and social workers. The role of the RN care manager is to help provide comprehensive, coordinated and quality care to patients that are managing chronic diseases, have complex medical needs, are transitioning from hospital visits or are reaching a time in life to transition into a higher level of care.
One of the most important conversations I have with patients is about advance directives. Advance directives become active when an injury or illness causes you to be unable to communicate for yourself (i.e., become incapacitated.) Advance directives allow you to legally designate who will communicate your medical decisions for you and what care you would like to receive. Most commonly, this information is included in a living will and a durable power of attorney for healthcare. These documents bridge the legal and medical worlds, and should be part of everyone's future planning right along with property and financial considerations. I recommend that you seek information from both legal and medical experts to have questions answered.
I encourage everyone living with chronic illness or facing a terminal diagnosis to explore these difficult topics, speak with their medical providers and loved ones and complete an advance directive. However, everyone 18 years of age and over should consider doing so. Accidents and unexpected medical crises can occur. We encourage you to learn more about advance directives even if you do not have current medical conditions or are young.
You can thoughtfully answer the big questions related to end-of-life care when you are healthy. You can consider questions like, "What does 'quality of life' or 'living well' mean to me?" These answers are individualized and will vary across the cultural, religious, and age spectrum. We encourage you to not assume your loved ones, "…know what I would want." Also consider your experiences with family or friends who you have been close to at end-of-life and how those experiences shape your own feelings.
I've spoken to many people about advance directives, and most patients express that it not only gives them reassurance that their wishes will be known, but also gives their loved ones peace of mind. By planning ahead, your loved ones can feel confident that they are making decisions that align with your wishes and values. These decisions become much harder when made at the bedside when your loved one is ill during what is already a stressful, emotional time.
Respecting Choices® is an evidence-based system for person-centered decision making that transforms healthcare culture by honoring an individual's goals and values at end-of-life. The organization outlines three key questions that can start the conversation around advance directives:
1) Who do you want to be your healthcare decision maker (i.e. health care proxy or health care agent)?
You are able to designate a person or people in your Durable Power of Attorney for Healthcare to be your healthcare agent in the event that you are unable to communicate for yourself.
2) What cultural, religious, spiritual or personal beliefs you may have that might impact your decisions?
These may include traditions, rituals, arrangements, and whom you would like to be involved or informed when nearing end-of-life.
3) What healthcare would you like to receive if you have a sudden illness or injury?
This is addressed in both the durable power of attorney and living wills.
I encourage you to make a list of medical questions about advance directives and bring it to your next wellness appointment with your primary care provider. Primary care providers and care team members are great resources for you and your family. You can also find helpful resources online:
State of Montana Department of Justice dojmt.gov
Find links to helpful guides, template documents and more.
End-of-Life Registry – State of Montana Department of Justice dojmt.gov/consumer/end-of-life-registry/
Discover Montana's End-of-Life Registry, a secure database that houses advance directives and makes the documents available to health care providers via the internet. For example, if an accident occurs away from home, providers can look to the registry to find your advanced directives.
Montana Generational Justice mtgenjustice.org
Learn about legal document clinics, Advance Directive resources and estate planning options.
Dave Ellis, RN is a care manager at St. Peter's Health Medical Group. He has participated in Respecting Choices® training and works to educate patients and the community at-large about the importance and role of advance directives. Prior to assuming his role as a RN care manager, Ellis served as a nurse on the medical floor, emergency department, cardiopulmonary rehab department and clinical informatics department at St. Peter's Health.