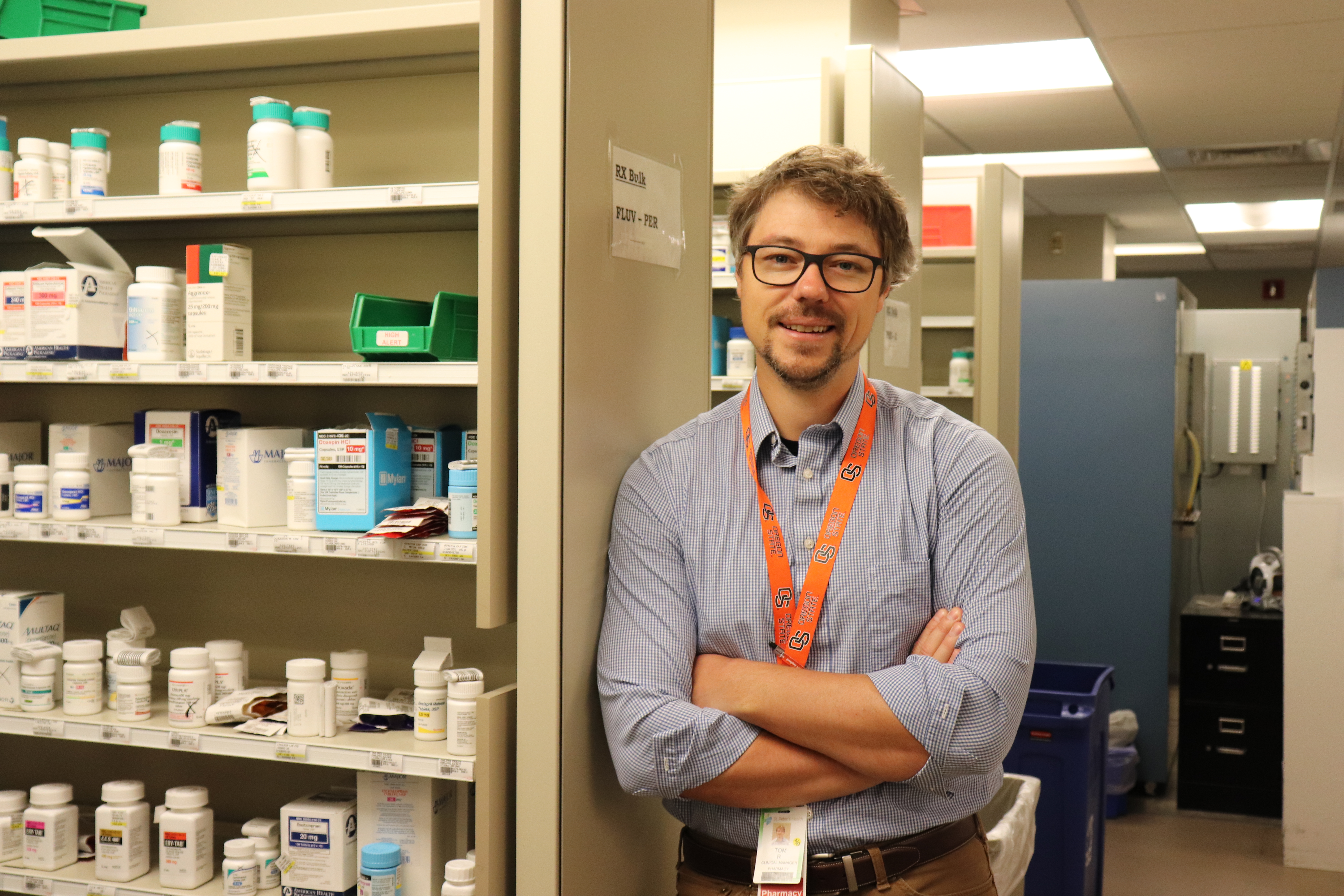 July 29, 2019
From the Helena Independent Record on July 29, 2019
Antibiotics can become ineffective when they are overused, and Thomas Richardson is working to help prevent that from happening in Helena and throughout the state.
As the pharmacy clinical manager for St. Peter's Health, Richardson launched the multi-disciplinary Antimicrobial Stewardship Program in 2015 to fight the antibiotic resistance epidemic. The team, which includes nurses, pharmacists, providers and other health-care professionals, helps physicians responsibly prescribe antibiotics and educates the community on how to responsibly take them.
The goal is to tailor antibiotic therapy to the individual patient, Richardson said.
"Nationwide, there's been a lot of movement to improve the use of antibiotics in communities, and a lot of that's driven by the fact that they've been overused. And we're getting more bacterial resistance to commonly prescribed antibiotics where we start to lose the effectiveness of that," Richardson said. "So there's been a lot of push and movement for communities and health-care organizations to really hone in and monitor how antibiotics are being used in communities, and improving on how that's being done."
The team has been tracking the volume of antibiotics prescribed as well as the bacterial resistance in the community, Richardson said, and "we've seen significant improvement in all of that."
"His work at St. Peter's in this area has resulted in reduced antibiotic use and improvements in patient care," Starla Blank, pharmacy director at St. Peter's Health, wrote in Richardson's nomination for the 20 Under 40 award.
Richardson has also established and secured accreditation for a successful post-graduate first year pharmacy residency at St. Peter's Health, Blank wrote. Now in its fourth year, the program draws applicants from around the country and is a sought-after location for students seeking ways to enhance their learning and get hands-on experience.
In addition, Richardson was recognized as the Montana Pharmacy Association's 2018 Young Pharmacist of the Year and serves on the organization's Health-Systems Academy Board.
"He works in the background, but his expertise and dedication to responsible antibiotic use truly impacts the lives of people in our community," Blank wrote.