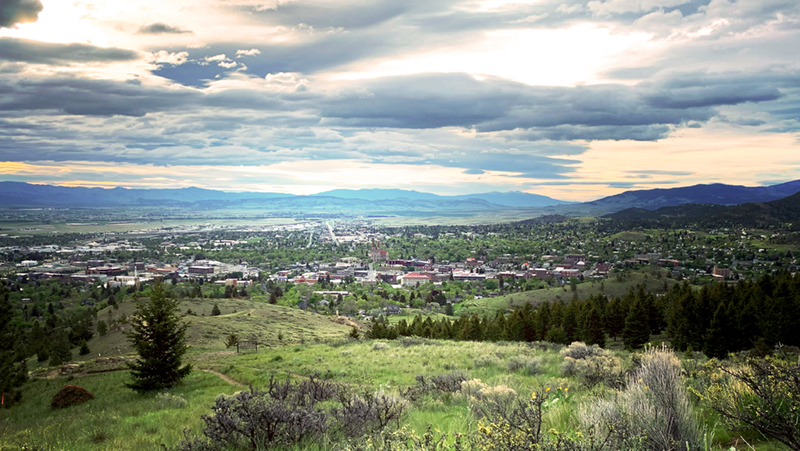 August 18, 2023
Join the Helena FUSE leadership team October 10th-13th for the 2nd annual Helena Housing is Healthcare Summit. Don't miss these thought-provoking sessions that promise to inspire, educate and empower. Register by October 7th to be a part of the conversation!
Helena Housing is Healthcare Summit Agenda
Tuesday, October 10
5:30 - 7:30 pm | Voices from the Streets  
Gain profound insights into the realities of homelessness as Helena community members share their lived experiences. This illuminating panel discussion provides a platform for authentic voices to be heard, fostering empathy and understanding within our community. 
Location: St. Paul's United Methodist Church
Wednesday, October 11
7:30 - 9:00 am | Landlord Appreciation Breakfast   
Join us for breakfast as we express our gratitude to the Helena area landlords for their dedicated service to our community. Enjoy a warm and engaging morning that celebrates the vital partnerships that drive positive change.   
Location: Carroll College Lower Campus Center

10:00 - 11:00 am | Front Doors Meeting  
Calling all coordinated entry front doors! Collaborate, strategize and strengthen our collective efforts in this essential meeting. Let's ensure those seeking assistance receive the support they need, fostering a more inclusive and compassionate community.   
Location: Carroll College Lower Campus Center

12:00 - 1:00 pm | Trauma-Informed Care for Individuals Experiencing Homelessness
Dr. James Petrovich, Ph.D. in Social Work and Director of the Carroll College MSW Program leads this enlightening session. Explore trauma-informed care's pivotal role in addressing homelessness, providing attendees with essential insights in a concise one-hour format.   
Location: Carroll College Lower Campus Center

1:00 - 2:00 pm | Supportive Housing Best Practices Training
Delve into best practices for supportive housing with expert instructor Katie Bonamasso, MSW, Senior Program Manager from the Corporation for Supportive Housing. Elevate your service provision and make a lasting impact in just one hour.   
Location: Carroll College Lower Campus Center

2:00 - 4:00 pm | Hoarding: Identifying Signs and Solutions
Address the challenging issue of hoarding and cluttering in this informative session. Learn to identify signs, understand underlying needs, and explore effective strategies to promote housing stability and well-being.
Location: Carroll College Lower Campus Center   
Thursday, October 12
7:00 - 8:00 am | Hometown Helena  
Join us to discover the impactful results of the FUSE program over the past year. Explore success stories, statistics, and real-world outcomes that highlight how this initiative is changing lives and making a difference in our community.   
Location: The Montana Club

9:00 - 10:00 am | County Commissioner Meeting  
Listen in as we engage directly with county officials and collaboratively chart the next steps for expanding the FUSE program to reach even more individuals in need.   
Location: Commission Chambers, Room 330 of the City-County Building 

12:10 - 12:50 pm | Criminal Justice Team Meeting - Creating Best Outcomes 
Uniting housing, homeless services and justice teams, this collaborative session is all about creating the best outcomes for our community. Explore strategies that bridge the gap between housing and justice, fostering rehabilitation and empowerment. Together, we can build a more effective approach to addressing homelessness within the criminal justice system.   
Location: Lewis and Clark County Courthouse, Judge Menahan's Courtroom

3:00 - 4:00 pm | Payor and Healthcare Executive Meeting - Driving Sustainability and Health 
A focused session tailored for payors and healthcare executives, this meeting centers on data-driven decision-making, sustainability and improved healthcare outcomes. Join fellow industry leaders in an insightful dialogue aimed at shaping the future of healthcare for patients experiencing homelessness, ensuring both financial sustainability and enhanced well-being for the most vulnerable members of our community.   
Location: St. Peter's Health Education Center
Friday, October 13
9:00 am - 12:00 pm | Community Conversation on Housing Challenges and Next Steps 
Engage in an open and productive conversation about Helena's housing challenges. Together, we'll brainstorm innovative solutions that foster a more resilient, inclusive and supportive community for all.
Location: Carroll College Lower Campus Center