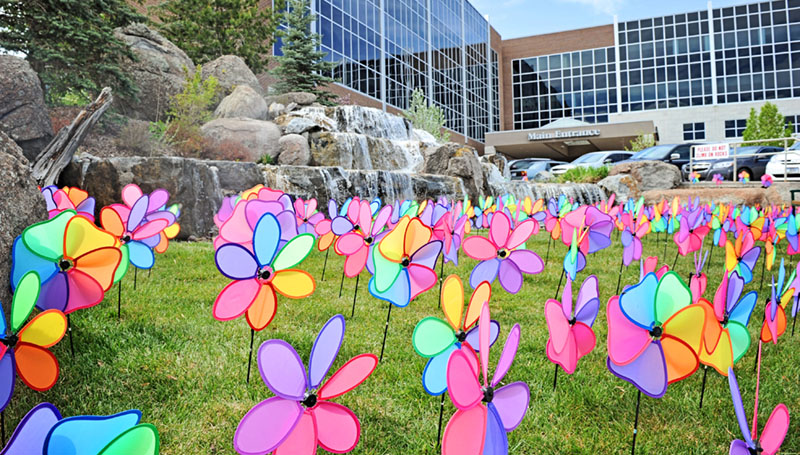 May 13, 2019
The St. Peter's Health Foundation Pinwheel Pledge is an opportunity for you to make a difference for family, friends and neighbors in your community!
Pinwheels represent turning one's luck around, or optimism for the future. By supporting health care in our community through the Pinwheel Pledge, you are giving hope to everyone; and with every individual or corporate donation, pinwheels will be distributed throughout the Helena community and at the waterfall in front of St. Peter's, beginning on June 6th and throughout the duration of the campaign.
This year we are raising funds for, and awareness of, four different service lines at St. Peter's Health: the Cancer Treatment Center, the Behavioral Health Unit, Dialysis, and the Women's and Children's Unit.
Donations made to the Pinwheel Pledge help our patients by funding the purchase of items necessary for their care and medically-related items not covered by insurance. These include things like travel expenses, compression garments, nutrition supplements and wigs.
Get involved by making your tax-deductible donation to St. Peter's Health Foundation and by planting a pinwheel garden in your yard, or displaying a Pinwheel Pledge window cling in your car, storefront or home.
Click here to make an online donation today! 
Questions? Call the St. Peter's Health Foundation at 444-2370.