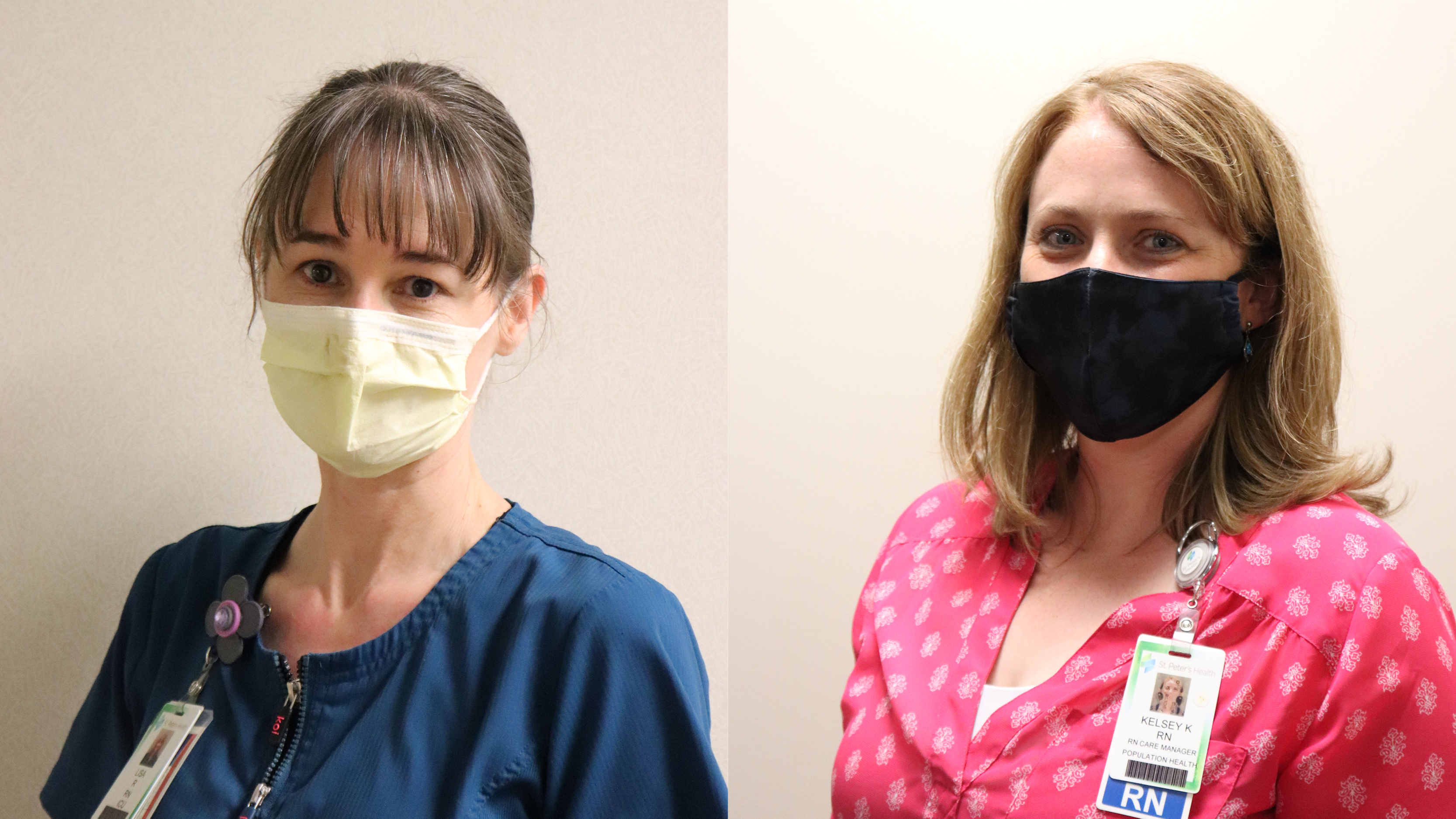 June 25, 2020
Lisa Ross, RN and Kelsey Kyle, RN, PMH-C were recognized as DAISY Award Winners for Extraordinary Nurses of 2020. Daisy winners are selected quarterly from nominations submitted by St. Peter's Health patients, colleagues and family members. 
Ross is a nurse in the Intensive Care Unit (ICU) who has been with St. Peter's Health since 2014. She was nominated by a family member of a patient who shared, "Lisa was diligent, thoughtful and caring... Overall our care was great, but Lisa was outstanding."
Kyle is a nurse with the St. Peter's Health Complex Care team who has been with St. Peter's Health since 2017. Kelsey is a tireless advocate for moms and babies in our community, and she is well-known for her maternal mental health work. In the words of the individual who nominated Kelsey, "those who get Kelsey as their care manager are very lucky."
The DAISY Award (daisyfoundation.org) was established to honor the super-human work nurses do in direct care of patients and families every day. It is presented in collaboration with The American Organization of Nurse Executives, with St. Peter's Hospital administration and staff selecting the winner from those nominated.  Recipients receive a certificate and a sculpture called A Healer's Touch, hand-carved by artists of the Shona Tribe in Africa. 
Congratulate and thank Lisa and Kelsey on our Facebook today!