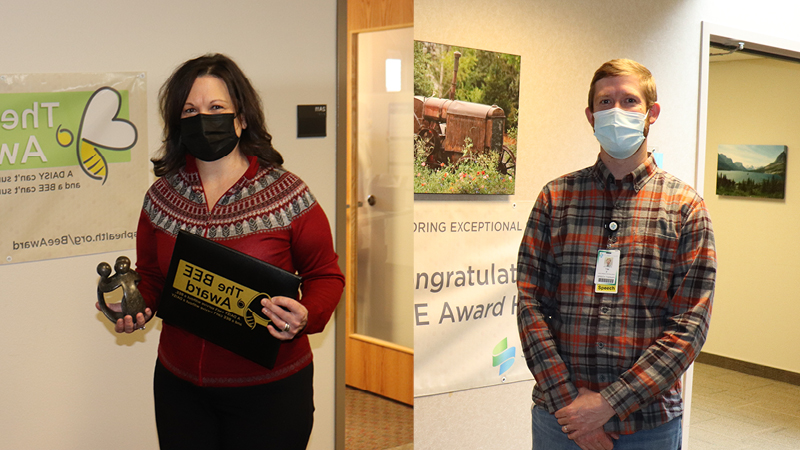 February 14, 2022
St. Peter's Health presented BEE Awards to Finance Supervisor Vickie Caldwell, CPA and Speech-Language Pathologist Tim Ferber, MA CCC-SLP. A companion to the DAISY Award for Extraordinary Nurses, the BEE Award is given to any exceptional general or professional St. Peter's staff member nominated by patients, family members and/or colleagues.
Caldwell was nominated for the BEE Award by a colleague. The nomination read, "Vickie is a great representation of our system's values...I say this not because she helped me, but because she represents the Gold Standard." She has been a member of the St. Peter's team since 2019.
Ferber was nominated for the BEE Award by one of his patients who shared how much they enjoyed working together. The nomination read, "Tim treats all of his patients with attentiveness and courtesy. He helped me talk when my words were gibberish. I knew what I wanted to say but I couldn't turn it into words, he is an amazing member of your staff!" Ferber has been with St. Peter's rehabilitation team for 13 years.