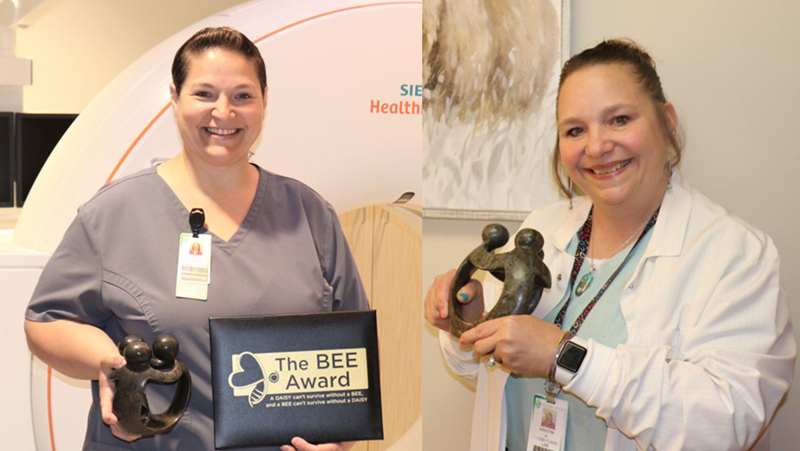 June 1, 2023
St. Peter's Health presented BEE Awards to Lead DI Technologist Assistant Sara Hancock and Technical Lab Assistant Kristin Henson. A companion to the DAISY Award for Extraordinary Nurses, the BEE Award is given to any exceptional general or professional St. Peter's staff member nominated by patients, family members, or colleagues.
The colleague who nominated Hancock said, "Sara treats everyone in the department with dignity and respect. She is always willing to jump in and help someone with whatever is needed, and she is always willing to teach a co-worker something they are unsure about. This is a great example of her work ethic and the hard work she does every day."
The patients who nominated Henson all said the same thing. "Most painless blood draw ever!" In addition to her painless blood draws, patients commented on how pleasant and likable she is.