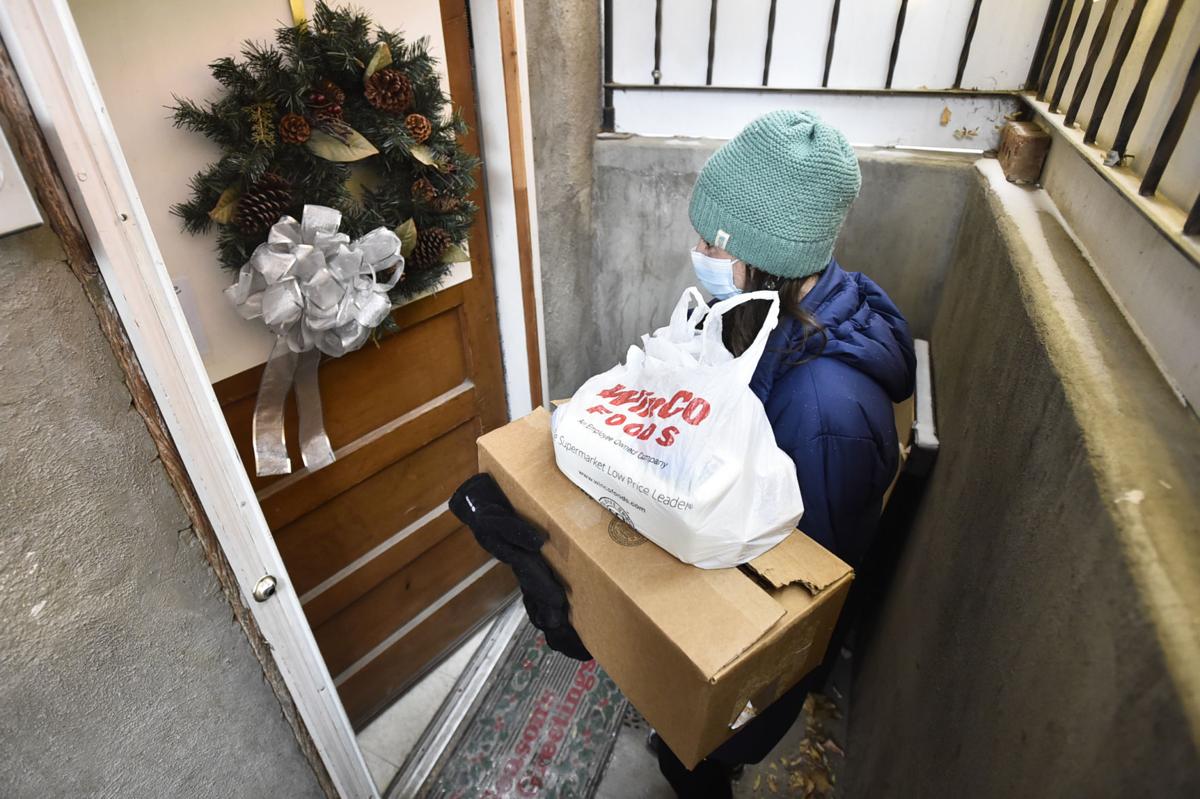 January 3, 2022
Sharon Tatum says she doesn't know what she would do without it.
She is one of 10 people participating in the Food is Care program recently launched by St. Peter's Health and Helena Food Share that brings healthy food to area residents dealing with food insecurity while managing chronic or complex medical conditions.
"If they were not there for me to use I don't know where I would be today," the 62-year-old Tatum said Thursday after receiving a box of frozen meat, margarine, eggs, milk, carrots, a yellow pepper, crackers and oatmeal.
She said she receives $20 a month in food stamps "and this helps."
The Food is Care program connects people with diet-sensitive health conditions such as diabetes, heart disease or hypertension to food boxes featuring items to help them manage or improve their health. And it taps into both groups' skills.