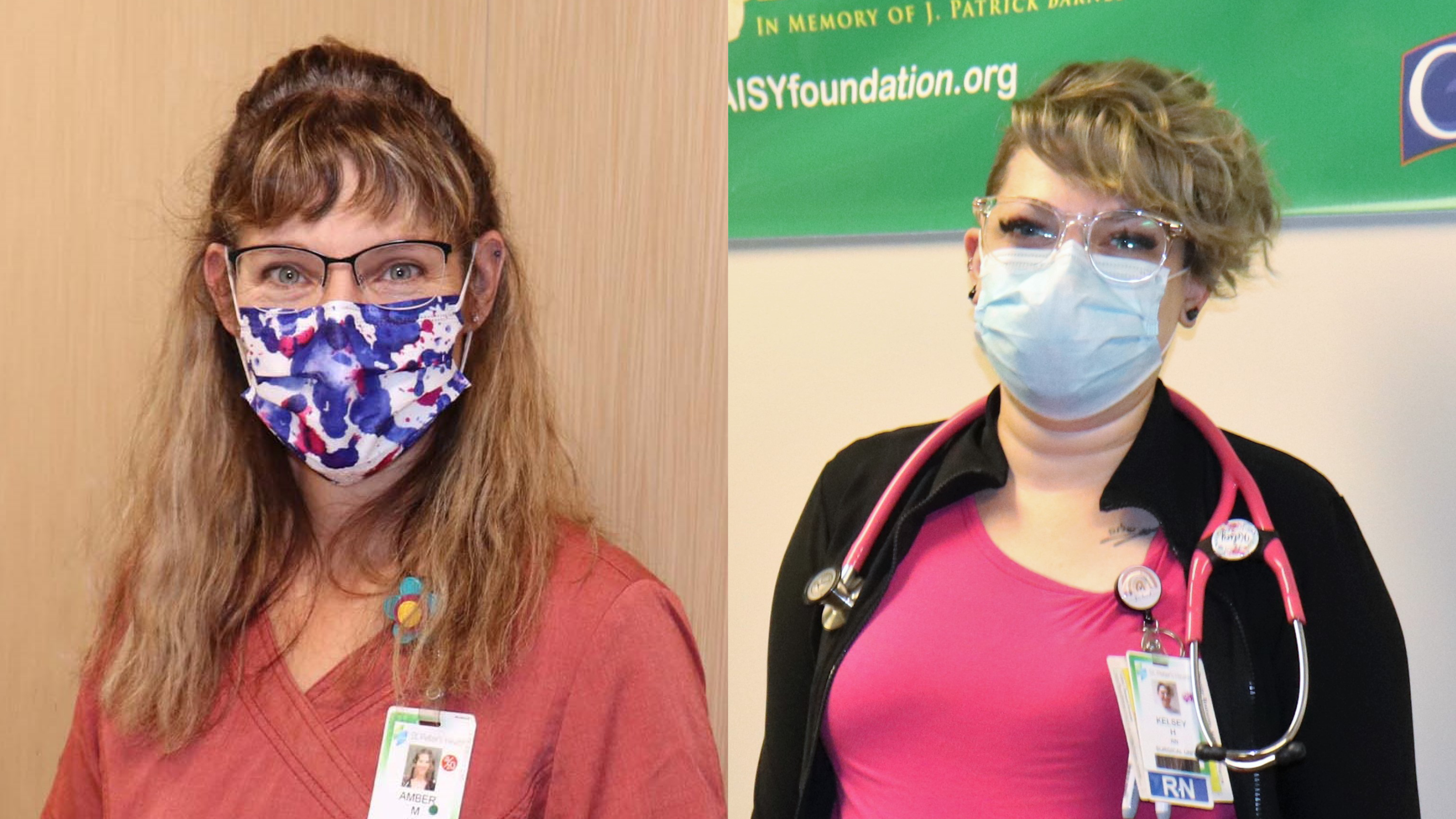 November 9, 2021
St. Peter's Health nurses Kelsey Henderson, RN and Amber McIntosh, LPN received DAISY Awards for Exceptional Nurses. DAISY awardees are selected quarterly from nominations submitted by patients and family members.
Henderson is a Registered Nurse on the surgical floor at the Regional Medical Center (hospital). She was nominated for the Daisy Award by three patients who shared their gratitude for her compassionate care after surgery. "Kelsey was a nurse for both of my knee replacements. Since I was not able to have my family with me because of COVID, she made me feel like I was in good hands," one nomination stated. "She gave me extraordinary care as a nurse and as a person."
McIntosh is a Licensed Practical Nurse in the Nephrology Clinic at the St. Peter's Broadway Clinic and has been with the organization for 10 years. The patient who nominated McIntosh shared, "Amber is professional, thorough, knowledgeable and compassionate. She always follows through and she provides good, practical information."
The DAISY Award was established to honor the super-human work nurses do in direct care of patients and families every day. It is presented in collaboration with The American Organization of Nurse Executives. St. Peter's Health administration and staff select the winner from those nominated. Recipients receive a certificate and a sculpture called A Healer's Touch, hand-carved by artists of the Shona Tribe in Africa.