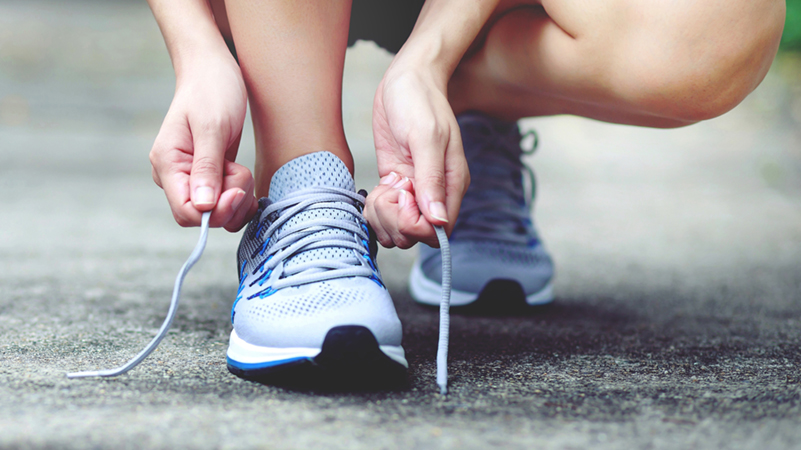 May 31, 2023
St. Peter's Health is inviting the community to participate in a host of upcoming free and low-cost walking events. According to the American Heart Association, walking has the lowest dropout rate of any physical activity. St. Peter's Lifestyle Medicine Specialist Dr. David Krainacker says walking is low impact making it easier on the joints than running and has a number of health benefits. "Walking for just 30 minutes a day can help improve your cardio health, strengthen bones, reduce body fat, and increase muscle power," says Krainacker. "It can also help reduce your risk of developing chronic conditions such as heart disease, diabetes and other diseases." According to St. Peter's Lifestyle Medicine Specialist Dr. Jeannie John Brandt, walking can also boost your brain health and power. "Daily walking helps improve, prevent and even treat many mental health conditions," says Brandt.
New! Walk With A Doc Series Kicks off Friday, June 2
Join St. Peter's Lifestyle Medicine Specialists Dr. David Krainacker and Dr. Jeannie John Brandt starting this Friday, June 2 for a free series of events called Walk with a Doc.  This new, one-hour walking program is for folks of all ages and occurs every Friday from noon to 1:00 pm in Centennial Park (or Helena YMCA if weather is poor). During the walk, you'll learn about a current health topic from one of our healthcare professionals and then you'll spend the rest of the hour enjoying fun conversation amongst peers. It's a great way to get out, get active, and enjoy all the benefits that come from walking. Walk at your own pace and distance. Registration is not required but encouraged. Click HERE to learn more.
Fifth Annual St. Peter's Health 60-Day HealthyWage Step Challenge
Registration is open until June 14 for St. Peter's Health's annual HealthyWage 60-Day Step Challenge. The challenge kicks off Wednesday, May 31 and ends on July 29. Thanks to participating sponsors Blue Cross Blue Shield of Montana and Wells Fargo, registration fees have been cut in half to $35 per person for the first 400 people who register. After 400 registrations are claimed, it costs $35 per month for two months, or $70 total per participant. Participants register first by downloading the Healthy Wage SmartPhone app and searching for "St. Peter's Health Step Challenge", entering in their information, and then connecting to a compatible tracking device. Compatible devices include FitBit, Garmin, AppleHealth (iPhone) or Google Fit (Android). 
While teams of two to six are encouraged, you are competing against yourself. The goal is to increase your average number of steps by 25 percent if you have been using a compatible tracking device that has already tracked your 45-day step average. 
All registrants who successfully complete the challenge will win back their registration fee as well as additional funds from the overall "pot" of funding. St. Peter's Health does not receive any funding from registrants. Instead, registration fees are placed into a pot of funding that is divided among participants who successfully reach their step goals.
Questions can be directed to info@healthywage.com or by calling 888-636-3832. Learn more at sphealth.org/stepchallenge.