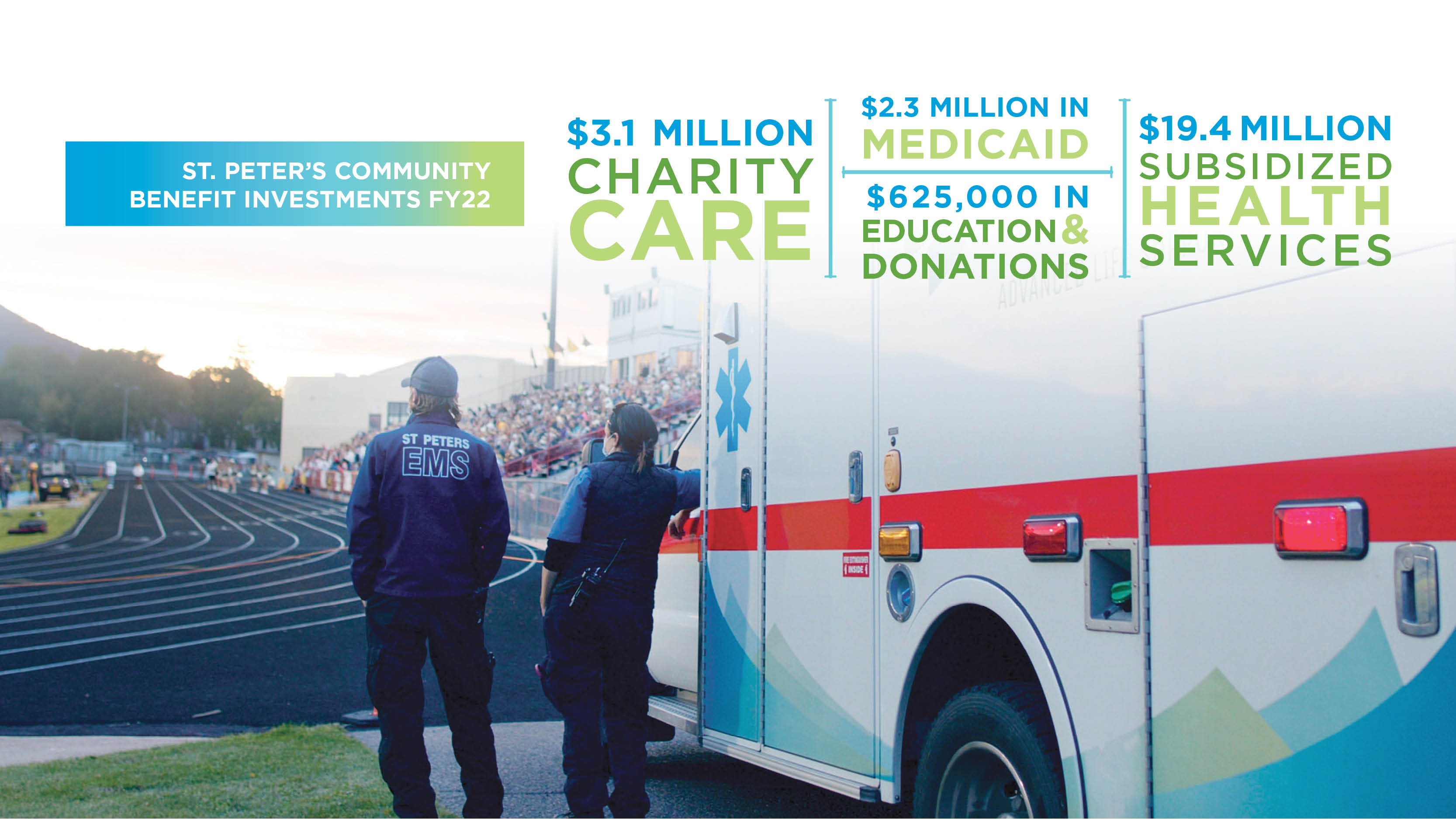 October 12, 2023
Hometown commitment means caring for the health and wellness of our community beyond the walls of our clinics and hospital
In fiscal year 2022, St. Peter's gave back more than $25 million in the form of financial relief for patients and their families, donations to local non-profits and organizations, free and low-cost health and wellness education, and subsidized health services to address community needs. 
Charity care: $3.1 million

Medicaid: $2.3 million

Education and donations: $625,000

Subsidized health services: $19.4 million
Subsidized health services represent the largest portion of our community benefit practices. These are health care services and programs offered at St. Peter's that don't generate enough money for us to cover what it costs to provide them. Essentially, we rely on revenue generated from other programs and service lines to help pay for these services. Examples of these important programs include our labor and delivery unit and our Mobile Crisis Response Team. 
Charity care, or unreimbursed care, accounted for over three million of our community benefit dollars in fiscal year 2022. This contribution focuses on meeting the health care needs of people in our community who cannot afford to pay for their health care expenses. An example of this would be our financial aid program that helps folks navigate challenges associated with a St. Peter's health care expense. Charity dollars can also fund initiatives at the organization that improve access to care, reduce health inequities and provide folks with education to be their best selves. 
St. Peter's also donates to more than 50 local non-profits and organizations throughout our tri-county area and beyond. One of our approaches to improving community health and wellness is financially supporting local organizations so their dollars can go further in serving their mission. In addition, by providing time and expertise, our focus on free and community education classes and programs ensures every member of our community has access to the information they need to manage their health conditions outside the exam room. Learn more about free and low-cost class offerings at sphealth.org/classes.  
Inspiring our next generation of health care workers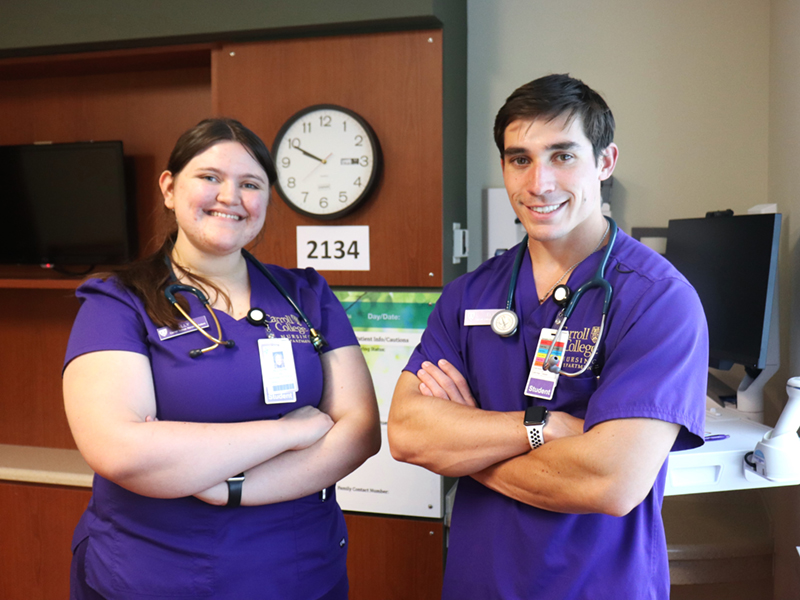 Each year, we provide over 80,000 hours of hands-on, clinical experience opportunities for college and high school students. This includes clinical experience for students in pre-med, nursing, emergency medicine, diagnostic imaging, respiratory therapy, pharmacy, physical therapy and other occupations. 
Providing standby emergency medical services at local events
Each year, our ambulance team gives more than 100 hours of free standby emergency medical services at local sporting and community events.
Stronger and better together 
We believe in partnering with others to help solve our community's toughest health challenges. In this video, hear from some of Helena's most respected leaders and learn about how we're working together to address these issues in new and creative ways.