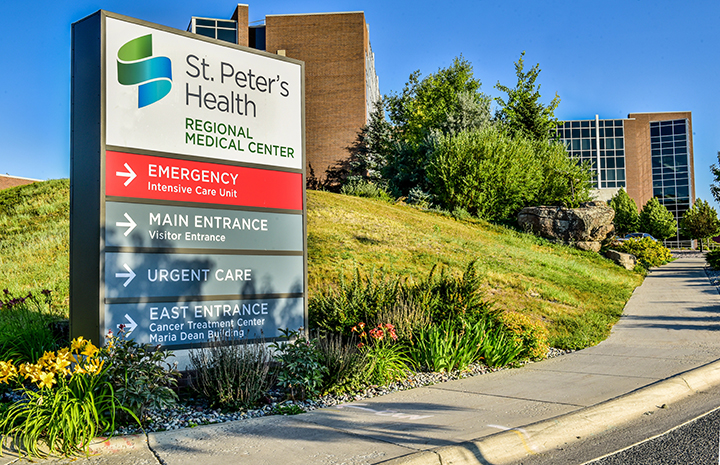 April 10, 2022
Most of our services are fully open, although several service adjustments remain in place. 
Please do not hesitate to seek medical care if you need it. Waiting to seek care can be harmful, especially if you have chronic illness, major health issues or a life-threatening emergency. Our caregivers are available 24/7/365 to deliver exceptional medical care to our community.
As always, if you are experiencing a life-threatening emergency, call 9-1-1 or visit the emergency department. 
Services that are open
Emergency Department
Ambulance 
Dialysis
Palliative Care
Home Health 
Case Management 
Chaplain 
Hospice
Intensive Care Unit
Laboratories
Medical Floor 
Pharmacies 
Surgical Unit
Oncology Unit
Cancer Treatment Center 
Labor and Delivery 
Pediatrics 
Behavioral Health Unit
Inpatient Respiratory Therapy 
Operating Room
Outpatient Clinic appointments – specialty and primary care
Clinical Nutrition
Diagnostic Imaging
Cath Lab
Physical Therapy and Rehabilitation
Outpatient Respiratory Therapy
Sleep Center 
Endoscopy & Same Day Services
Services with modifications 
St. Peter's Health reopened most of its service lines during a phased process but some services are still operating with modifications. Please call your provider or 406-457-4180 to learn about available care options.
Continental Café
Limited services and hours are available for visitors and staff. Full availability of inpatient meals.
Patient Business Services
Financial Counselors are available by phone at 406-447-2828 from 8:00a.m. to 5:00p.m., Monday through Friday. 
Medical Records
In-person medical records pick-up is currently closed. To receive your medical records, call 406-444-2178 from 8:00am to 5:00p.m., Monday through Friday. Click here to find the Authorization for Disclosure of Medical Information. Medical records may be mailed, faxed or picked-up at pre-arranged time. 
Classes and events
Most in-person events and public classes have been move to virtual platforms, including Prepared Parenting. 
This is an evolving situation and information is subject to change. Updates will be made as soon as possible.