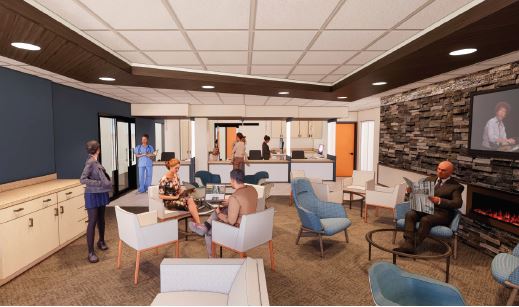 June 21, 2021
In April, St. Peter's announced its affiliation with Salt Lake City-based Huntsman Cancer Institute (HCI) at the University of Utah. This partnership elevates cancer care in Helena and gives our patients access to top specialists and innovative treatments.
The many benefits of an affiliation with a nationally recognized cancer institute put cancer care at St. Peter's on track to reach its full potential, St. Peter's Radiation Oncologist Dr. Andrew Cupino said.
"We are fortunate to have many talented people working at St. Peter's, and a partnership like this helps us make the best of what we already have without interrupting the quality and warmth patients already love about seeking care here," Cupino said.
Benefits for patients undergoing cancer and hematology care at St. Peter's include:
Access to more sophisticated cancer care thanks to streamlined direct referrals that simplify processes and improve care coordination.
More treatment options, including future participation in certain clinical trials in Helena that are under the direction or supervision of an HCI specialist in partnership with St. Peter's oncologists. 
Potential for quicker evaluation of rare and complex cancers by an HCI subspecialist, often without having to travel outside of Helena for the consultation.
Through the affiliation, St. Peter's nurses, physicians and staff may participate in clinical education and training opportunities offered by HCI, and have the option to present patient care plans in expert forums for evaluation and recommendation on best treatment options.
St. Peter's Oncology Nurse Navigator Jamie Wilcox has already taken advantage of the direct access to HCI experts in caring for one of her patients.
"They reinforced what we had done, but also presented other options for that patient," Jamie said. "To be able to reach out and do these things quickly and with no cost provides a great service for both patients and caregivers."