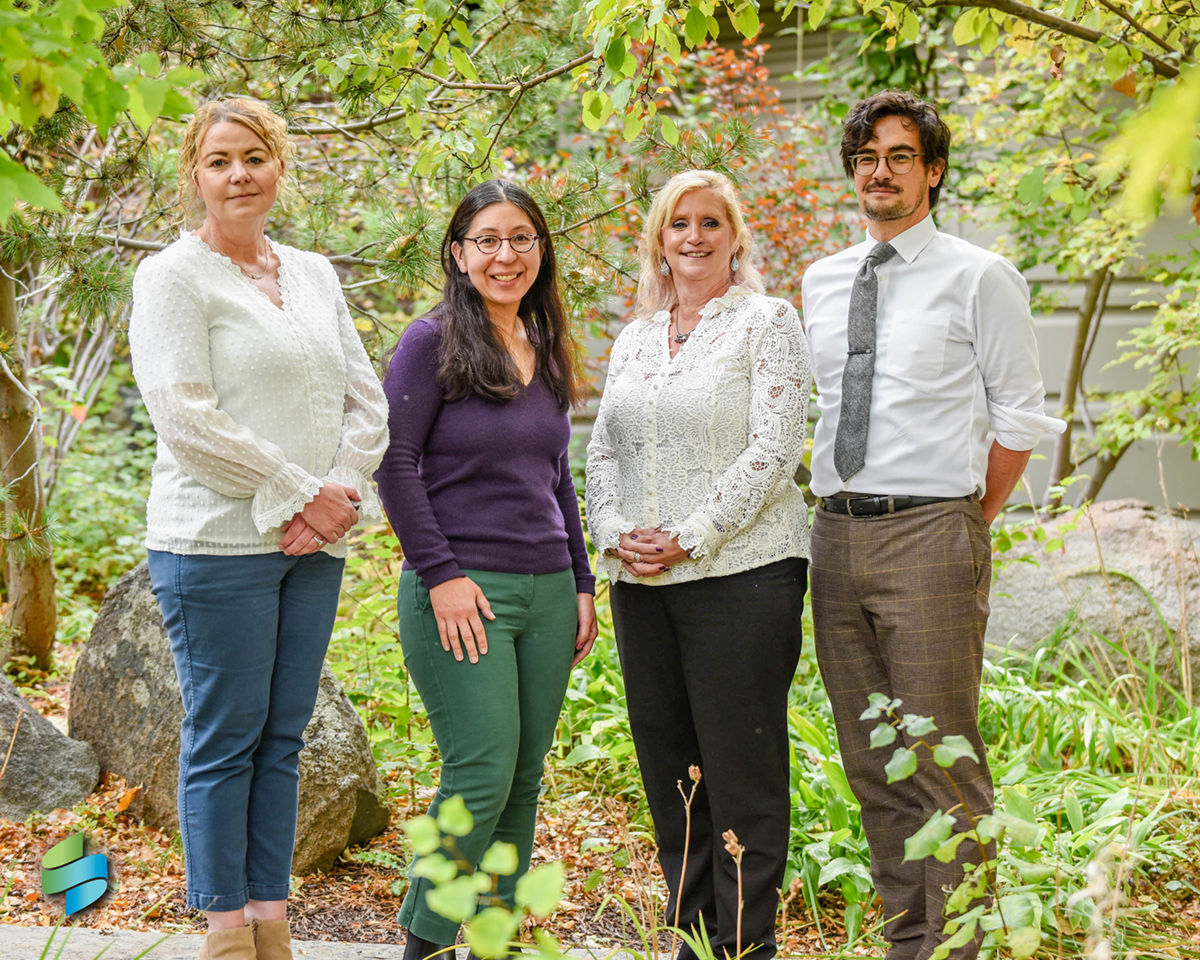 October 30, 2023
St. Peter's growing Cancer Care program recently welcomed two new members to the team. Director Connie Heyob, RN, MSN-FNP, MBA and Melissa Cotner, DNP joined oncologist Elizabeth Bigger, MD and radiation oncologist Andrew Cupino, MD, and together with oncology-certified nurses, medical assistants and technicians provide full-spectrum cancer care for the Helena community.
The St. Peter's Cancer Care doctors and team continues to expand care locally through our partnership with Huntsman Cancer Institute at the University of Utah . St. Peter's became a Huntsman Cancer Institute affiliate in 2021 and now offers patients more treatment options with access to some of the top specialists in the nation.
Another advantage of this unique partnership for our staff is access to training and education at the largest academic medical center in the Mountain West. St. Peter's Cancer Care registered nurses regularly participate in trainings facilitated by expert Huntsman Cancer Institute clinicians. In fact, 60 percent of our Cancer Care nurses have completed their Oncology Nurse Society (ONS) certification, with remaining nurses currently working toward certification.
St. Peter's providers receive regular consults and support from Huntsman Cancer Institute specialists. As an affiliate, our providers can present patient care plans to a panel of experts who come together to evaluate and recommend the best options for more complex cancer cases.
Get to know Cancer Care Director Connie Heyob
Connie is a Navy veteran who worked as a registered nurse and family nurse practitioner in oncology for more than 12 years before joining the St. Peter's Cancer Care team.
Where are you from, and how long have you been a nurse?
I grew up in the Midwest and have been a nurse for more than 25 years. I spent several years in the U.S. Navy Nurse Corps, where I completed my Master of Science in Nursing as a Family Nurse Practitioner.
Why did you choose oncology?
I enjoy building relationships with patients and their families. Oncology offers the opportunity to help patients navigate changes in their health through what are often very difficult diagnoses.
Why did you choose St. Peter's Cancer Care?
After taking a break from health care, I wanted to get back to caring for people in the right organization. St. Peter's Cancer Care offered an environment where I could grow professionally and personally.
---
For the latest news from Helena's local health care system, view our Fall 2023 Update to the Community.