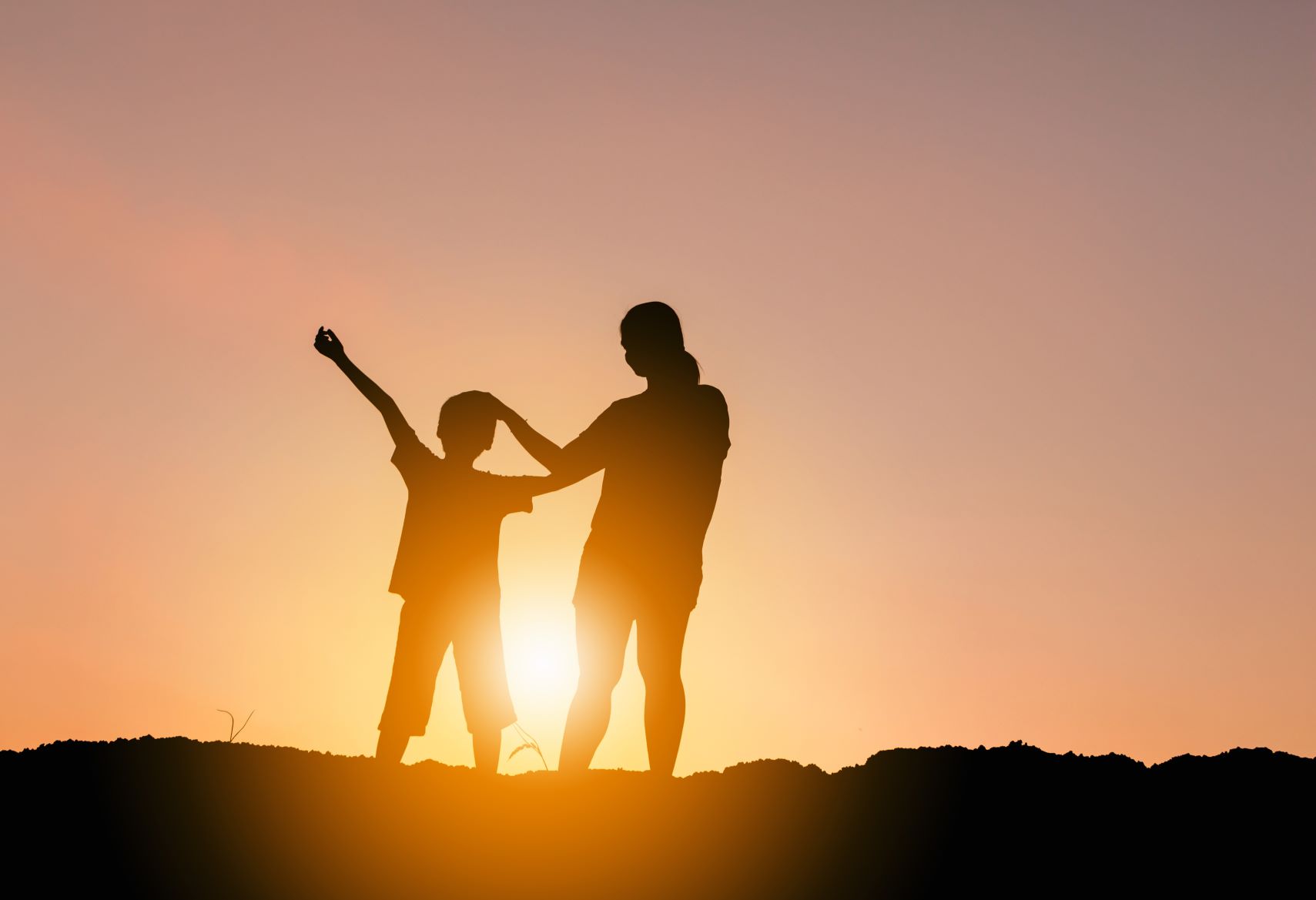 April 19, 2021
Taking Care of You program offers support and resource connection services during pregnancy and first year postpartum
Afternoons are busy at Nicole Hamilton's house. Between getting apples and popcorn ready for a snack, helping Teal, 3, with potty training, and keeping an eye on a fast-crawling Jade, 1, there's plenty to do.
Nicole wouldn't have it any other way.
The single mom has faced a difficult journey during the past year. An unhealthy relationship with the girls' father that was unacknowledged by Nicole caused turmoil leading up Jade's birth.
Nicole wasn't able to take her girls home after Jade was born. They stayed with family in the area as Nicole learned more about relationship and family dynamic issues that challenged her to find healthy ways to cope without substance use. She navigated a road to recovery so she could get her girls back and provide them with a safe, healthy home.
"I can't tell you exactly when it went wrong or where, but I was not in a healthy position when I had Jade," she said.
Important introductions
Shortly after Jade's birth, St. Peter's Family Medicine and Obstetrics provider Dr. Chelsey Field connected Nicole with care manager Kelsey Kyle, RN, PMH-C.
Kelsey is part of a team at St. Peter's working to expand support and resource connection services for families during pregnancy and through the first year postpartum through the newly-launched Taking Care of You program. The Agency for Healthcare Research and Quality recently awarded St. Peter's a $50,000 award—one of only two nationwide—that helped develop the program.
Taking Care of You offers whole family support for things like depression, anxiety, substance use, stress, grief/loss and challenges, and with social needs like housing. Meadowlark Initiative funding through the Montana Healthcare Foundation also helps St. Peter's reach those with substance use and mental health concerns in pregnancy.
"I meet with patients and determine what their biggest needs are, and what their goals are… depending on their need we all work as a team to get them the support they need," Kelsey said.
'They supported me in every way'
Kelsey and Nicole first met at Dr. Field's office. They began regular check-ins, and Kelsey connected Nicole with behavioral health specialist Bernadette Miller, a Licensed Clinical Professional Counselor at St. Peter's.
Bernadette and Kelsey helped her navigate custody hearings, helped with enrollment for benefits through various agencies, helped her find regular counseling and eventually a new job. During the height of pandemic isolation, they were simply "someone to talk to, someone to give a compliment," Nicole said. "I kept beating myself up but the support gave me a real perspective that helped me get through it."
"Everything I had to do, they were there to help. They supported me in every way."
Nicole enrolled in a chemical dependency program and eventually found the support she needed through the Helena Valley Addiction Center. She's proud to say she was with her girls every day except two days while they weren't in her custody.
In September, she regained custody of Jade and Teal.
"Seeing my kids is my joy," she said. "It wasn't easy but it's what I had to do to get my kids back. For me, it's more of a social disorder. Without the professional support I got, I wouldn't be where I am."
Learn more about the Taking Care of You program here