The Clemson Institute for Engaged Aging developed an evidence-based program called Health Coaches for Hypertension Control (HCHC). This program has been proven to help improve the health of folks diagnosed with high blood pressure. These 8-weekly classes help manage the condition by focusing on nutrition, physical activity, stress management, and more. Trained facilitators guide the small-group program and participants receive a free electronic blood pressure monitor and other educational materials, like cookbooks and pedometers, among others.
With a generous grant and collaboration with Montana DPHHS, St. Peter's Health Wellness Services is offering this FREE program to those with high blood pressure. Registration is necessary and there are options for mid-day or evening weekly classes.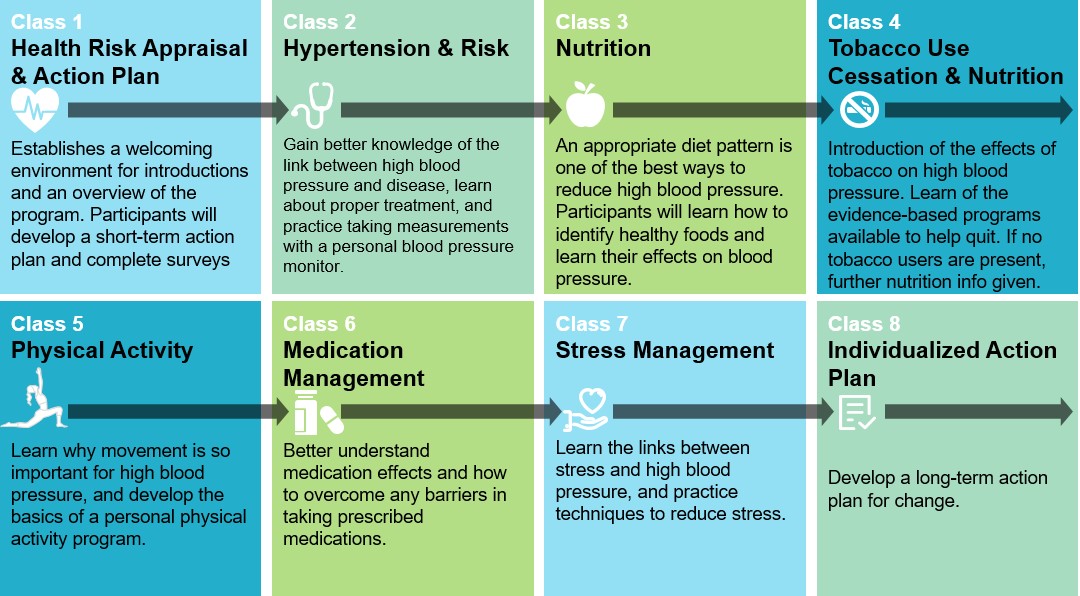 HCHC Program Form
Register today and we'll be in touch regarding details for classes below. 
Upcoming Classes:
TBD