At St. Peter's Health Plastic Surgery and Medical Aesthetics, we're here for you.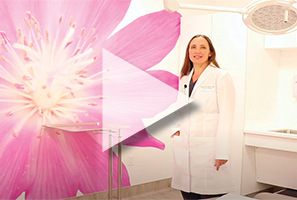 We're proud to offer a comprehensive set of surgical and non-surgical procedures, treatments and services provided by our specially trained medical aesthetics professionals, including our board-certified plastic surgeon Dr. Sarah Evans. Our team is here to help you decide which treatment or procedure is right for you. 
Comfort and Privacy | We deliver the highest-quality, professional and compassionate care in a relaxing, modern atmosphere in Helena. At St. Peter's Health, we combine skilled providers and a comprehensive selection of surgical, non-surgical and skincare procedures to address your particular needs and help you achieve your goals while always keeping your comfort, privacy and wishes front and center.
Highest quality care | Dr. Sarah Evans is board certified in both plastic and general surgery by the American Board of Plastic Surgery and the American Board of Surgery. Our medical aesthetic professionals have special training in skincare and use advanced medical-grade products and treatments to help your skin look healthy, youthful and rejuvenated.
Whatever your reason, we're proud that our skill and expertise can have a positive, lifelong impact.
Art meets medicine 
Our expert team will create a personalized laser treatment plan tailored to your specific skin goals. 
Hair Reduction 
Scar Reduction
Skin Renewal
Skin Revitalization
Stretch Mark Reduction
ThreeForMe

Location(s) of
Plastic Surgery & Medical Aesthetics

Services

2728 Colonial Drive, Suite 101
(inside the Interstate Bank building)
Helena, MT 59601