Get back to a life in motion
We offer highly specialized spine, back and neck surgical services from a local care team led by board certified and fellowship trained orthopaedic spine surgeon Dr. Patrick Curry. From personalized care for back pain to minimally invasive surgery, Dr. Curry performs a wide range of treatments in Helena and also sees patients at our Townsend clinic.
Our patient-centered care includes comprehensive support and resources to help get you where you want to be. You'll know what to expect throughout your treatment, whether you're coming in for a clinic appointment or receiving a surgical procedures in one of our state-of-the-art surgical suites. 
Treatments and services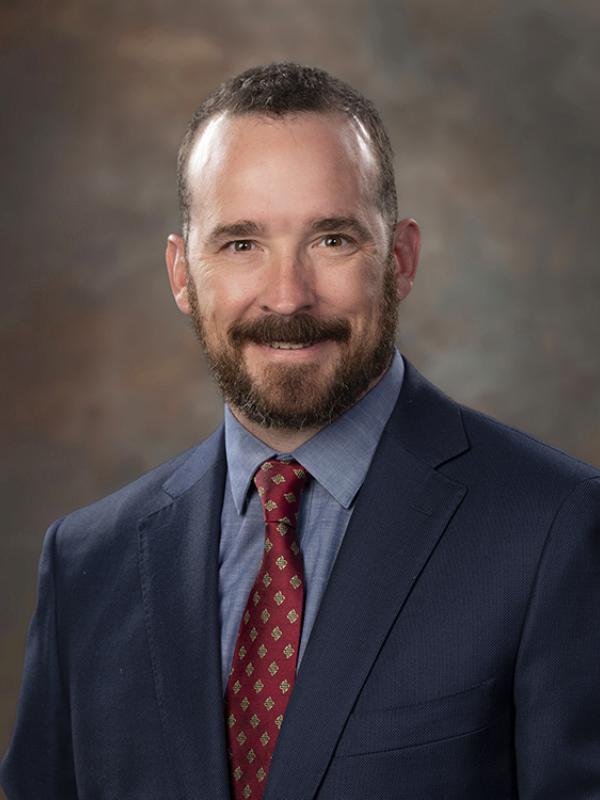 Dr. Curry treats cervical, thoracic and lumbar spinal disorders, including disc herniation, spinal stenosis, spinal cord compression and spinal deformities. Surgical treatments include:
Adult deformity surgery 
Cervical disc replacement 
Cervical laminoplasty 
Lumbar microdiscectomy 
Minimally invasive surgery
MIS SI joint fusion 
Orthopedic spine surgery 
Referral Information
No referral is required to make an appointment, but please note that some insurance companies may require a referral. Please check your insurance requirements.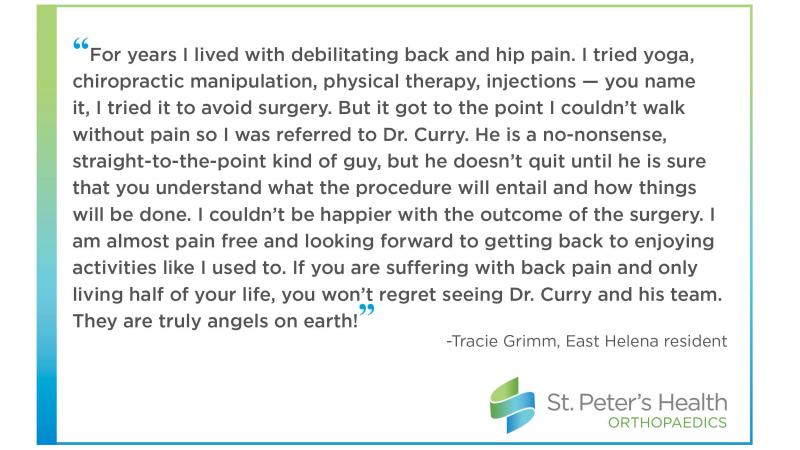 Location(s) of
Orthopaedic Spine Surgery

Services

2550 Broadway
Helena, MT 59601