The St. Peter's Health Physical Therapy & Sports Rehabilitation team at Capital City Health Club specializes in helping you achieve maximum performance through both conservative and post-operative therapies for the entire body, including joint, tendon or muscle injury from repetitive sports or work injuries, osteoarthritis and pain.
With a focus on injury diagnosis and rehabilitation, our physical therapists include doctorate-level trained specialists who provide you with highly personalized programs to ensure you can get back to doing what you love quickly and without interruption.
Specialized therapy and rehabilitation
Located inside the Capital City Health Club, our team will help evaluate and treat your condition in our physical therapy and sports rehab clinic, where you have access to aquatic therapy. Our specialists use a variety of appropriate, evidence-based techniques and treatments tailored to help you achieve maximum functional outcomes and performance. We also work closely with local and national providers to create a personalized program for you.
Premier rehabilitation for athletes
Our rehabilitation professionals have experience training athletes of all ages, levels and abilities. We are passionate about preventing injury, concussion management, improving athletic performance and proper return-to-sport training.
We offer personal and professional experience and highly competitive training for:
Basketball
Baseball
Cycling
Fishing
Football
Hunting
Gymnastics
Lacrosse
Running
Soccer
Softball
Swimming
Tennis
Track and Field
Triathlon
Volleyball
And more
Treatment offerings
The Capital City Health Club care team specializes in a wide range of treatments customized for you, including:
Exercise intervention
Gym program instruction
Return to sports program
Myofascial decompression/cupping
Dry needling
ASTYM
McKenzie Method spinal treatment
Mulligan spinal treatment
Services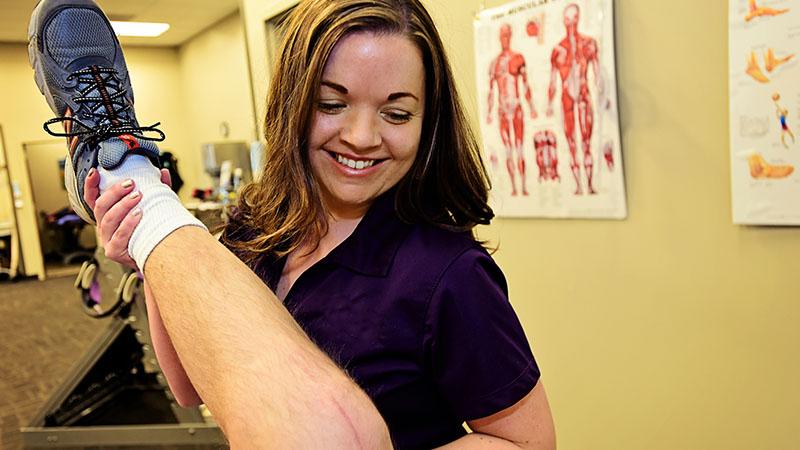 Location(s) of
Physical Therapy & Sports Rehabilitation - Capital City Health Club

Services

1280 North Montana Avenue
Helena, MT 59601