Correct and Enhance with facial rejuvenation
Non-surgical facial rejuvenation procedures such as the Botox® and the Juvederm® family of injectable fillers can help enhance your natural beauty with little to no down time.
These non-surgical options generally offer immediate patient satisfaction, so you can feel confident and look your best soon after your appointment.
What to expect: Botox and microneedling

Meet our Aesthetic Nurses!
We invite you to meet with one of our aesthetic nurses for a complimentary consultation. During this consultation, we will create a personalized treatment plan for you.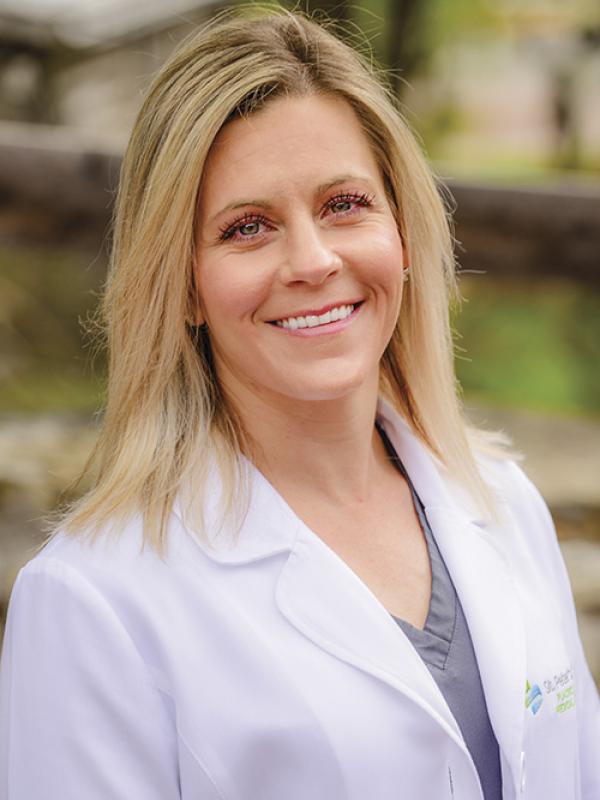 Tegan Thompson, RN
A Carroll College nursing graduate, Tegan began working for St. Peter's Health in 2007 as an oncology certified nurse. She has been nominated for the Daisy Award four times during her tenure. The Daisy Award recognizes nurses whose clinical skill and compassionate care exemplify the kind of nurse that our patients, their families and our staff consider as outstanding. After seven years in the inpatient oncology unit and another seven in Cancer Care, Tegan completed her Allergan Medical Institute Botox and Filler training in 2021. During her time administering Botox and derma fillers at the Plastic Surgery and Medical Aesthetics clinic, Tegan completed training in infraorbital hollow injections and Icon™ laser treatments for skin revitalization and renewal. 
Non-surgical facial rejuvenation procedures