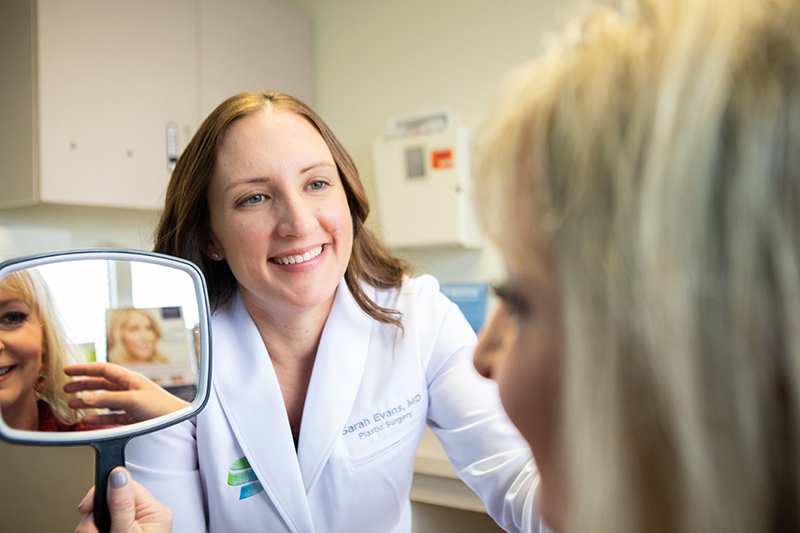 If you're looking for a change, we're here for you
Choosing to have surgery is an important decision. Whether you are considering surgery to improve your appearance or reconstructive procedures to correct a defect or improve function, you want a surgeon with the skill and training who can help you best achieve your goals. Board certified plastic surgeon Dr. Sarah Evans performs cosmetic and reconstructive surgery including both surgical and non-surgical options. 
According to our 2019 Patient Satisfaction scores, 99 percent of patients who see Dr. Evans would recommend her office to family or friends.
Learn more about our procedures
---