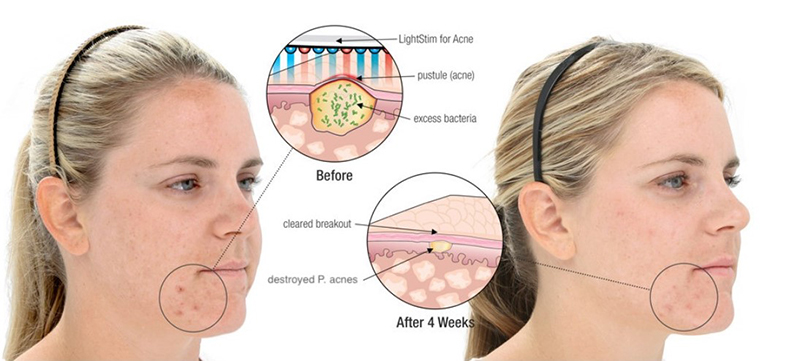 LED light technology works with the body's own natural processes to counteract mild to moderate inflammatory acne. Acne breakouts occur when our glands produce an excess amount of sebum (oil), clogging pores and allowing bacteria to grow. This excess bacteria forms pustules or acne on the skin's surface. Blue light destroys acne-causing bacteria, helping to clear existing breakouts in order to give you visibly improved, healthy-looking skin.
Professional strength LED light technology also provides rejuvenating wavelengths of light energy to treat fine lines and wrinkles. Over time you can reduce the signs of aging and recapture that plump, youthful appearance, completely pain free with no downtime.
LED treatments are most effective in a series.