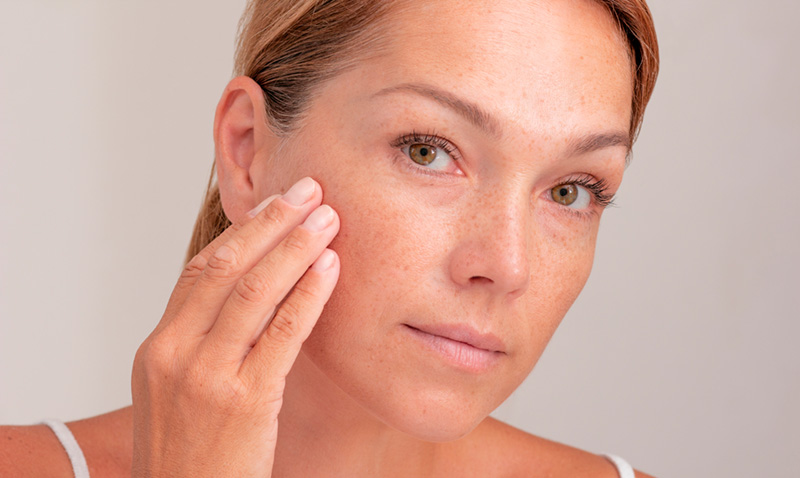 After the age of 20, your skin produces 1% less collagen each year. When combined with the cumulative effects of sun exposure, unwelcome fine lines and brown spots are inevitable. 
But you can defy the effects of aging. The Icon™ laser at St. Peter's Health Plastic Surgery and Medical Aesthetics uses pulses of light to gently deliver energy to your face, chest or hands reducing the appearance of sun damage, brown spots and vessels. This clinically-proven technology requires fewer treatments and produces visibly lasting results, leaving you with younger, more beautiful-looking skin.  
How does it work?
Specialized pulses target brown spots, sun damage and vessels without harming the surrounding skin. The light delivered to your skin causes these spots to slowly disappear through your body's natural healing process.
What results can I expect?
Expect to see a decrease in the appearance of brown spots, sun damage and vessels for a more even skin tone. On average, two to four treatments are typically required to achieve the desired results. Treatment plans can be adjusted to fit everyone's lifestyle — speak to your provider regarding desired downtime, comfort and results.
Skin Revitalization Before and After